Keke Palmer & Jennifer Lopez Keep it HOT On Their Promo Run
Jan 16 | by _YBF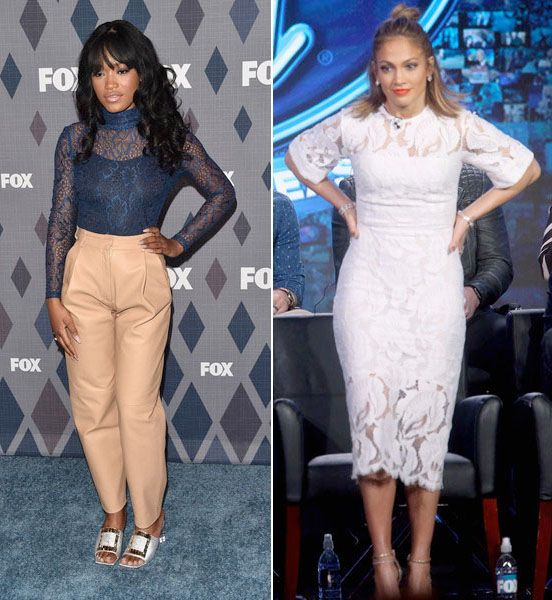 Keke Palmer and Jennifer Lopez are heating up the TCA tour with two hot looks. More inside…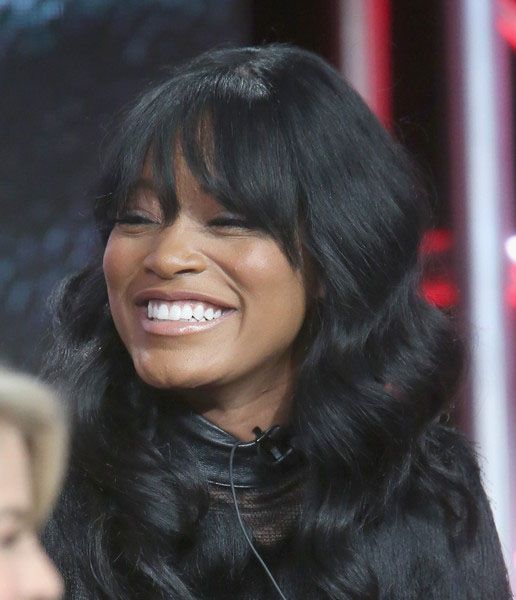 Fab chick Keke Palmer is working the promo trail for her upcoming role as Pink Lady Marty Maraschino in FOX's "Grease Live!" musical. Between rehearsals and the press tour, chick has been super busy these days.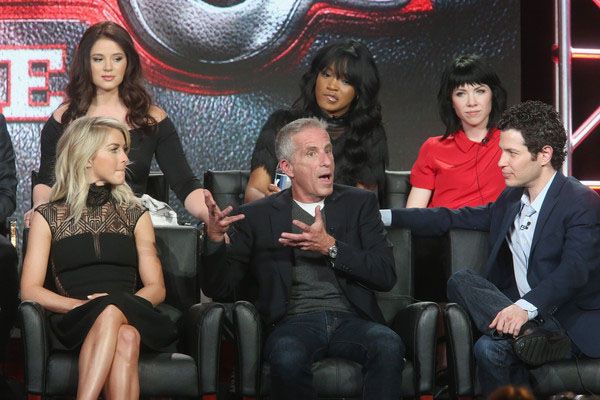 Yesterday, the 22-year-old actress spoke at a panel discussion during FOX's 2016 Winter TCA tour held at the Langham Huntington Hotel in Pasadena, California. She was joined by her cast mates Julianne Hough, Kether Donahue and Carly Rae Jepson, along with executive producer Marc Platt and director Thomas Kail to chop it up with journalists about the new musical.
On the carpet...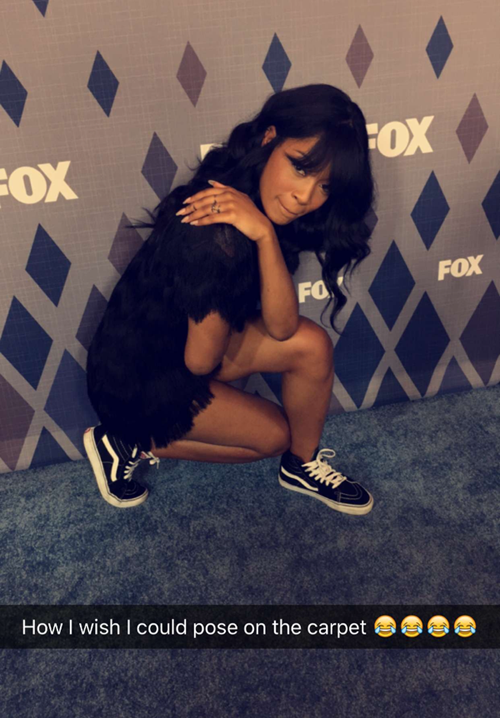 Over on her Snapchat, Keke had some fun doing different poses she wished she could do on a red carpet. Ha!
She rocked a cute lace Rebecca Minkoff dress and Vans.
After the panel...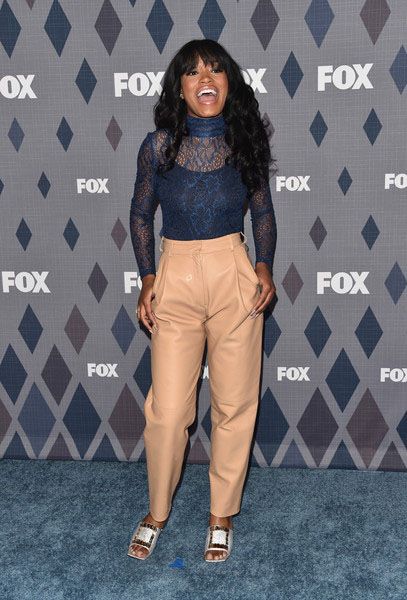 The gorgeous actress changed into a navy lace top paired with nude high-waisted trousers to attend FOX's All-Star celebration where stars and guests get to mix and mingle in a more laid back atmosphere.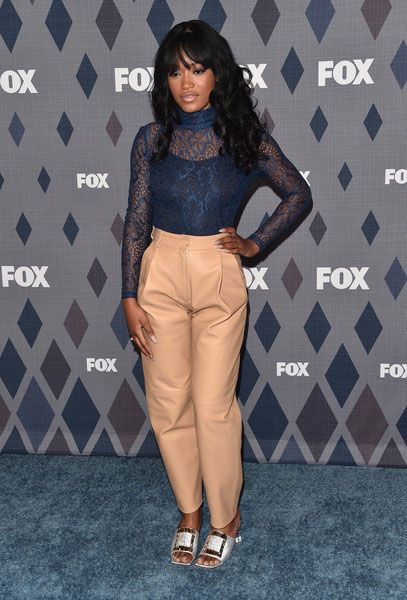 Cute look.
"Grease Live!" will premiere Sunday, January 31st at 7/6c on FOX.
In other TV news, "Scream Queens" just got picked up for a 2nd season and Keke MAY make a return to the anthology series. We shall see...
Also on the scene...
Well hello there gorgeous!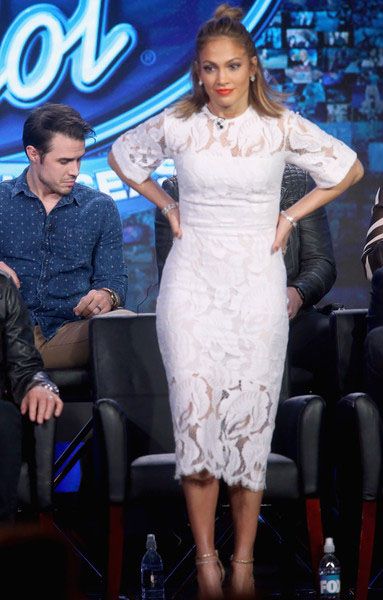 After hitting the TCA's for her new show "Shades of Blue" the day before, "American Idol" judge Jennifer Lopez was a vision in a winter mesh multi-inset dress for the singing competition show's TCA panel yesterday.
During the panel, she leaned in to chit chat with the show's host Ryan Seacrest and fellow judge Keith Urban before speaking to reported about "The Farewell Season."
It was previously reported this season would be the show's last and final season, but Ryan Seacrest isn't totally convinced. When asked if he thought Idol would eventually return to television during the panel, he responded, "When you've got a franchise that has this kind of heritage … and generates X amount of millions of people and sustains — does that mean it's the end? I'm not so sure."
IF the show was brought back again, they at least have one judge who would consider returning. "Hypothetically, if that happened, 'American Idol' has a special place in my heart," Jennifer Lopez said. "I would always consider."
Photos: Getty/Keke's SnapChat