J. Cole Drops Surprise "Live" Album On His Birthday + Musiq Soulchild Releases New Single "I Do" + Keke Wyatt Covers "I'm Going Down"
Jan 28 | by _YBF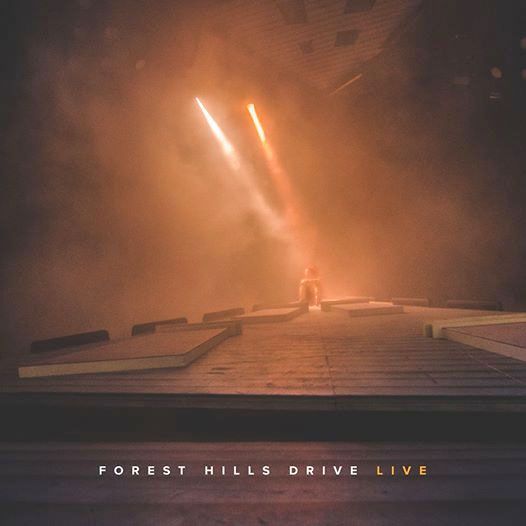 The last 24 hours have been quite eventful in the YBF community. And it continues. J. Cole just released a surprise album to celebrate his 31st birthday. Musiq Soulchild just dropped a new single titled, "I Do" and Keke Wyatt covers Mary J. Blige's (and Rose Royce's) "I'm Going Down." Get the music round up inside….
Today is J. Cole's 31st birthday! And to celebrate, the Roc Nation rapper just released a new "live" album for his fans.
After all the success from his hardly promoted but quite successful Grammy nominated 2014 Forest Hills Drive album, the North Carolina native is gifting his fans a live version of the album.
The live LP includes 13 tracks from J. Cole's show at the Crown Coliseum in Fayetteville, N.C. (his hometown) last fall as featured in the HBO documentary film Forest Hills Drive: Homecoming.
Soon after the release of Rihanna's new ANTI album, J. Cole hopped on Twitter to announce his new album dropping:
History turned into an album. Forest Hills Drive Live available now https://t.co/E3pQGn14rv What a year. Hip hop deserves a live album

— J. Cole (@JColeNC) January 28, 2016
Below is the tracklist, all live versions:
1. Intro

2. January 28th

3. Wet Dreamz

4. 03' Adolescence

5. A Tale of Two Citiez

6. Fire Squad

7. St. Tropez

8. Intermission* (Includes "Lights Please," "In The Morning," and "Nobody's Perfect")

9. G.O.M.D.

10. No Role Modelz

11. Hello

12. Apparently
Will you be copping it?
In new music....
You may recall, last summer Musiq Soulchild had taken on a new moniker and was going by the name Purple WondaLuv. Well, he must have decided to go back to his roots because he just released a new track under his original name.
Musiq brings us a new ballad just in time for Valentine's Day titled, "I Do," which is the first single from his upcoming album Life On Earth.
The 12-track album, produced by Warren Campbell, is set to be released this April. In the meantime, take a listen to new soulful tunes from Musiq Soulchild above.
Lastly...
Former reality star and R&B songstress Keke Wyatt is reminding us all she has PIPES…for days.
The "Sexy Song" singer is covering an oldie but goodie, Rose Royce's "I'm Going Down" which Mary J. Blige's remade for her 1994 hit song. YAS! And she flows over the track effortlessly. This is the first installment of #KekeCovers where she'll be putting her vocals on a few classic tracks. Take a listen above.
Photo: J. Cole's IG