Kanye West Announces New Album Coming This Summer & Free Yeezys For The Paparazzi + Is Wife Kim OVER His Antics?
Feb 25 | by Natasha
Another day, another Kanye West rant. Or two or three. Find out what nuggets he's dropping now, plus the latest rumors involving what his wife thinks inside...
Here we go again.
Yeezy took to his Twitter again today (after blasting Taylor Swift AGAIN) to tell his paparazzi friends he's giving them free shoes. He also went on and on about the Grammys, and how Young Thug and Future should be mainstays on the Award show. He said it needs to be more culturally relevant (popular music doesn't equal good music though).
Yeezy also spread some love to the paparazzi.
Check out his latest rant below:
Meanwhile, every tabloid you can think of is now running some type of story about Kim Kardashian West being fed up with Kanye's antics. And she's ALLEGEDLY ready to leave.
Kim is publicly saying his rants are "the funniest thing ever" while supposedly telling friends behind closed doors something different.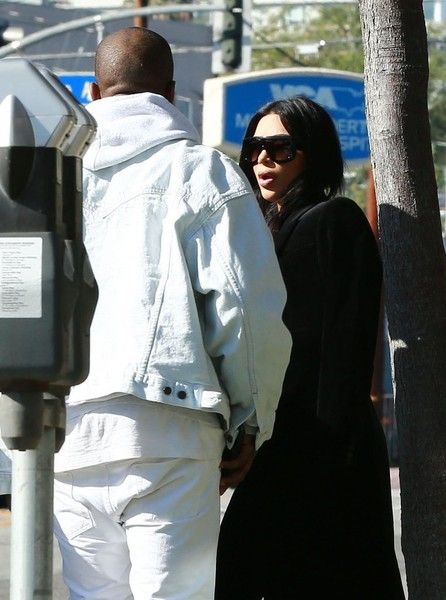 Sources tell InTouch:
"[Kim's] embarrassed to no end over his gargantuan ego and ridiculous tweets," the source says. "By the end of Fashion Week, she just wanted to crawl into a hole and hide."
That Kardashian-Jenner family has a pattern and history of making sure their exes look a mess in the media before they split with them.
Time will tell....