About That Black Ink Crew Brawl, It Happened In Front Of Kids! [EXCLUSIVE DETAILS] + Khia Shows Out While Shooting New "Cherry Pie" Video
Jun 22 | by _YBF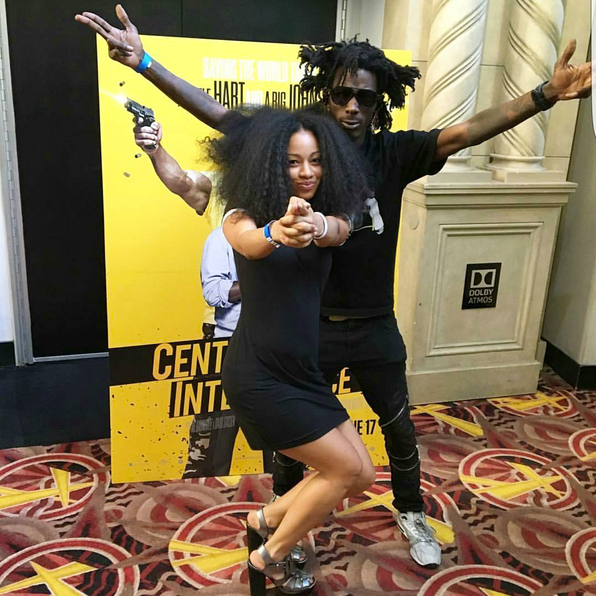 A fight broke out involving some of the stars of Black Ink Crew. And apparently, chicks were brawling in front of children! Come inside for the details.
Also, Khia is cooking up a new video. More inside…
Chile!
Drama involving the Black Ink Crew took a turn for the worst when former friends-turned-enemies Ceaser & his fiancée Dutchess and Puma & his wife Quani crossed paths. A fight broke out.
Apparently, Quani got into a scuffle with a girl who goes by the nickname "Skinny" that appears to be associated with Ceaser and Dutchess. It's said she's an "intern." We're not sure what set ish off, but Quani and "Skinny" came to blows at a Central Intelligence screening last week (not two weeks ago as previously reported) at Loews Lincoln Square in NYC.
Despite what was previously reported about the brawl going down in the lobby, YBF insiders on the scene tell us that it actually went down on the second floor where several theaters are located. The theater showing Central Intelligence was RIGHT next to a screening of kiddie flick Finding Dory. Everyone saw this fight go down, kids included.
Puma, who formerly worked at Black Ink then launched his own shop, claims Black Ink was behind the assault. He said when he and his wife tried to leave the theater, a girl wearing Black Ink gear tried to attack him and his wife.
Ceaser and Dutchess are pointing the finger at Quani, saying SHE was the one who hit the "intern" in the face with a chair! Sheesh.
It's unclear how this ish started, but a fight definitely went down. Below are the receipts.
The first pic is of Quani's injuries and the 2nd picture is "Skinny's" injuries: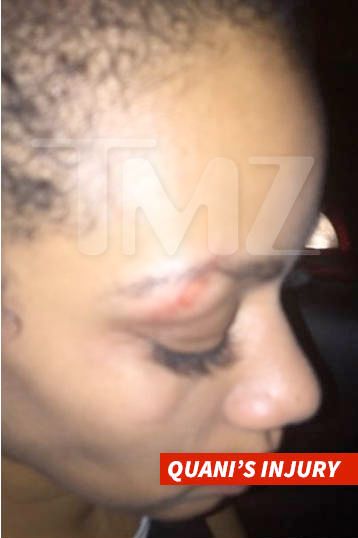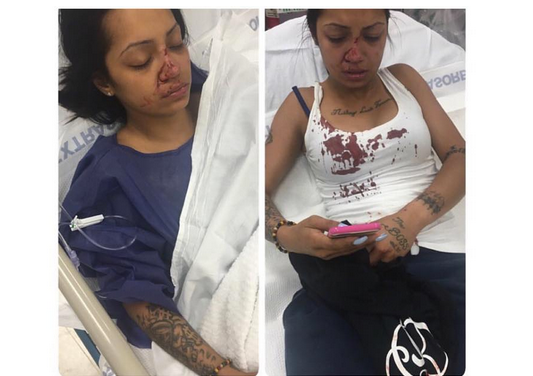 Yikes.
"Skinny" spoke out about the ordeal claiming she was attacked:
According to TMZ, Skinny filed a police report, but the sites says she didn't name names.
Umm...yeah. This is TeamWAYTOOMuch!
In a new video treatment...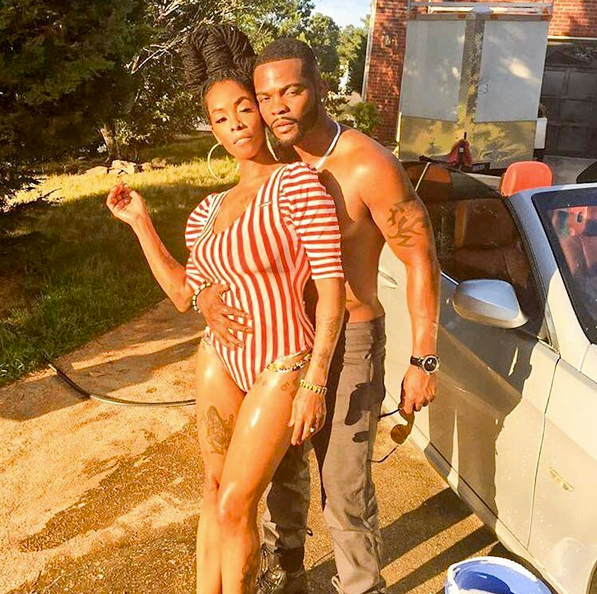 Looks who's back!
"My Neck, My Back" raptress Khia is cooking up a new video treatment for her new single. And it's all about "Cherry Pie." We assume all the newfound attention she received after her comments about Beyonce's LEMONADE inspired some new material.
For the visuals, chick is flaunting her bod in a red and white bodysuit while hugged up with some eye candy.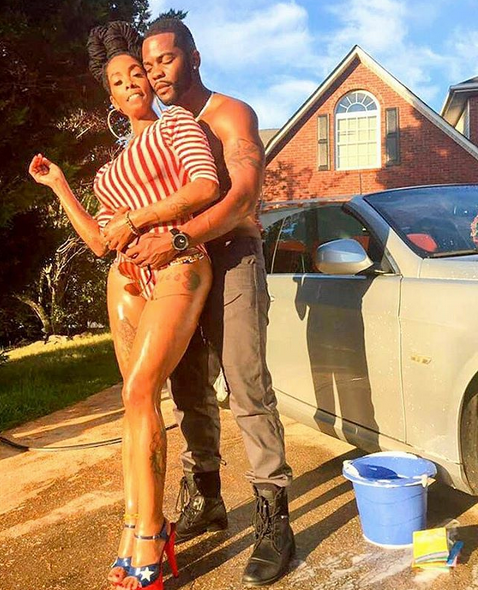 We see you Khia!
Go behind-the-scenes with the Thug Misses in these clips below:
Khia's back y'all.
Photos: Quani's IG/Ceaser's IG/TMZ/@thuggaman21