Odell Beckham Jr. Has A TOTAL MELTDOWN (With Real Tears) On Sidelines & Redskins Troll Him + Paul Pierce Announces Final Season
Sep 26 | by _YBF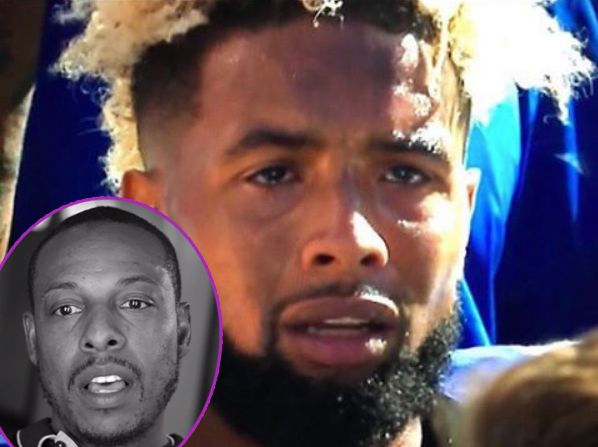 Odell Beckham Jr. cut all the way up on the sidelines after taking a "L" against the Washington Redskins yesterday. Peep his total meltdown (along with the Redskins' shade), plus Paul Pierce's announcement of his final NBA season inside…
To say Giants baller Odell Beckham Jr. had a bad day yesterday is an understatement.
Unfortunately, the Giants wide receiver and his team lost to the Washington Redskins in a very close and intense conference game. The final score was 29-27. And Odell took it hard. REALLY hard.
On the sidelines, Odell cut up. His emotions were all over the place. He was crying (literally crying), kicking, and screaming. Dude got so mad he hit a kicking net with his helmet and knocked it over. But, the net got the last laugh.
Check it:
Oop!
And look at the Redskins' response: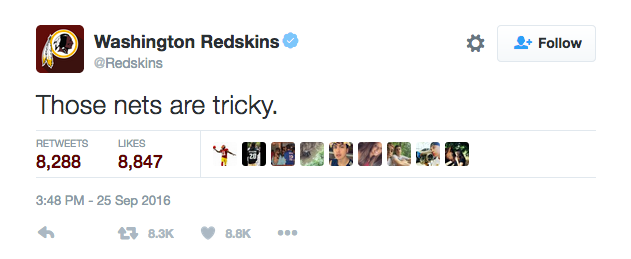 The shade.
Oh, and you KNOW the memes are making their rounds on social media. Peep a few of them below: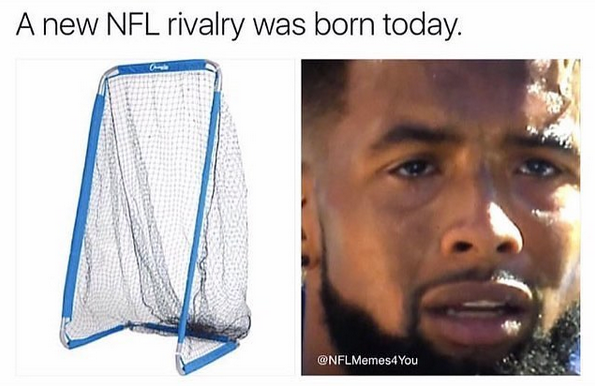 Poor Odell.
On the field...
Rivals Odell and cornerback Josh Norman faced off for the first time this season. And they put on another show. You'll recall last year, Odell and Josh went AT it during a game when Josh played for the Carolina Panthers. If you don't remember, get it all HERE.
Well, their match up yesterday was just as entertaining. While in the end zone, Josh literally picks Odell up like a ballerina and holds him in the air for a few seconds before dropping him to the ground and throwing his hands up like he didn't do anything. We can't make this ish up. Check it above.
The shenanigans were at an all time high!
In other sports news....
Days after his former teammate Kevin Garnett announced his retirement, NBA baller Paul Pierce is announcing his final season. But first, he's going for the chip one more time.
After hitting the court for 18 seasons, Paul is hanging up his jersey after the 2016-17 season. He will retire as a Los Angeles Clipper under coach Doc Rivers, whom he played for when they both were with the Boston Celtics.
He made the announcement via The Players' Tribune writing:
This is it, my final season.

It's time to move on from the game of basketball.

Just like any difficult decision, I think you've got to be at peace with yourself. I'm at peace with retiring, but I've got one more ride left. One more season. One more opportunity.

With the Clippers, in the city where I grew up, I feel like I have that opportunity on a great team. We're hungry. We want to win a championship.

After 18 NBA years, it's hard to believe I'll be playing in each arena for the last time. So I'm going to enjoy every practice, every bus ride, every team dinner, every time running out through the tunnel. I'm going to do my part to give us a shot at the ultimate goal.
Peep the clip above. Good luck Paul!
Photos: Instagram