#SXSL TURN UP! Swag Surfing On South Lawn, "Fight The Power" Blaring Through White House Speakers + Common, Nick Cannon & More Catch The Vibe
Oct 04 | by _YBF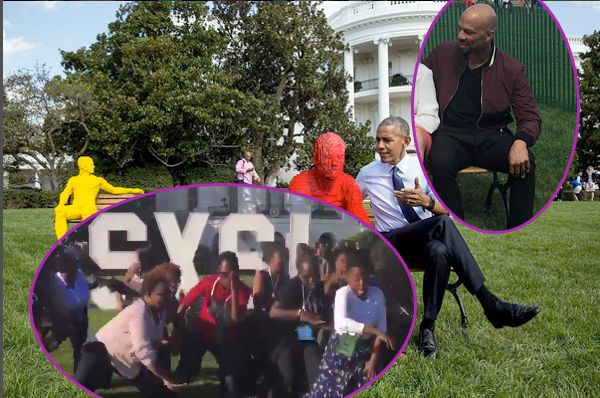 President Barack Obama hosted the first ever South By South Lawn festival at the White House. It was a fun-filled day of ideas, art, and action. Go inside to see how kids, media, artists and more turned up on the South Lawn and celebs like Common, Nick Cannon and more catching the vibe inside…
South By South Lawn was LIT!
After POTUS jetted to Austin earlier this year for a conversation on civic engagement at South by Southwest, he was inspired to host his own festival of ideas, art, and action.
#SXSL gathered Americans on the South Lawn to discover their own ways to make a positive difference in our country. It was also an opportunity to celebrate the inspiring work so many Americans have already accomplished.
Attendees were super geeked during the festival, with one group coordinating to "swag surf" on the South Lawn:
Bruh we just swag surfed at the White House

support @MillionSwagSurf pic.twitter.com/OkOw9WV6NN

— jason (@amznjsn) October 3, 2016
Get it!
And get this, Public Enemy's "Fight The Power" track blared through the speakers:
!!!! They are playing @PublicEnemyFTP's "Fight the Power" on the South Lawn. #SXSL pic.twitter.com/qLGu3vtHy6

— kim drew (@museummammy) October 3, 2016
We're thoroughly convinced we'll NEVER happen again. EVER. So soak it in folks!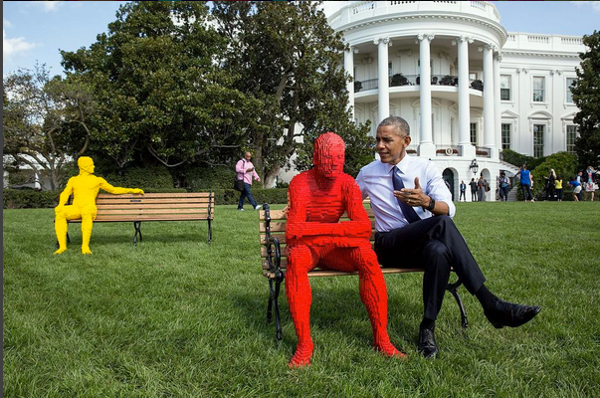 Thousands of geeks, techies, nerds, rappers, funk musicians and social entrepreneurs -- our type of people -- raided the technology festival, snapping pics with life sized men created from LEGO bricks by artist Nathan Sawaya:
Rapper Common, Valerie Jarrett and "America's Got Talent" host Nick Cannon were in the mix for the festival vibes.
R&B singer Elle Varner was on the scene, writing what's next on her "To Do" list on the huge wall of Post-It Notes. Of course, she happily wrote new music!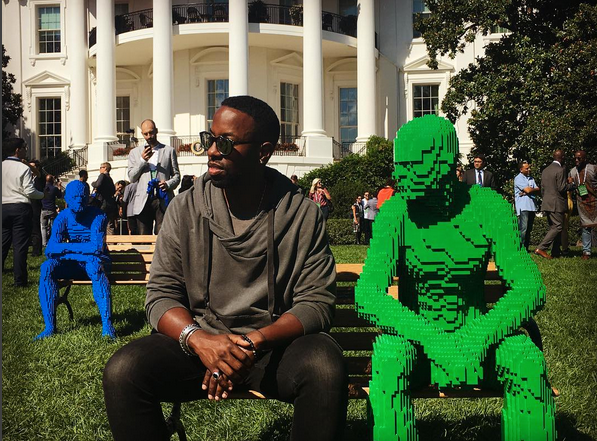 First Lady Michelle Obama's hairslayer Johnny Wright came out for the fun.
Even the First Family's dogs, Sunny and Bo, made their way out on the lawn to catch all of the action.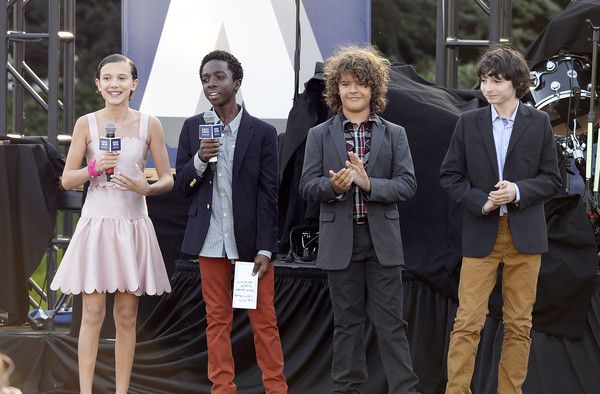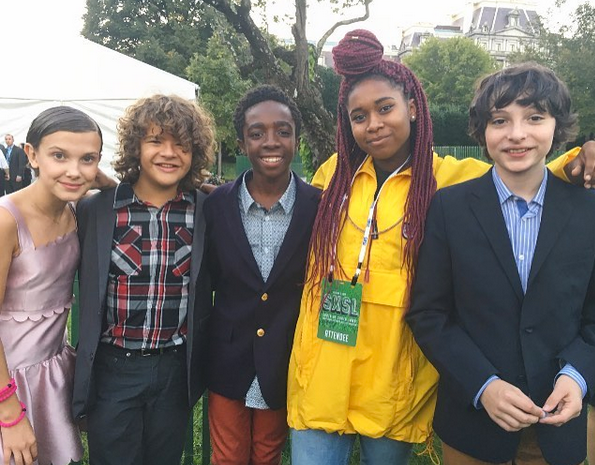 The cast from the Netflix original sci-fi drama "Stranger Things" was on the scene. Rapper Talib Kweli's daughter Diani got a cool photo-op with cast. Her dad captioned, "Hanging with my daughter Diani at SXSL at White House little does she know I may be a bigger Stranger Things fan than she is..."
We loved this show too!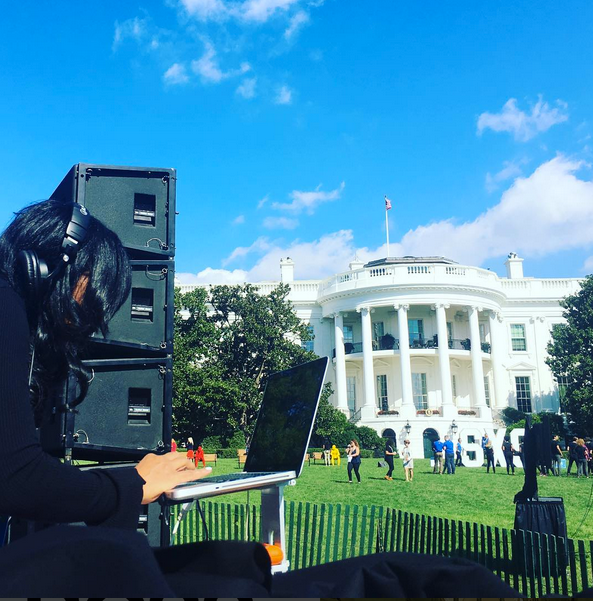 Black Girls Rock! Founder and disc jockey Beverly Bond hit the Innovation Stage to rock out on the 1s and 2s.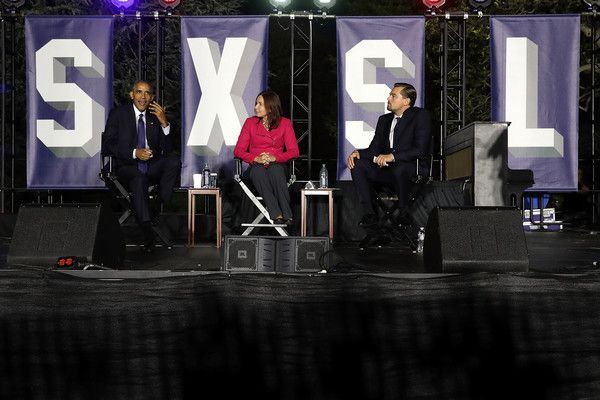 Later, Oscar winner Leonardo DiCaprio and climate scientist Dr. Katharine Hayhoe joined POTUS on the Innovation Stage to discuss climate change and the importance of protecting the one planet we've got for future generations.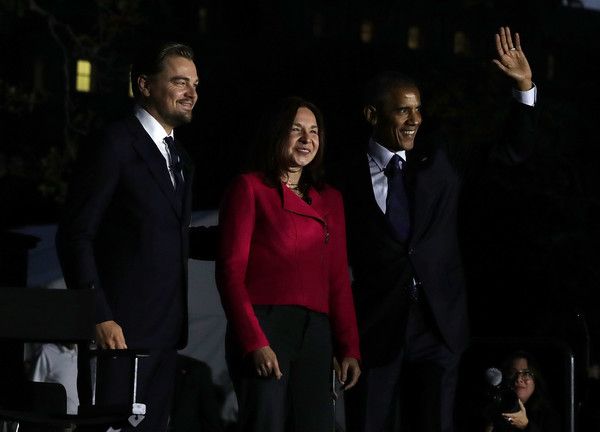 After the conversation, festivalgoers were treated to a screening of Leonardo's new climate documentary, Before The Flood, presented by National Geographic.
Peep their discussion below:
Fun times!
Here's to hoping this gets continued in the next Administration....
EXTRAS:
1. Ramsey Orta, who filmed death of Eric Garner, has been sentenced to four years in prison for drugs and weapons charges. STORY
Photos: Getty/Elle's IG/Talib Kweli's IG/@ glenda_thomas/@amyzaroff/@johnywright220