First Family Spreads Holiday Cheer At Last Christmas Tree Lighting – Sings "Jingle Bells" With Santa Claus AND Chance The Rapper!
Dec 02 | by _YBF
Our fabulous First Family got into the holiday spirit at their final Christmas Tree Lighting ceremony. And President Barack Obama even flexed his singing skills. Peep pics from the Christmas event, plus video of POTUS singing "Jingle Bells" inside…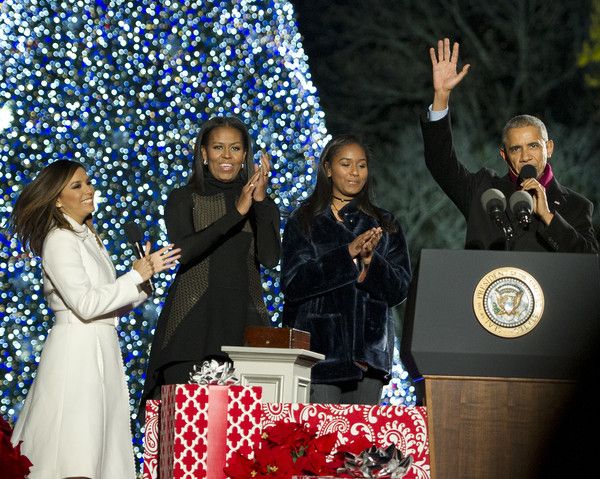 Such a bittersweet moment!
President Barack Obama, First Lady Michelle Obama and First Daughter Sasha Obama (Malia Obama was not in attendance) welcomed hundreds of guests at the Ellipse south of the White House for the 94th annual National Christmas Tree Lighting ceremony. It's their final Christmas Tree Lighting as the First Family.
"It's time to light the tree, everybody!" POTUS declared to kick off the holiday gathering.
Actress Eva Longoria joined the First Family to help spread the holiday cheer.
POTUS is known for busting out a note or two. Y'all know he loves some Al Green. But, last night was all about the Christmas carols.
Our Commander-in-Chief hopped on the mic alongside Santa Claus to single "Jingle Bells."
Ha!
In the audience...
The First Family looked on as several artists hit the stage for Christmas performances: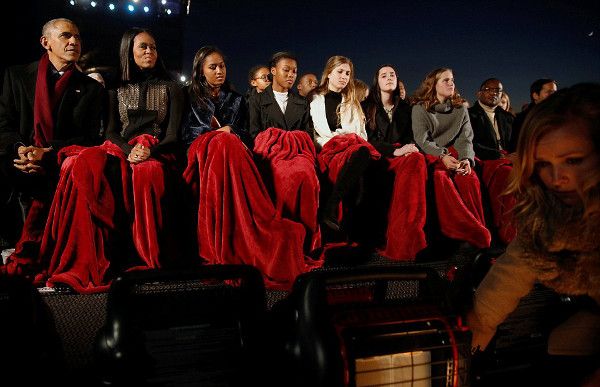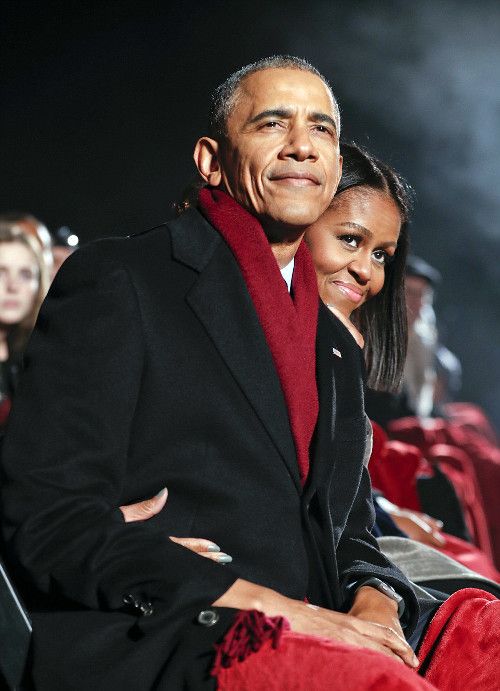 During the ceremony, the audience reportedly started chanting, "four more years!" as POTUS took his seat in the audience.
Chance the Rapper rap/sang "Sunday Candy" with a backup choir to back him up.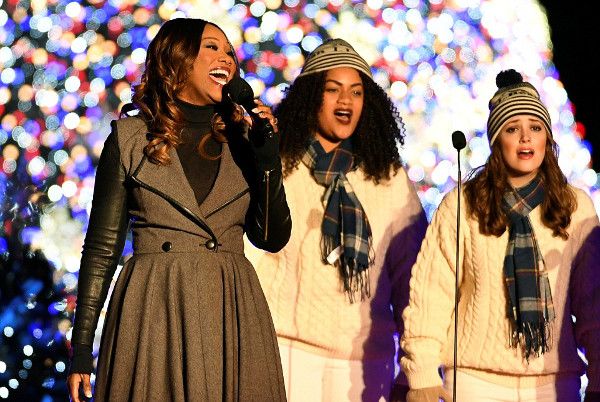 Gospel singer Yolanda Adams also hit the stage to belt out a Christmas carol.
Check out the holiday festivities below that included FLOTUS reading a Christmas story and POTUS cracking jokes:
The National Christmas Tree lighting ceremony airs tonight (December 2nd) at 7:00pm EST on the Hallmark Channel.
Earlier this week, FLOTUS unveiled the 2016 White House Holiday decorations, and it's magical once again. She rocked the perfect holiday dress for the occasion and looked absolutely gorgeous while doing so: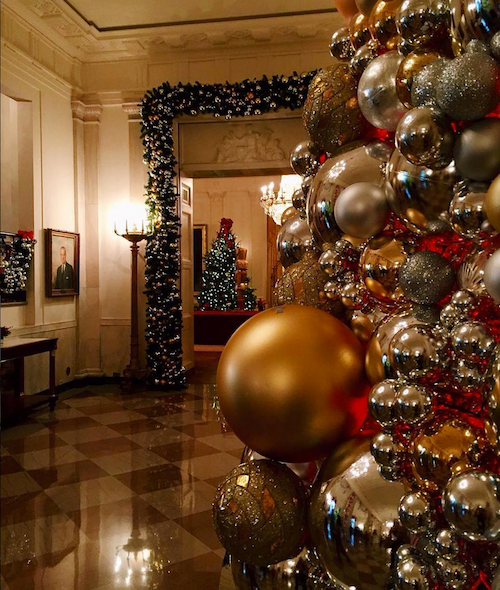 Awww even Bo and Sunny got in on looking at the decor, including giant versions of themselves.
Mrs. O told the military families who attended:
"As we celebrate my family's last holiday season in the White House, I'm thinking back to when we first came here to Washington. We promised to open up this house to as many people from as many backgrounds as possible. And we truly wanted to make the White House the "People's House."
Here's the full video below:
Photos: Getty/Reuters