FIRST Pics Of Meghan Markle & Prince Harry All Cutesy In London + Adrienne Bailon & Israel Houghton's Debut Performance As Husband & Wife
Dec 15 | by _YBF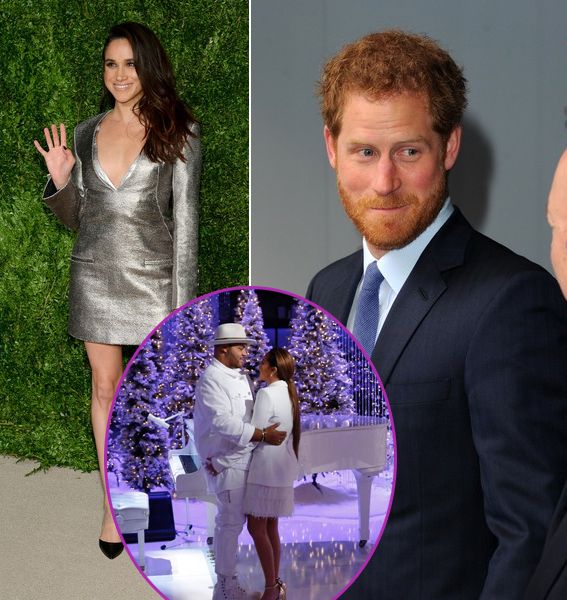 The first pictures of Meghan Markle and Prince Harry have surfaced. And they're all wrapped up in love in London. Go inside for a peek, plus check out Adrienne Bailon and Israel Houghton's first performance together as husband and wife….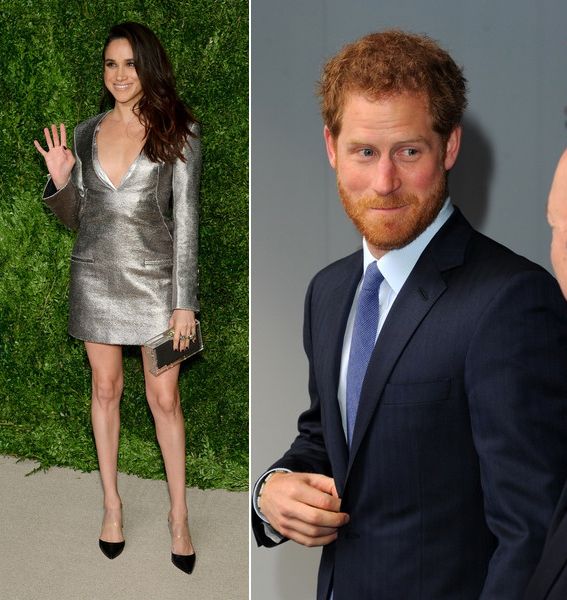 We've been following Meghan Markle and Prince Harry's relationship for a little over a month now. They've kept a pretty low profile, but now, the first flicks of the new couple…TOGETHER…have surfaced.
WORLD EXCLUSIVE: First pictures of Prince Harry and girlfriend Meghan Markle on date in London https://t.co/XurKUPYtxJ pic.twitter.com/wC8kl5vvZ5

— The Sun (@TheSun) December 15, 2016
The lovebirds are getting in as much time together as they can before Prince Harry joins his royal family for the Christmas festivities. As you may know, girlfriends aren't allowed, so he's spending as much time with his girlfriend as he can before linking up with his family.
Days after they reportedly bought a Christmas tree together, the 35-year-old actress and the 32-year-old prince were seen holding hands while taking a stroll through London's West End. Well isn't that cute. They were headed to the Gielgud Theatre to check out "The Curious Incident of The Dog In the Night-Time."
We were delighted to welcome HRH Prince Harry to last night's performance at The Gielgud Theatre in London's West End.

— Curious Incident (@curiousonstage) December 15, 2016
Meghan has reportedly been in London since Monday, jetting from Toronto where she has been filming a new season of "Suits." Reports reveal she's staying at Harry's Kensington Palace cottage before heading home to Crenshaw, L.A. before Christmas.
Last week, Harry made a detour during his Caribbean tour to Toronto to spend some time with Meghan. While he was there, she was spotted rocking a cute necklace with the initials "M" & "H."
In other coupledom news...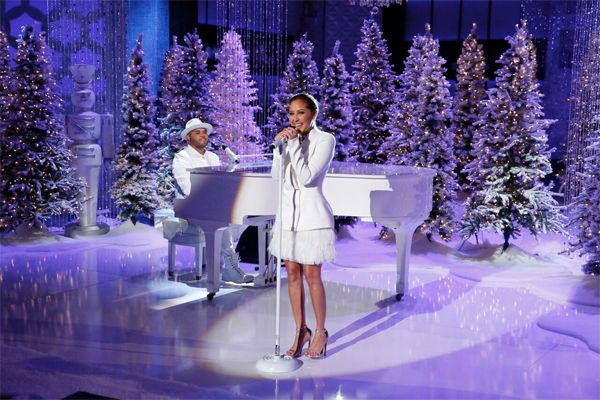 It's been a little over a month since Adrienne Bailon and Israel Houghton tied the knot in Paris. And for the first time as husband and wife, "The Real" co-host and gospel singer join forces for a performance of the classic Christmas carol "Little Drummer Boy" for Friday's show.
We have a sneak peek at their performance. They actually sound really good together. Listen below:
EXTRAS:
Alicia Keys stopped by "Ellen DeGeneres" today, above rocking Mattia Cielo diamond hoop earrings, to reveal she will be returning as a coach for season 12 of "The Voice." Nice!
"I really love it, I love it," she gushed.
Season 12 is set to return in February 2017.
Photos: Getty/ Robert Voets /Warner Bros. Television