'Sources' Allege Blac Chyna PHYSICALLY Beat Up Rob Kardashian During Their Weekend Fight
Dec 20 | by Natasha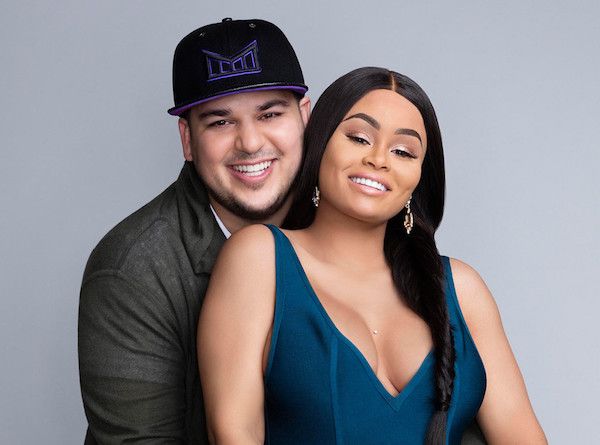 Another day, another source of foolywang material. This time it involves an allegedly drunk Blac Chyna who supposedly beat fiancé Rob Kardashian's a$$ over the weekend. Literally. Deets below...
It seems the fall out is continuing from this past weekend's huge fight between Blac Chyna and Rob Kardashian that played out over social media. After Chyna's Instagram was hacked (she alluded to the hacker being Rob himself) and Rob took to Snapchat weepy eyed and shaky-voiced about Chyna taking the baby and leaving him, there's more ish that's leaking.
Now, E! News claims the fight turned physical prior to Chyna moving out of the house:
"She was punching him in his back and arms and was in a drunken rage," a source says. Kris Jenner's boyfriend Corey Gamble walked in on their fight "and ripped Chyna off of Rob."
On a sidenote, Corey STAYS in the mix, doesn't he?
Could this be just another example of the smear campaign machine the Kardashians are KNOWN to do to others when a break up is about to happen?
Interestingly, one of the texts that "leaked" on Chyna's Instagram over the weekend was one where she told her bestie -- assumingly jokingly -- that she should beat his ass like she did Tyga. She said specifically, "I don't wanna treat him like Tyga but I will. Imma slap the s--t outta him."
Rob did an Instagram apology tour for the last two days, pouring out his heart about missing his fiance and his baby after Chyna blasted him for verbally abusing her and having bi-polar disorder.
"This weekend I was in an emotional bad place and did some things that embarrassed myself and my family. I apologize and I'm seeking help to deal with my flaws/issues. Please pray for me and I'm sorry @blacchyna. You are a great mother to our child and I love you."

"I am going to get better for you Dream," he said. "You are my life and gave me a new start on being a better me."
Chyna chimed in on his page angrily calling him out for being fake and revealing she had JUST sent him the pic of Dream that he posted.
E! also says Rob's sisters are fed up with their coupledom and Chyna is not welcome at their annual Christmas Eve party:
"The sisters don't want anything to do with this relationship. They see how fake it is. It's so unhealthy for their brother. They see how Chyna is using their family for fame and money and they aren't going to let it happen anymore. The family accepted her but since Chyna is now showing who she really is, they don't want anything to do with her. They have real-life problems going on and are trying to have a positive New Year and not this drama."
Bloop.
The source says everything is "fine" now between the engaged couple but Chyna is going to stay at her own house for a while (and not Kylie's old house that she and Rob moved into).
Dis tew much.
EXTRAS:
1. STORY