You'll Get SUED If You Use The Roc-A-Fella Logo Without Permission, Beyonce Just Did
Dec 20 | by _YBF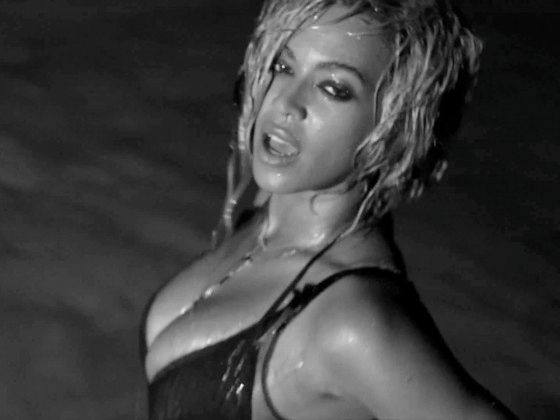 You would think Beyonce would be able to use the Roc-A-Fella logo since her husband Jay Z co-found the company. But apparently, if you don't get the permission from the person who designed the logo, you'll get sued. Deets inside…
When you're one of the biggest entertainers of our time, there's always someone looking for a come up. And that may be the case in this new Beyonce lawsuit.
A man named Dwayne Walker is reportedly suing Mrs. Carter for using the Roc-A-Fella logo in her "Drunk In Love" video with her husband Jay Z. In the visual, Hov is rocking a Roc-A-Fella chain and if you don't look quickly, you hardly even see it. But, Dwayne wants his cut.
He says Bey didn't ask for permission to use the logo in her video and since he still owns the rights to the logo, he wants some dough. No word yet on how much he's suing for.
Dwayne is no stranger to the Carter Family. He tried to swindle $7 million from Jay Z after he sued the Hip Hop mogul (Damon Dash and Universal Music Group) in March 2014. He ended up losing in September 2016.
The guy is persistent.
EXTRAS:
1. A judge shot down The Game's request to have the $7 million sexual assault judgment lowered and his request for a new trial has been denied. STORY
Photos: Screenshots