"OITNB" Star Samira Wiley Gushes About Her Fairytale Love Story With Fiancée Lauren Morelli For OUT Mag
Dec 30 | by _YBF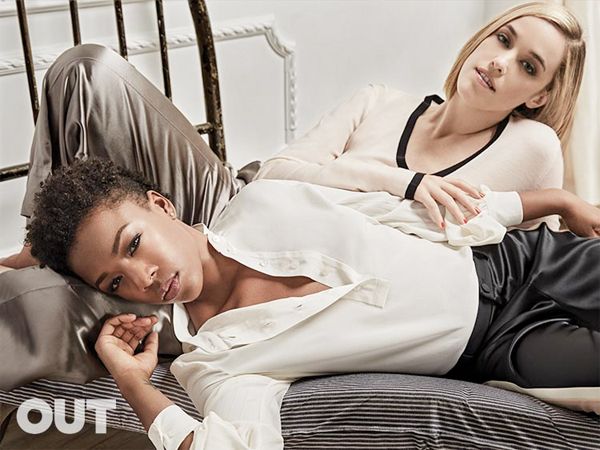 Actress Samira Wiley and writer Lauren Morelli found love on the set of "Orange Is The New Black." And now, she's spilling details about their love story. Get it all inside…
It's like a fairytale love story.
Actress Samira Wiley and writer Lauren Morelli met and fell in love on the set of the Netflix original series "Orange Is The New Black." And now, they're engaged. The thing is, when they first met in 2012, Lauren was already married…to a man.
The couple opens up about their relationship in OUT magazine where they talk about overcoming several obstacles to be together. Samira said when she first met Lauren she thought she was gay, but when she found out she was married to a man, she said that put a "a little dagger in my heart."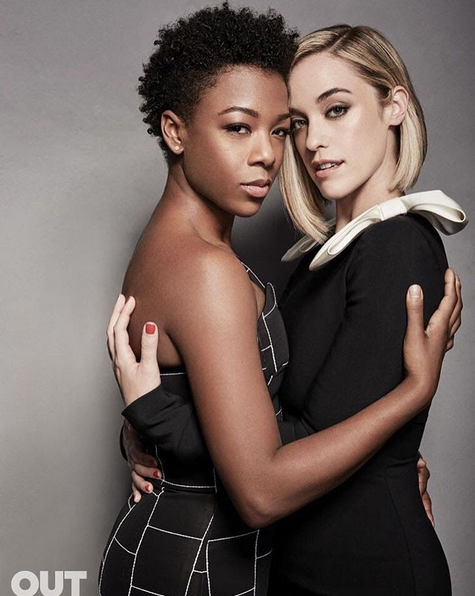 Lauren told the magazine:
"I had started questioning my sexuality as a result of being in the writers' room and talking about all the themes on the show. I was still very confused, but I knew the attraction between us felt magnetic. We spent a couple of weeks together before Christmas on that first episode, and then I came back to New York in February. On set it's a bunch of women, so everyone's hugging and touching. It's a very affectionate place. I'd fallen into this alternate universe, but I thought I'd go home and it'd disappear. But Samira was still so present for me."
Once they began dating after Lauren left her husband, Samira talked about being nervous to be the first to say "I Love You."
"I was scared to be the first to say 'I love you,' so I did a little p*ssy version. I said, "I heart you," which actually ended up in one of Lauren's Orange scripts. I believe Alex says it to Piper. It felt safer than using the L word. It's hard to step out on that limb. I thought I'd just be one of those people totally in love with her friend."
Ironically, Lauren popped the question to Samira to ask for her hand in marriage. Samira gushed about their engagement saying:
"We'd planned this weekend in Palm Springs. I'm pretty laid-back: If it's five in the afternoon and Lauren wants to beat the traffic, I'm just hanging around. That day, I wanted to be good and get my packing done. She got home and was just not ready to go, and I was confused. She asked me to sit next to her. Then she got me up, and we started dancing together, and she pulled a ring from behind the couch. Lauren has been married before, so I wanted her to tell me she was ready, her to be the one to propose. I didn't know she was as ready as she was. I was completely shocked. I was crying uncontrollably and kept backing away from her. I asked her after, "Who knows about this?" and she said, "Oh, everyone. Your parents know." We didn't tell anyone else for a few days. That was really important to us — to have some time where it was just ours."
You can read more about their love story here.
Photos: OUT magazine