Drake & J.Lo – Kissing, Dancing, Previewing New Song Together At 'Prom' Party
Dec 30 | by Natasha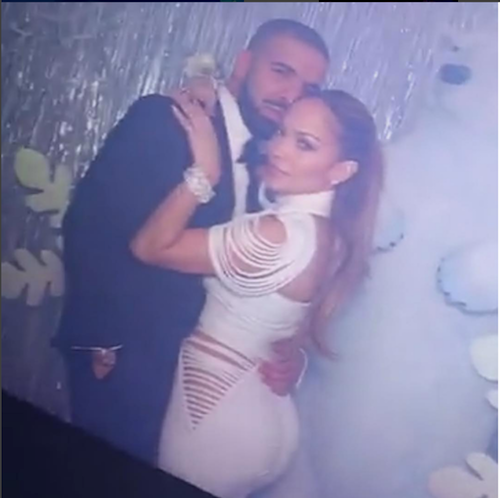 Drake & J.Lo are really trying to make this DraLo thing happen. But we're still not (totally) buying it...yet. Check out the twosome kissing and dancing the night away at a 'party' that looks more like a video set....
Well what do we have here?
Drake and JLo were spotted at a venue kissing and hugging all over each other while dancing it up to a new track that played in the background.
While much of the internet is freaking out and swearing this is really the twosome on some type of date (some reports state it's her father's birthday party but we have not confirmed that), we're side eyeing it all.
A prom-themed winter wonderland with king/queen props and random folks and a tv monitor? Yeah....screams music video to us.
Jennifer and Drake are indeed working on her new album together, so much like Drake did with Taylor Swift and Rihanna, they seem to be using their video shoots to make people believe they're actually dating.
Check out all the videos below and decide for yourselves: