QB LOVE: Fans Welcome Michael Vick With CHEERS At Georgia Dome + 49ers Award Colin Kaepernick With Highest Honor
Jan 02 | by _YBF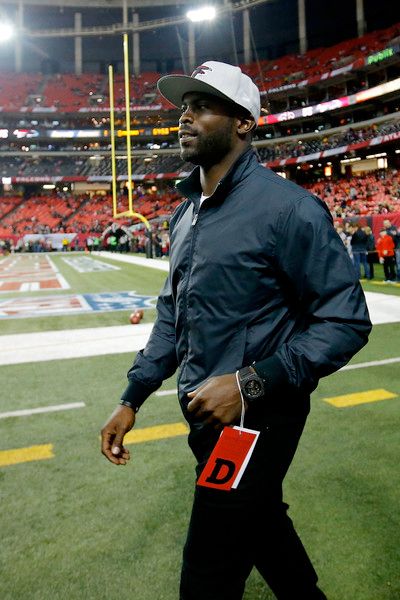 Michael Vick made an appearance at the Georgia Dome yesterday and he was welcomed with cheers by fans. Plus, the 49ers awarded Colin Kaepernick their highest honor. Deets inside…
Yesterday, Michael Vick, former Falcons quarterback, returned to the Georgia Dome to bid farewell during the Falcons final regular season game. The Georgia Dome is being demolished and will be replaced with the Mercedes-Benz Stadium being built next door.
During halftime, the former standout QB joined several Falcon alum joined Roddy White as Falcon fans honored the past inside the Georgia Dome. Despite the controversy that still continues to follow him in the media, Vick was welcomed with a standing ovation and cheers from fans all throughout the Dome.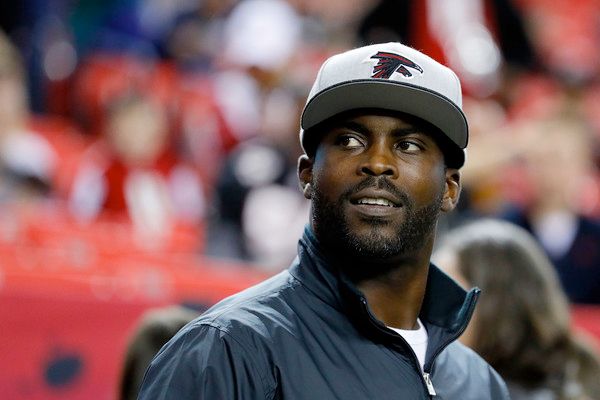 As you all know, many fans turned their back on Vick after he was convicted and thrown in jail for dog fighting.
Before the game, he told the media,
"I think it's so important in your life — you have to forgive. I'm just thankful for the people, a lot of people, here in this organization and in this city. I come and go all the time through the Atlanta airport. A lot of people have forgiven me and given me an opportunity to show a different side of myself. I'm just thankful I have a lot of support and that's all I can ask for, and I appreciate those people with the utmost humility."
Peep Vick being honored below:
Vick played six years with the Falcons, carrying the team to the playoffs twice. The last time Vick visited the Dome was in 2011 while playing quarterback for the Philadelphia Eagles.
It's worth noting, Vick hasn't officially retired. We wouldn't be surprised if he signed a one-day contract with the Falcons to retire as a Falcon if/when he does decide to call it quits for good.
With all the love shown during his return, it's not totally far-fetched.
Another NFL QB getting honored…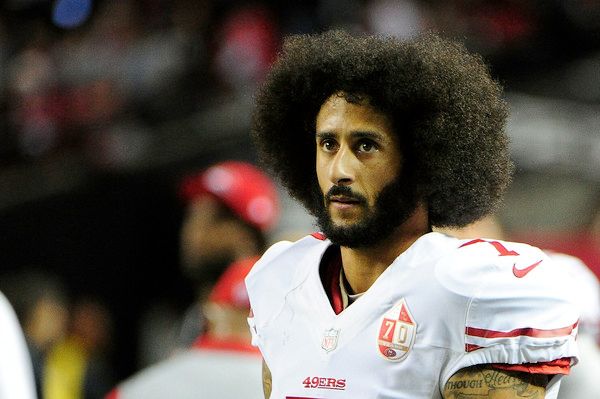 The San Francisco 49ers is having a sh*tty year. But, there's good news for quarterback Colin Kaepernick.
The NFL star was awarded the Len Eshmont Award, which is traditionally given to the player who "best exemplifies the inspirational and courageous play of Len Eshmont, an original member of the 1946 49ers team," according to a team statement.
The award is considered the most prestigious award the team votes on. And all of Colin's teammates helped choose him as this season's recipient.
We're sure Colin's public protest against racial inequality -- where he took a knee during the National Anthem -- helped him cop the award. Several of his teammates, other NFL players and athletes across the country joined him in the protest. He garnered him a lot of media attention, both positive and negative.
"It's very impactful, and I think they are people who have very strong character," Colin told ESPN about having his team support him.
He continued, "And to have the ability to really recognize what's going on, how it not only affects them, but it affects their families and affects other people that look like them, is something that's very powerful — and I'm very happy to have teammates like that, that have that type of character, that have those type of ethics and humanity."
With the option to opt out of his 49ers contract, it's unclear where Colin will end up for the next NFL season, but we'll be watching to see.
Photos: Getty/@durttyboyz