Trouble In Paradise? Nicki Minaj & Meek Mill Reportedly Didn't Spend Holidays Together + It Appears Soulja Boy Is Shooting His Shot Already
Jan 03 | by _YBF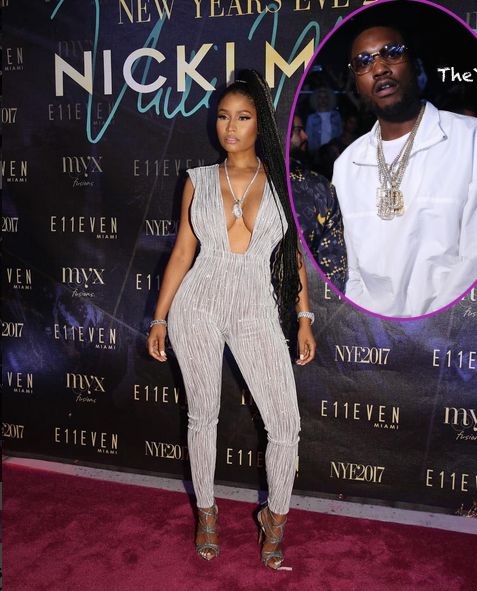 Rumors have been swirling for quite some time about a breakup between Nicki Minaj and Meek Mill. Is it true this time? Decide for yourself, plus see how Soulja Boy is getting in the mix inside….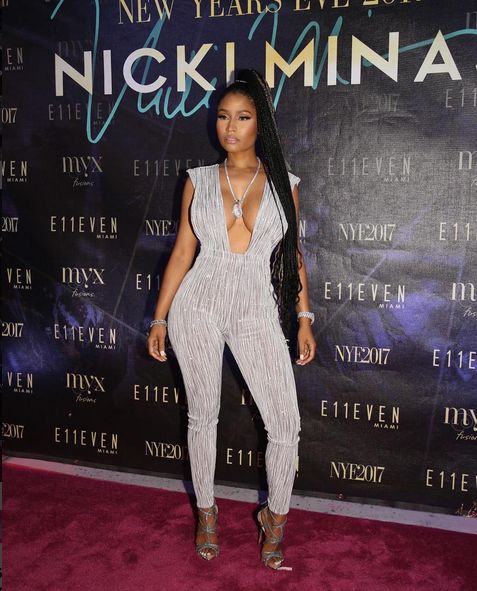 Breakup rumors have been swirling around about a Nicki Minaj and Meek Mill breakup, but they always put something out there to let everyone know they were still rockin' out. Earlier this month, they swapped spit on the 'Gram to prove they were still together.
But, where there's smoke, there's fire.
So here's what's fueling the fire...
Both Nicki and Meek were in Miami for New Year's Eve. The Young Money rappers was tapped to perform at E11even nightclub and Meek hit the stage a Dream nightclub, a few miles away.
According to sources on the scene, Nicki made her way inside E11even nightclub (pictured above) around 11:30pm. Meek didn't show up to Dream until 2:40am, which means he could have made a stop by E11even to ring in the new year with Nicki.
It's unclear if he made his way there, but the Internet streets are talking and he may have decided to skip out on bringing in 2017 with his "girlfriend."
On January 1st, Meek was spotted partying it up at LIV nightclub (above) alongside Jeezy, Trey Songz, Odell Beckham Jr., Fabolous and more.
Peep more of those pics HERE.
The kicker? They reportedly weren't together for Christmas. Hmm…
Meanwhile...
Soulja Boy is busy trolling these Internet streets. After going at it with Chris Brown, he's all up in Nicki's comments on Instagram.
THIS guy...
Photos: Star Traks