Ricky Harris' Cousin Reportedly Started FIGHT With Snoop Dogg During Funeral – WATCH The Melee
Jan 05 | by _YBF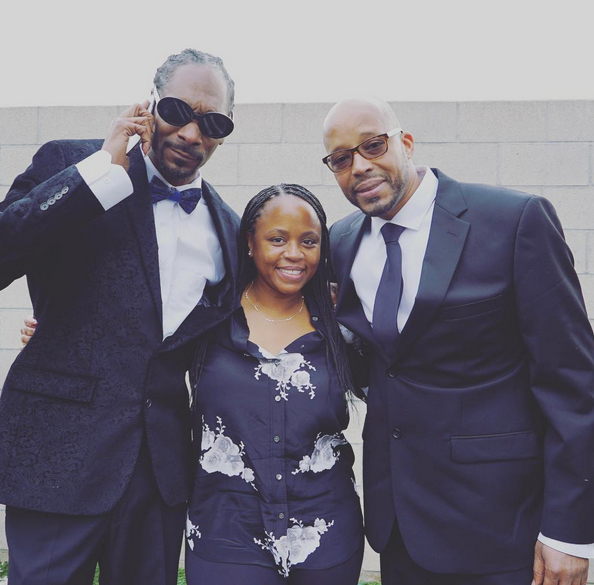 Details surrounding a brawl that broke out during actor/comedian Ricky Harris' funeral are trickling in. And it's being reported one of the late comedian's cousins rolled up on Snoop Dogg during the funeral that resulted in fists being thrown. Get the latest inside…
Unfortunately, actor/comedian Ricky Harris couldn't be laid to rest in peace because some folks were acting a pure donkey during the funeral. Comedienne Sherri Shepherd turned on her camera to inform the masses a fight had just broken out during Ricky's funeral. She filmed the aftermath of the melee and said rapper Snoop Dogg was involved.
Now for the details.
It's being reported an angry cousin of Ricky's is the culprit. Several sources on the scene told TMZ Ricky's cousin tried to square up with Snoop during the homegoing ceremony and called him a "b*tch a** n*gga" as he approached him.
He didn't get far though. Snoop's homie/rapper Daz Dillinger and another person in Snoop's crew (it's unclear who the 2nd person is) got in the mix and that's when fists began flying. Eventually, one of Snoop's bodyguards dragged the cousin out of the church and the service went on.
Peep a clip of the madness below:
There were rumors floating around that a man named Big Flossy (who apparently has beef with Snoop) was the person who started the fight, but new reports claim he had nothing to do with it.
In case you missed, here's Snoop's response to the chaos:
He's unbothered by it all.
After the funeral, Snoop, his wife Shante Broadus, rapper Warren G and raptress Lady of Rage snapped flicks outside of the church: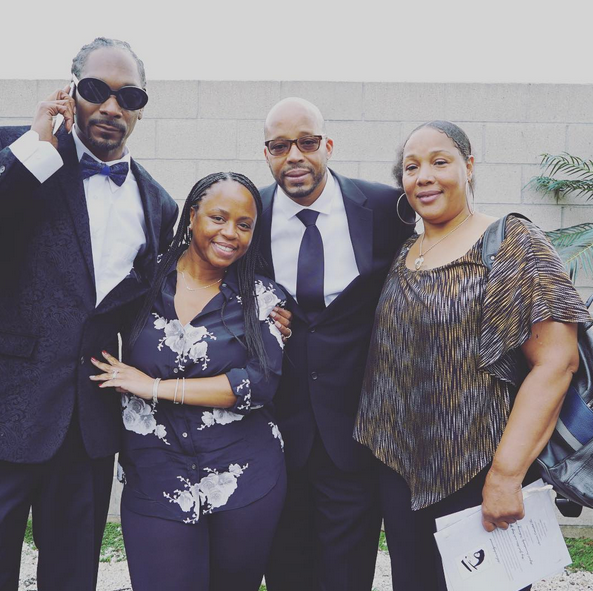 Photos: Snoop's IG