'Atlanta' Won Golden Globe For Best Musical Or Comedy TV Series, Then Donald Glover Gave The Blackest Speech Ever!
Jan 08 | by _YBF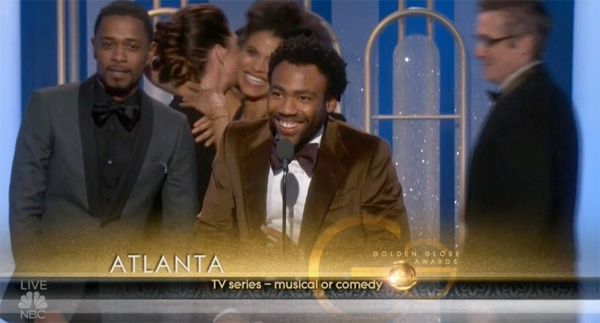 Black Hollywood is scooping up Golden Globe Awards! "Atlanta" just nabbed the Best Musical or Comedy TV Series award. And rightfully so. More inside…
We're obsessed with "Atlanta"! And it appears the Hollywood Foreign Press Association is as well.
FX's "Atlanta" just won Best Musical or Comedy TV Series Golden Globe Award at the Beverly Hilton Hotel after wrapping up its first season in November 2016.
Donald Glover's comedy drama is one of the funniest television shows on television and it'll be serving up more laughs as the series has already been renewed for season 2. Creator/star Donald Glover (aka Childish Gambino), and his co-stars Brian Tyree Henry and Keith Stanfield keeps us in stitches with every episode.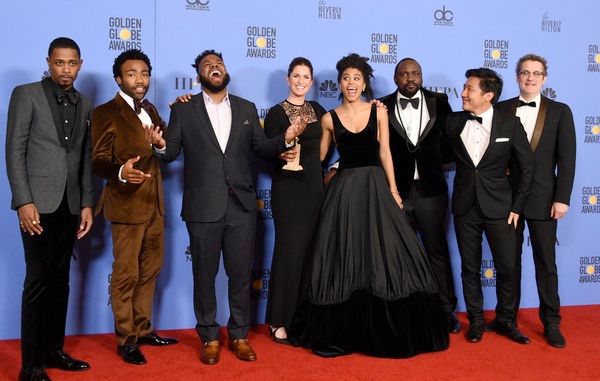 Donald gave the blackest acceptance speech...ever. He said,
"I really want to thank Atlanta…and all the black folks in Atlanta. Just for being alive and being amazing people. I couldn't be here without Atlanta. I really want to thank the Migos, not for being in the show, but for making 'Bad & Boujee.' That's the greatest song ever."
Backstage he explained:
"I think they're the Beatles of this generation and I don't think they don't get a lot of respect outside of Atlanta. There's a generation — sort of like the YouTube generation — that I came up with. There's a generation of kids growing up with something that's separate from a whole group of people. And honestly, that song ["Bad and Boujee"] is just fly. There's no better song to have sex to."
Peep his speech below:
Ha!
Photos: Getty