Migos Can Thank Donald Glover For First No. 1 Song 'Bad & Boujee' + Fetty Wap Trying His Damndest To Shut Down Sex Tape
Jan 10 | by _YBF
Donald Glover just blessed the Migos with their first No. 1 single. Find out how inside, plus the latest on Fetty Wap trying to block a sex tape…
A surprise shoutout at the Golden Globes turns into a No. 1 hit on the music charts.
Donald Glover (aka Childish Gambino) had the best Golden Globes Night EVER, winning two Globes the first time ever being nominated for his FX series "Atlanta." And he shared the wealth.
During one of his acceptance speeches, he thanked Atlanta rap trip Migos for making "Bad & Boujee," dubbing it one of the greatest songs ever. During his backstage speech, he explained why he gave them shoutout during his speech on stage.
"I think they're the Beatles of this generation and I don't think they don't get a lot of respect outside of Atlanta. There's a generation — sort of like the YouTube generation — that I came up with. There's a generation of kids growing up with something that's separate from a whole group of people. And honestly, that song ["Bad and Boujee"] is just fly. There's no better song to have sex to."
By the way, Migos made a cameo in episode three of "Atlanta".
Well…that shoutout solidified Migos' new single as a No. 1 hit. "Bad and Boujee" featuring Lil Uzi Vert, shot to the top of Billboard's Hot 100 chart, dethroning Rae Sremmurd's "Black Beatles."
Talk about a nice come up. It looks like Hov's been a fan too.
We wouldn't be surprised if Donald and the Migos hop in the studio to create some new heat for the show.
Rapper Fetty Wap has a sex tape that he's trying his damnedest to keep from seeing the light of day.
Apparently a "model" named Alexis Skyy (below) has the tape and is threatening to leak it, shopping it around to the highest bidder. At least that's what Fetty is accusing her of:
The "Trap Queen" rapper has issued cease and desist letters to Alexis and several media outlets, banning them from releasing the video. If Alexis decides not to follow Fetty's wishes, he's going to sue.
Take a peek at the cease and desist letter here.
Interesting, Alexis says she's devastated by the tape "getting out":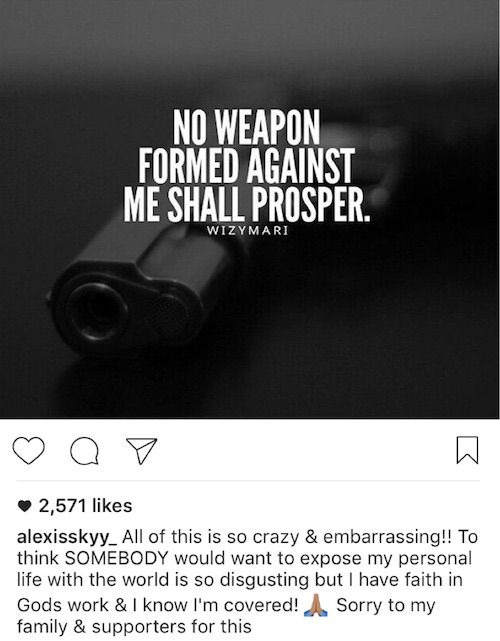 Fetty's baby's mother Masika came for her saying she's trying to go the Kim K. route: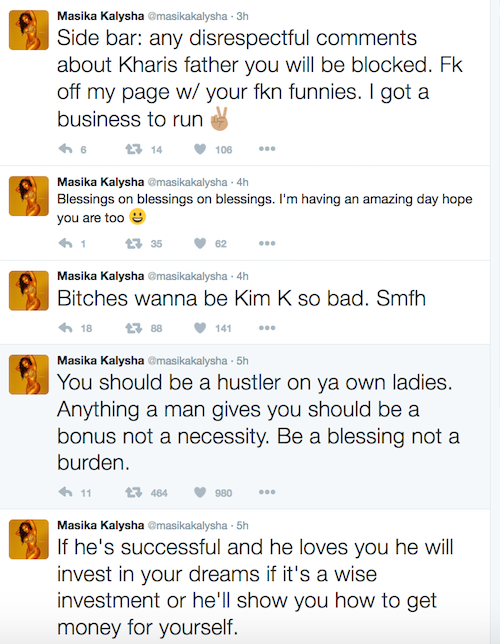 Fetty might be a little late though. This video of his alleged sex tape popped up online today. We're not posting it, but you can check it out here.
Sighs...the foolery is at an all time high so far in 2017.
Photo: Getty/Paras Griffin/Elliott Wilson's IG