Hollywood Does The Ugly Cry With The Rest Of Us During President Obama's Farewell Speech
Jan 11 | by _YBF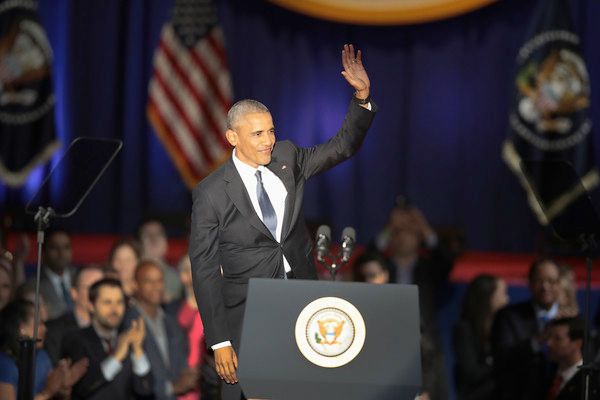 Ugh! The tears are still trickling down since President Barack Obama wrapped up his farewell speech. And we weren't the only ones in tears. Hollywood was also up in their feelings last night. Peep their reactions inside…
Last night was super emotional for many of us as President Barack Obama delivered his farewell speech to the nation where it all started: Chicago.
It's hard to accept the fact that President Obama, First Lady Michelle Obama and the Obama Girls will no longer be in the White House. And we're not the only ones having a hard time coming to terms with it.
Black Hollywood is also mourning POTUS leaving office and they reacted to his farewell speech on social media last night. Their reactions are just like ours. HEART.BROKEN.
"black•ish" starlet Yara Shahidi pretty much summed up our entire night:
Yes, real tears!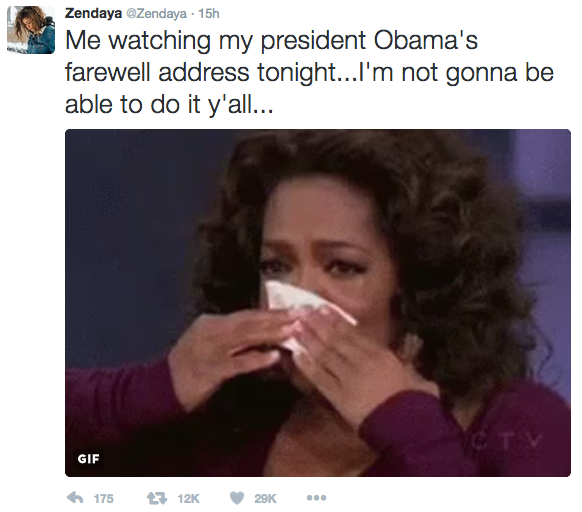 Yep, we all were doing the UGLY CRY.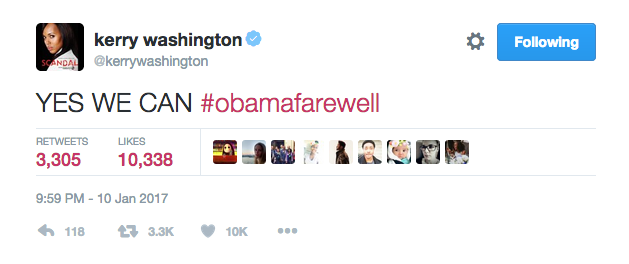 No lies told.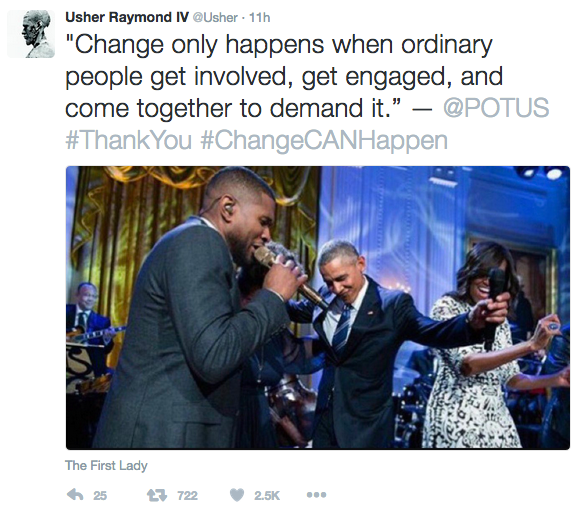 We can't thank him enough!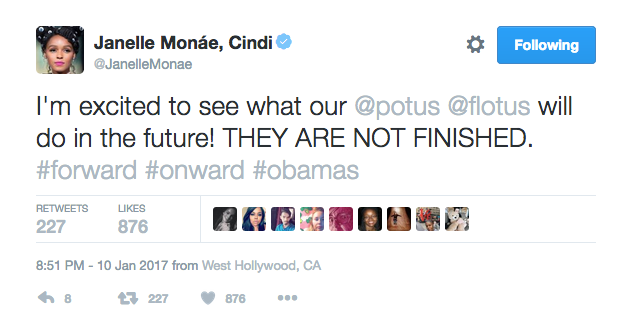 Janelle Monae is looking forward to the work the Obamas will do post-White House.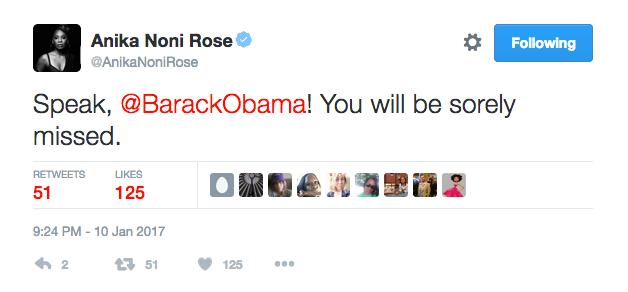 Ugh, we're missing him already!
Like Van Jones said, it's our turn now.
And for kicks:
Drake and Tank gave us the laugh we all needed.
In case you missed, check out POTUS full speech HERE and find out where Sasha Obama was during the speech HERE.
Photo: Getty