SURPRISE! Allen Iverson Comes Out Of Retirement To Play & Coach In Ice Cube's 'BIG3' League + Jamie Foxx Nabs New Hosting Gig
Jan 11 | by _YBF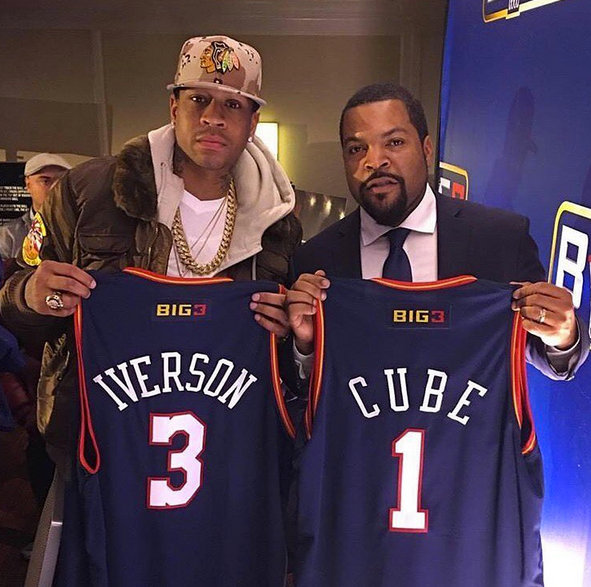 Basketball Hall Of Famer Allen Iverson is coming out of retirement to play and coach in Ice Cube's new BIG3 basketball league. Those deets, plus details on Jamie Foxx's newest gig inside….
Just when you thought Allen Iverson was done with basketball, he surprises us all with a new announcement.
Today, the retired NBA player announced he will be playing and coaching in Ice Cube's newly formed BIG3 basketball league. Yep, arguably one of the biggest superstars in basketball is returning to the limelight, but in a different capacity.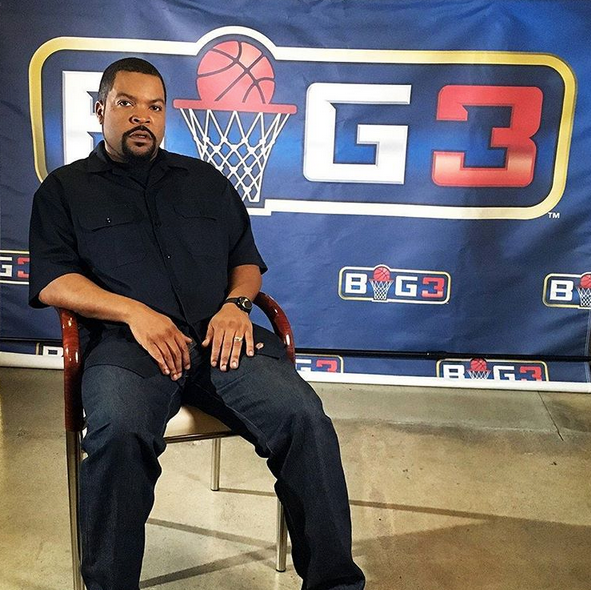 Cube's BIG3 League will feature recently-retired NBA players who still has some sauce left and want to play on a competitive level. The league will shine light on players like Kenyon Martin, Rashard Lewis, Mike Bibby, Roger Mason Jr. and more. The rapper said the league is an outlet for players who don't quite make NBA guidelines, but don't want to play overseas or work in league media.
The rap legend has partnered up with former NBA Players Association Deputy executive director Roger Mason Jr., who's leaving his post, and other investors to help build the league.
According to NBC Sports, BIG3 will consist of eight teams with five players each (including an ex-player as coach as well as a team captain) that will duke it out on the court 3-on-3. The league is expected to kick off in late June and they will play for 10 weeks as they tour the country together. Fours games are expected to be played each week, in each location, which will feature a festival atmosphere with musical acts and entertainment.
A press conference to announce A.I.'s participation and what fans can expect from the league was held today:
Cube, his business partner business partner Jeff Kwatinetz and players Allen Iverson, Kenyon Martin, Rashard Lewis and Roger Mason Jr. posed it up with their "BIG3" league jerseys.
Check out the press conference below:
In other new gigs...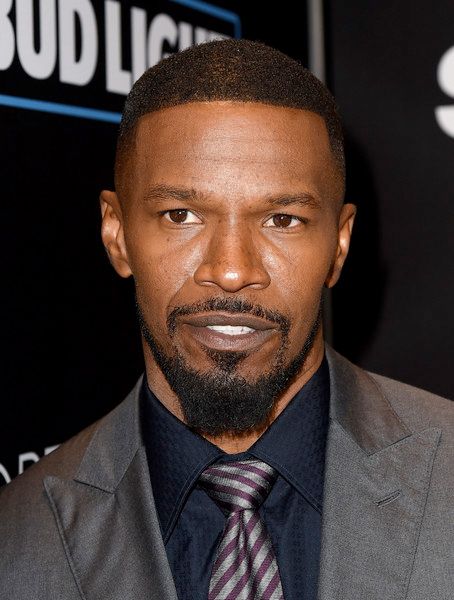 With his new film Sleepless set to hit theaters this weekend, Jamie Foxx has something else new up his sleeve. The actor/comedian/singer has been tapped to host FOX's new interactive musical game show titled "Beat Shazam," which is based on the highly popular app Shazam.
Not only will he be hosting the show, he's also executive producing it. "The Voice" producer Mark Burnett, "Don't Forget The Lyrics" creator Jeff Apploff and Shazam Entertainment Limited are also behind the project.
According to Deadline:
Beat Shazam pits teams of two against other other as they race the clock to identify the biggest hit songs of all time. In the end, the team with the highest score will outlast the competition and go against Shazam, the world's most popular song identification app, for the chance to win a cash prize.
"Beat Shazam" is set to premiere this summer on FOX. We're here for it.
Photos: BIG3's IG & FB/StarTraks/Getty