Paris Jackson Says Michael Jackson 'Urban Myths' Portrayal Makes Her Want To VOMIT + Ice-T's Wife CoCo Lets Fans Get Dressed With Her
Jan 12 | by _YBF
Michael Jackson's daughter Paris Jackson is not here for a white actor portraying her father in a new TV special. Find out what she said and tag along with Ice-T's wife CoCo as she gets ready for an inside…
When we first heard a white man would be playing the late Michael Jackson in a British comedy titled "Urban Myths," we were shocked. Then, the first look at white actor Joseph Fiennes portraying MJ came out and we were ready to throw tomatoes at the tv. And clearly, we weren't the only ones.
The "Urban Myths" episode "Elizabeth, Michael, and Marlon," follows an alleged road trip MJ took with Elizabeth Taylor (played by Stockard Channing) and Brian Cox (played by Marlon Brando) after 9/11.
MJ's daughter Paris Jackson is not here for the casting of her father in the British comedy. In fact, she's repulsed by it. Fans asked Paris how she felt about the portrayal via Twitter and she went in.
"It angers me to see how obviously intentional it was for them to be this insulting, not just towards my father, but my godmother liz [Elizabeth Taylor] as well," she tweeted.
Peep her tweets (read from the bottom up):
During an interview with Oprah in '93, Michael made it clear he did NOT want a white actor to play him because he was proud to be a black American. Comedy or not.
In case you missed the trailer, check out Joseph as the late icon HERE.
In coupledom news....
Ice-T's wife CoCo let her fans inside her closet to watch her get dressed for a TV Guide shindig in NYC.
The new mom whipped out her cell phone to show off her skintight Roberto Cavali dress and Christian Louboutins her husband specifically picked out for her to wear. She siad, "Getting ready for TV Guide party ..picking out my attire is pretty simple just put on what hubby likes best."
Oh, so it's Ice we should blame for his wife's "looks"?
The duo stepped out to celebrate actress Mariska Hargitay (below) starring in 400 episodes of "Law & Order: SVU." Ice has been a part of the show since 2000 and has appeared in 380 episodes. Sheesh!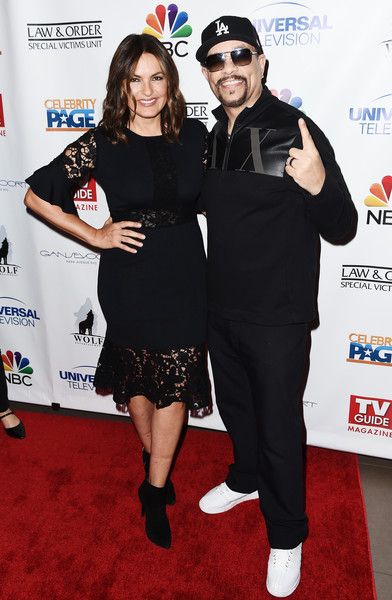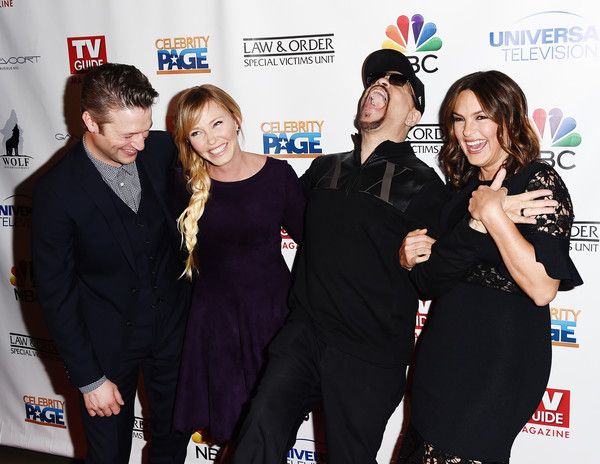 The rapper-turned-actor laughed it up with his co-stars Peter Scanavino, Kelli Giddish and Mariska Hargitay as they celebrated the longevity of the show. Fun times.
Photos: Getty