Michael Jackson's 'Urban Myths' Episode Gets CANCELLED + Lamar Odom Reveals He Wants Ex-Wife Khloe Kardashian BACK
Jan 13 | by _YBF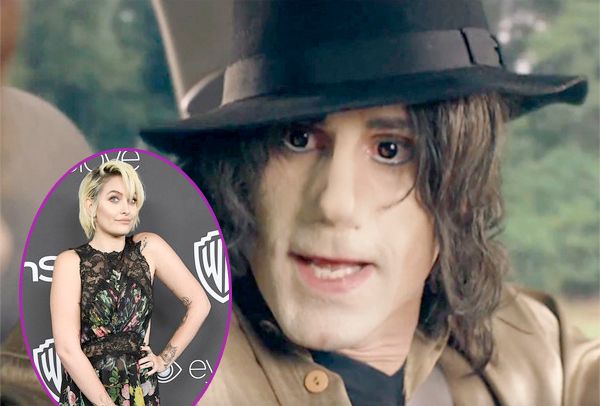 That's a wrap for that "Urban Myths" episode with white actor Joseph Fiennes portraying the late Michael Jackson. Find out why the network decided to pull the plug and check out a clip of Lamar Odom wishing to get his ex-wife Khloe Kardashian back inside…
British network Sky Arts has decided to yank the controversial "Urban Myths" episode featuring white actor Joseph Fiennes as Michael Jackson. The news comes a day after the late icon's daughter Paris Jackson spoke out on how she felt about the anthology series depicting her father.
Paris called the episode "insulting" and "shameful" and also revealed it made her want to VOMIT. She said it was an insult to her father's legacy. She wasn't the only one either. Tons of folks spoke out on social media in disgust, including MJ's nephew Taj Jackson (Tito Jackson's son):
@soledadobrien Unfortunately this is what my family has to deal with. No words could express the blatant disrespect. https://t.co/WKCiwOqPpN

— Taj Jackson (@tajjackson3) January 11, 2017
The "Elizabeth, Michael & Marlon" episode was supposed to depict an alleged road trip taken by MJ, Elizabeth Taylor and Marlon Brando to escape NYC during 9/11. It's unclear if this road trip actually took place, but the show puts a comedic spin on alleged celebrity myths.
Sky Art offered a statement to explain why they decided to axe the episode via Twitter (read from the bottom up):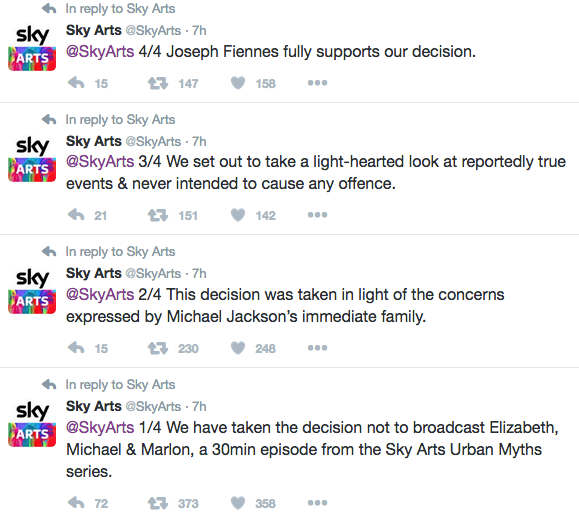 "We have taken the decision not to broadcast 'Elizabeth, Michael & Marlon,' a 30-minute episode from the Sky Arts Urban Myths series. This decision was taken in light of the concerns expressed by Michael Jackson's immediate family. We set out to take a light-hearted look at reportedly true events & never intended to cause any offense. Joseph Fiennes fully supports our decision."
Tito's son TJ Jackson took to Twitter to thank everyone for their support:
Thank you to everyone who made their voices heard. As I said it wasn't comedy, it was mockery with no taste. A great victory for his legacy! pic.twitter.com/SfcPqAVguy

— TJ Jackson (@tjjackson) January 13, 2017
The power of Twitter!
In other news...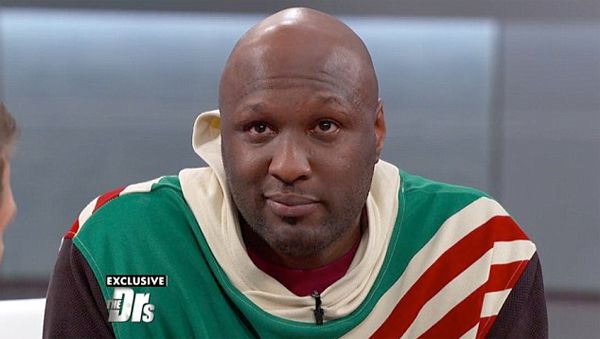 Former NBA baller Lamar Odom has completed his rehab stint after being released January 5th. And now, he says all he wants in his life is his ex-wife Khloe Kardashian.
DEEP SIGH. Are we sure he's done with his rehab?
In an upcoming episode of "The Doctors," Lamar tells host Travis Lane Stork that he wants that old thing back with his ex. Interestingly enough, the clip was released on the same day that Khloe's new E! show "Revenge Body" debuted.
"Going forward, when you look at your life ahead of you, what are you looking forward to?" Travis asks Lamar in the preview clip.
"Um, honestly? I want my wife back," the former Lakers baller responds.
Lamar appears on the show to talk about rebuilding his life after his near fatal overdose at a Nevada brothel. At the time, Lamar and Khloe's divorce was pending, but she paused the divorce proceedings to help nurse Lamar back to heath.
Eventually, their divorce was finalized last month. It may be too late for a Lamar-Khloe reunion. She's currently dating Cleveland Cavilers baller Tristan Thompson and, according to her, things are going great in their relationship.
Honestly, it really may be for the best.
Check out the clip below:
Lamar's episode is scheduled to air January 17th.
Photos: Getty