UH-OH! Reggie Bush's Name Popped Up In Alleged Mistress' Divorce Documents + EXCLUSIVE Details About How Lilit Avagyan Is Handling It All
Jan 24 | by _YBF
You heard Reggie Bush allegedly has a mistress, named Monique Exposito, and that she could possibly be pregnant with his baby. Now, Monique's husband is coming out swinging. He's spilling some hot tea about his estranged wife's affair and more. Deets inside…
The drama between Reggie Bush and his alleged mistress continues.
By now, you've heard that the married Detroit Lion running back allegedly cheated on his wife Lilit Avagyan with a woman named Monique Exposito, allegedly got her knocked up and allegedly offered her millions to get an abortion. It's still unclear if Reggie actually offered her millions to terminate the pregnancy, but we do know Monique IS pregnant.
Monique, who is a Miami nightclub waitress, is very close to her due date, reportedly set to give birth in February.
Now, Monique's husband (yep, she's married) is jumping in the mix. And he's looking to be DONE with everything involving Monique.
The woman's unidentified husband has filed divorce papers and Reggie's name is sprinkled all throughout the paperwork. He's convinced Reggie is the father of her unborn baby because he didn't sleep with her during the time of conception. And now, he wants Monique to gather up any and all details that would prove Reggie IS the father, and not him.
TMZ reports:
He's named Bush several times in his divorce papers and is demanding she hand over any documentation proving he could be the father ... such as DNA tests, confidentiality agreements or payments he may have made to her.

The husband also notes he didn't have sex with his wife around the time of conception -- so there's no way HE could be the daddy.
It's being reported the husband's lawyer reached out to Reggie's camp in hopes of working out a deal privately, but apparently that never happened.
Meanwhile...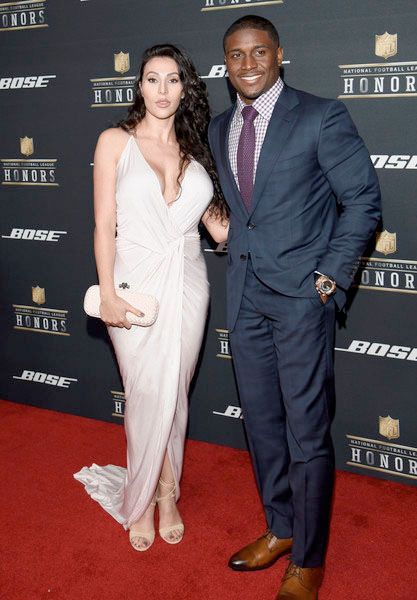 Lilit Avagyan's friends are extremely worried about her after news broke that her husband Reggie Bush allegedly cheated on her…and possibly got a chick pregnant. Her friends tell us that she's trying to stay strong for the sake of their family, but they're concerned how it's affecting her.
Sources close to her circle tell TheYBF.com that Lilit is having a hard time coping with rumors that her husband Reggie Bush CHEATED and possibly got another woman pregnant.
We're told Lilit is "incredibly hurt and embarrassed," but she's trying to stay strong to keep her family life as normal as possible for their two children, Briseis and Uriah.
The source tells us:
"She has good days and bad days. [We're] trying to be as supportive as possible, but we just don't understand why she hasn't left him yet! We keep telling her once a cheater, always a cheater [especially] since he has quite the reputation from previous relationships."
According to the source, Reggie allegedly confessed to cheating on her, but assured his wife this was the FIRST and ONLY person he has ever cheated on her with. Mmhmm...
He also supposedly told her that it would never happen again.
While he allegedly admitted to cheating, it's unclear if he actually got the other woman pregnant and we still don't know if he actually offered the other woman $2-$3 million for an abortion. The source did say that Lilit confirmed to them that Monique is in fact pregnant with Reggie's baby.
Just messy!
Well, despite all of the drama, it appears Reggie and Lilit are still together after spending Christmas and New Year's together with their babies:
Guess we'll have to wait and see what the DNA reveals once the baby is born.
Photos: Getty/Monique's IG/Reggie's IG