Porsha Williams Does Some Rumor Control On Kandi Threesome Talk + Steve Harvey Trying His Damndest To Block Leak Of Alleged 'Racist Rant' Videos
Jan 25 | by _YBF
Porsha Williams finally opens up about that alleged threesome with Kandi Burruss and her husband Todd Tucker. Find out if it really went down, plus the latest on Steve Harvey's legal battle over some videos where he allegedly went on racist rants inside…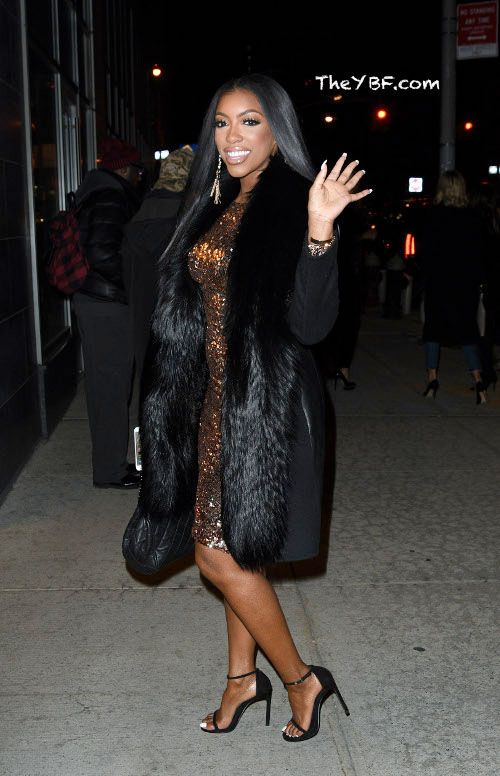 Rumors about a threesome between Porsha Williams, Kandi Burruss and Todd Tucker have been a hot topic in these Internet streets. While Porsha denies ever having a threesome with her "Real Housewives of Atlanta" co-stars, there WAS a kiss.
During an interview with PEOPLE, Porsha sets the record straight. She said,
"I have no want to be with Todd whatsoever. There was a night when we were in the club and I was super drunk with beer goggles and there was a kiss. There was fun in the club, but there was nothing where anybody went home with anyone."
So what about her friend Shamea? Did she have a threesome with Kandi and Todd?
"My friend Shamea has never told me anything like that has happened with Kandi. As far as what else Kandi is doing with her personal life, watch the rest of the show. It will come out."
Oh? We wonder what it is.
Porsha also dished on her failed friendship with NeNe Leakes saying she has no "personal issues" with the former reality star. "I did call and those calls weren't returned," she said. "It's just very unfornuate."
Peep the clip below:
In legal news...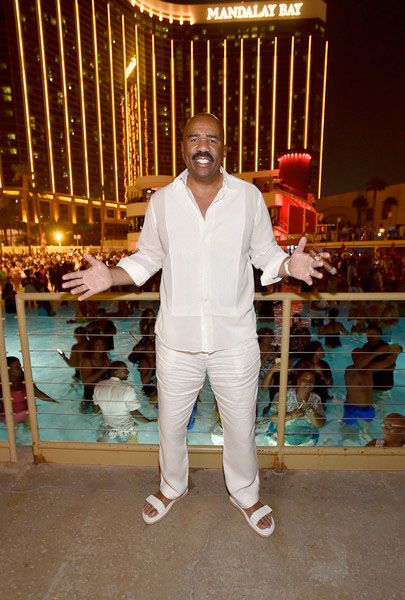 We told you Steve Harvey fired off a new lawsuit to countersue a former employee who tried to extort him for $5 million over videos where Steve allegedly went on "racist rants."
A Dallas man named Joseph Cooper, who is a videographer who once worked with Steve, went after the television show host for $5 million over some tapes he has of Steve allegedly going off about white people that were recorded over 20 years ago. Joseph claimed the "Family Feud" host spewed hateful comments about white people, saying things like "spit on white people" and "go assault white women" during some of the shows he performed at a Dallas comedy club.
Steve showed up in court today in North Texas to argue who owns and can release the footage. Joseph filed the original suit claiming he owns the tapes and should be able to profit from them. He came with receipts, saying Steve signed a contract to reflect his claims, but the judge called it "ambiguous."
Steve took the stand where he said, "I just have this cloud over my career that he's created over me—he's just relentless. I've got more to lose as I get bigger and in this business, image is everything."
Apparently, Joseph has been shopping these tapes around for years, passing them off to potential employers of Steve trying to convince them NOT to hire him for gigs.
Joseph also took the stand testify. He offered up an apology to Steve for some of the phone calls he made in the past, but he's adamant about getting paid for the videos. He's suing for breach of contract and wants a cool $10 million in damages.
Sheesh. More money, more problems.
Photos: INSTARimages/Getty