Kirk Franklin Drags Haters Christian Style On Twitter To Defend His Daughter + Chrissy Teigen Pops Off On Woman Who Criticized Her For IVF
Feb 01 | by _YBF
Kirk Franklin and Chrissy Teigen used Twitter to defend their children against Twitter trolls. The gospel singer turned into a straight goon Christian style and Chrissy straight up dragged a chick. Don't mess with her uterus! Deets inside…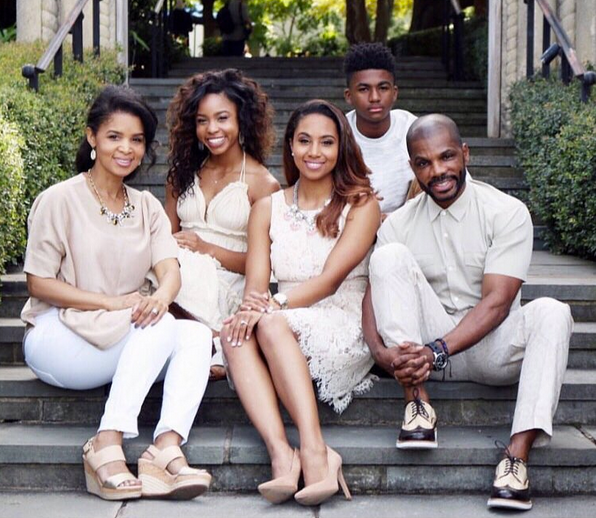 When it comes to your kids, ANYBODY can get it. Christian or not, Kirk Franklin will take down anyone who tries to come for his family and he'll risk it all for his.
Apparently, a few Twitter trolls were coming after his youngest daughter Kennedy Franklin (below) on social media that resulted in her breaking down to tears. He's currently in Japan, but his wife called him to update him on what was going down online.
Apparently, two "Christian" followers were calling Kennedy out of her name, so Kirk went straight Christian goon on them warning them they he would defend his family by any means necessary.
Before the gospel singer/author hopped online, his daughter responded to the trolls, tagging her dad's Twitter handle and warning them that he would be informed of their reckless behavior: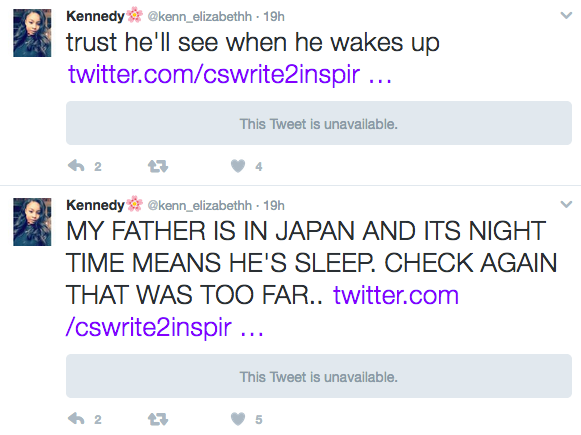 Once Kirk was updated on the situation, he hopped on Twitter to personally respond to the trolls, warning them that he would go to the ends of the earth to protect his family and if you try him, it's ON. Peep his tweet (read from the bottom up):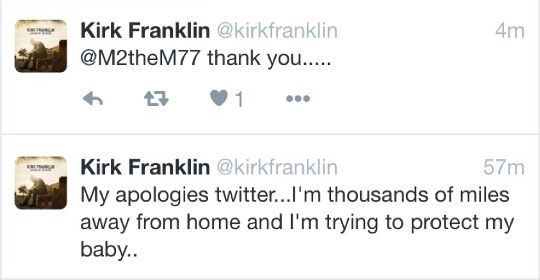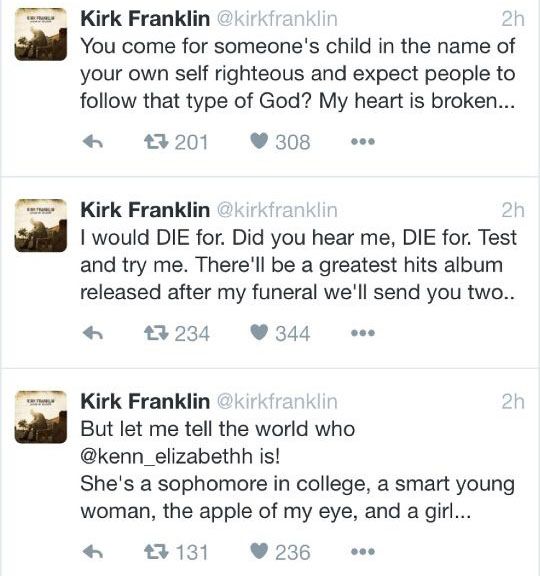 Sometimes, you just gotta let folks KNOW.
What's interesting is that the people firing shots at Kennedy have deleted their tweets (they didn't show up as unavailable on Kennedy's timeline when she retweeted it) and both of their pages are private. We're living in sad times when adults attack children online.
Another parent poppin' off at folks on social media...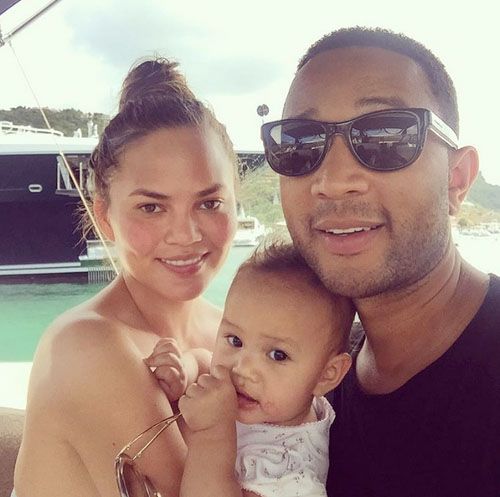 The queen of Twitter clapbacks is back at it again.
John Legend's model wife Chrissy Teigen had to set one of her followers straight after the she questioned her use of IVF to have children.
First, Luna's mom tweeted about wanting to have a boy next since that's the embryo they have left. A woman hopped in her mentions to question her use of IVF, alluding that she and John don't have sex: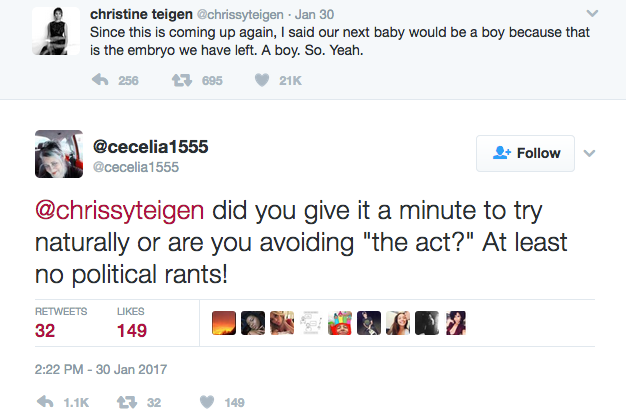 In true Chrissy fashion, she served up a big "f*ck off" tweet to the woman all up in her bedroom business: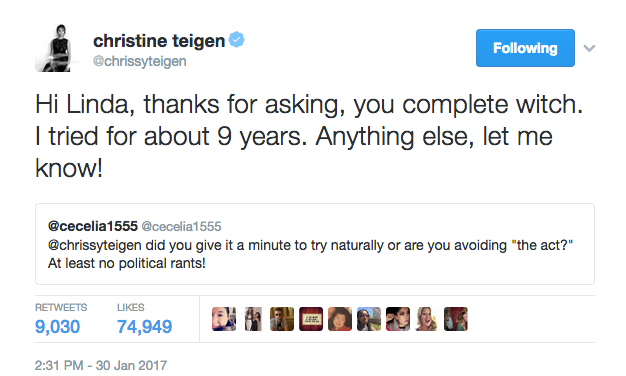 So, in case you were wondering, now you know. Hmph.
Photos: Kennedi's IG/Chrissy's IG