Nicki Minaj BEEFS Up Security After L.A. Mansion Is Ransacked & Robbed For $200K! Is It Personal?
Feb 02 | by _YBF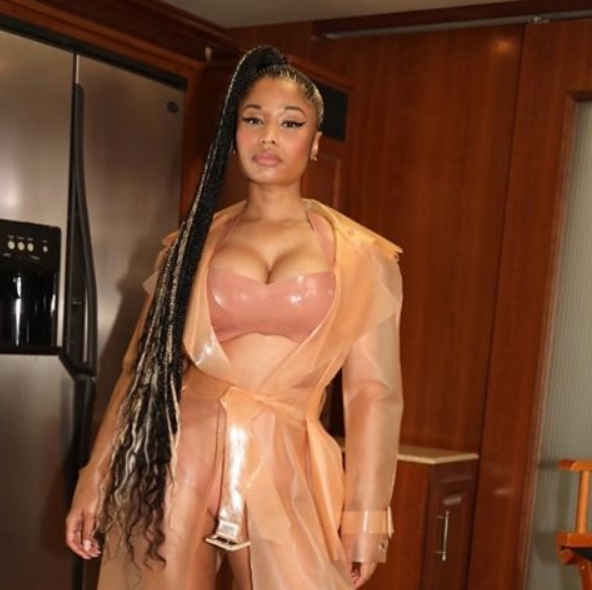 Thieves broke into Nicki Minaj's L.A. mansion, ransacking the place and stealing over $200,000 worth of items. Now, she's beefing up security to ensure it never happens again. But, was the robbery personal? Find out the details and decide for yourself inside...
Nicki Minaj is covering all bases with around the clock security guards and new security cameras to keep her safe after her L.A. mansion was robbed of $200,000 worth of stuff.
The "Want Some More" rapper returned from the Young Money reunion in Miami to find her Beverly Hills mansion in shambles. Robbers invaded her home, ransacking the place and stole ALL the things.
According to TMZ, the robbery appears to be "personal" as the culprits destroyed picture frames, perfume bottles, flipped furniture and CUT up some of her clothing. It's reported the robbers were seemingly looking for something. The thieves made off with tons of jewelry and other items from her home. She reported the invasion earlier this week.
Now, she's beefing up her security detail so it will never happen again. The Young Money rapper has reportedly hired 24/7 security guards to keep a look out on her home for when she's there and when she's out of town. She has installed a new security system that includes cameras to watch over the 11,500 sq. ft home and its surroundings. Unfortunately for Nicki, police were only able to get footage from street cameras, so it'll be harder for police to find out who did it.
You'll recall, Nicki moved into the mansion with her now ex-boyfriend Meek Mill back in August 2016. She's leasing the property for a cool $30,000 a month.
Hmm...we have our thoughts on who might have had something to do with it.
Photo: Nicki's IG