Keke Palmer Reminds Us How Sick Her Vocals Are + 50 Cent's Son Marquise Jackson Slams His Dad's Music, Clears Up "Diss Track" Rumors
Feb 08 | by _YBF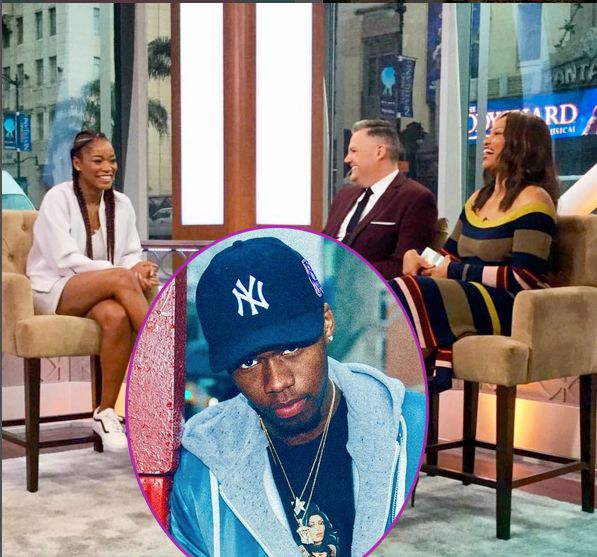 Keke Palmer may be promoting a new book, but she's still a singer at heart. Go inside to hear Keke serenade the "Hollywood Today Live" audience, plus 50 Cent's son Marquise Jackson slamming his dad's music…
Keke Palmer is still hot on the promo trail for her new book "I Don't Belong To You: Quiet The Noise & Find Your Voice."
The millennial diva made an appearance on "Hollywood Today Live" where she reminded folks just how sick her vocals are. We all know she can act and we know she can sing. The 23-year-old shared a cute story on how she started singing in the choir as a kid.
Check it:
Run it Keekz!
The PIMP actress loves snapping a pic or two for the 'Gram and here are her latest: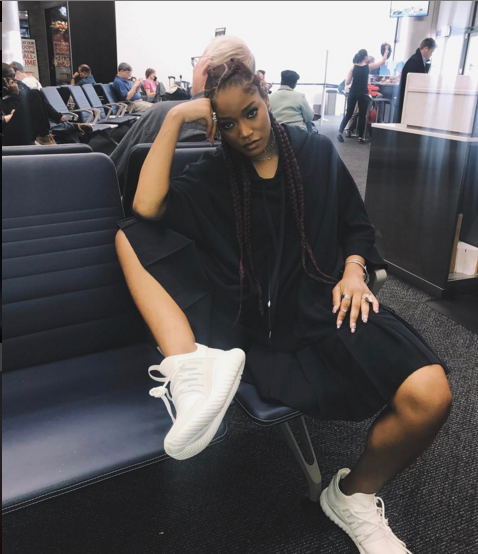 While waiting on her flight from L.A. to NYC (she has a show at SOB's tonight), she offered up her feelings on the fakeness that dominates the industry:
In other YBF millennial news...
50 Cent's estranged son Marquise Jackson seems to be following in his dad's footsteps. He's a budding rapper, and recently dropped a new track titled "Different" that's drumming up some drama. The track is featured on his upcoming mixtape titled Escape.
Rap heads were quick to label the song a diss track aimed at his pops since Marquise threw in this lyric: "Lost my pops, but he still alive."
Now, the 20-year-old celebuspawn is clearing things up. He told TMZ the track wasn't a diss at his father, it's simply facts.
"This is not a diss to my father at all," he explained. "I think they want it to be a diss. People are making it a diss because I guess they want it to be a diss. But it's not. It's what goes on in my life."
It's interesting, he dropped the track on the 14th anniversary of Fif's debut album, Get Rich Or Die Tryin'.
"I feel like there's no better way to introduce myself on the anniversary of Get Rich or Die Tryin' to let people know," he said. "This is me. This is what I'm doing. There's nobody else behind this. This is not my father behind this. This is me."
So would Marquise consider working on music with his dad? Not so much. "I don't know. His music hasn't been too good lately. I'm just being honest." Bloop!
Peep the clip and take a listen to his track "Different" below:
Photos: Keke's IG/Hollywood Today Live's IG/Marquise's IG