Cavs Baller DeAndre Liggins Proves Grey Sweatpants Are Still Undefeated
Feb 16 | by Natasha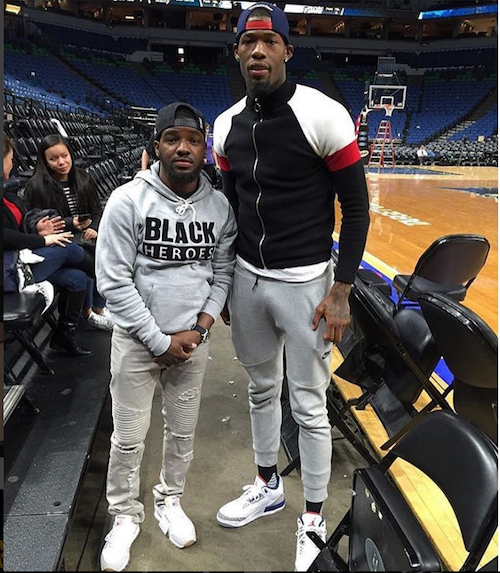 We didn't know Cavs shooting guard DeAndre Liggins just a few days ago. But we for damn sure are fans now. Meet the baller inside...
Grey sweatpants can make or break a man, and we thank that fabulous piece of clothing for the service it provides.
Yesterday, 28-year-old DeAndre Liggins was just posing for an innocent pre-game pic. And the services of the grey sweatpants came all the way through.
The University of Kentucky Grad and Chicago native has been playing with the Cavs since September and has hopped from team to team since entering the league in 2011.
Now, we don't know if that's just something large in his pocket, or if it's all the real deal. Either way it goes, you're welcome.
Photo: Instagram