Remy Ma Fires MORE Shots At Nicki Minaj In Concert With…Lil Kim! + Papoose Claps Back At Ebro After He Denies Smashing Nicki
Feb 26 | by _YBF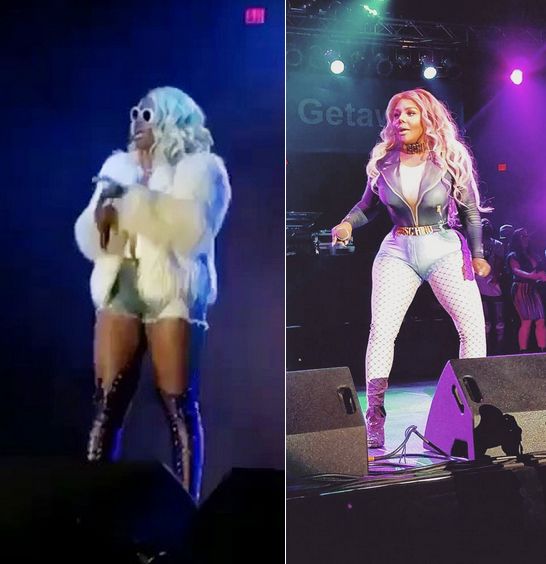 The Remy Ma vs. Nicki Minaj rap battle continues!
Remy had some more words for the Head Barb during her concert in Pennsylvania last night that also featured a set from Nicki's nemesis Lil Kim. Also, Remy's husband Papoose defends his wife, clapping back at Ebro Darden after he denies sleeping with Nicki Minaj. Peep the receipts inside…
The Internet is still on FIRE following Remy Ma's vicious attack on Nicki Minaj via the "ShETHER" diss record. We all can agree Remy bodied Nicki on the track.
But, the Bronx raptress wasn't finished.
Last night, Remy Ma hit the stage for the "Hip Hop & Soul" concert held at the Santander Arena in Reading, Pennsylvania. And she had some more word for the Head Barb.
By the way, Nicki's other nemesis Lil Kim was also on the line up.
Rapping lyrics from her hit track "All The Way Up," Remy said:
"I don't want to hear about your records and big numbers. I don't want to f*ckin' hear about it. Because I was up top, seven winters and six summers, cuffed all on that bus, locked me all the way down, now I'm all the way up. So B*TCH shut the f*ck all the way up! Drops mic!"
Peep the clip:
Rem also played "ShETHER" during her set. After playing her diss track for the crowd, Remy went IN yet again, rapping lyrics from her collaboration track with Fat Joe, "Spaghetti."
Check it:
Sheesh! We know who those bars were aimed at.
The Young Money rapper has yet to respond to Remy on wax. She fired a few shots on her Instagram page, dragging Beyonce in the mix. Nicki also popped off on Trey Songz yesterday. Catch that tea HERE.
This morning, HOT 97 radio host Ebro Darden addressed the rumors that he smashed Nicki. Remy aired out that dirty laundry in her diss record. Ebro denied sleeping with the "Anaconda" rapper, but Remy's husband Papoose shut that ish down.
Peep their exchange below: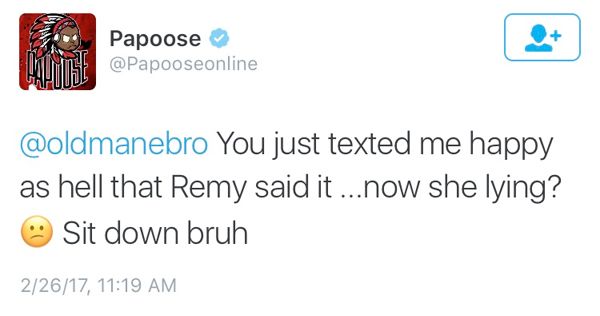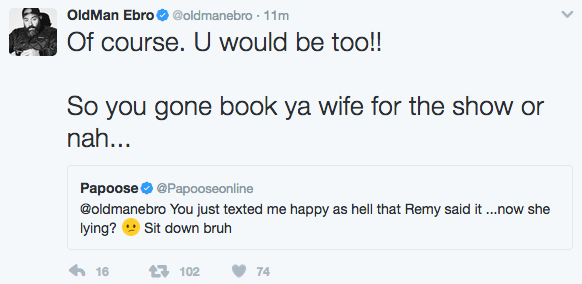 Bloop!
Meanwhile...
Nicki's other nemesis Lil Kim rocked the stage in PA last night. Surprisingly, she didn't say anything publicly about the Remy Ma vs. Nicki Minaj beef, but we're sure she was soaking it all in like the rest of us.
Peep a few clips of Kimmy poppin' her booty in Moschino and more below:
Love & Hip Hop: New York" star Cardi B also hit the stage to perform tracks from her Gangsta B*tch Music Vol 2 mixtape:
Photos: @trumodel