First Look At Will Smith As A Crime Fighting Cop In Fantasy Thriller 'Bright' + Keke Palmer Joins New Season Of 'Berlin Station'
Feb 27 | by _YBF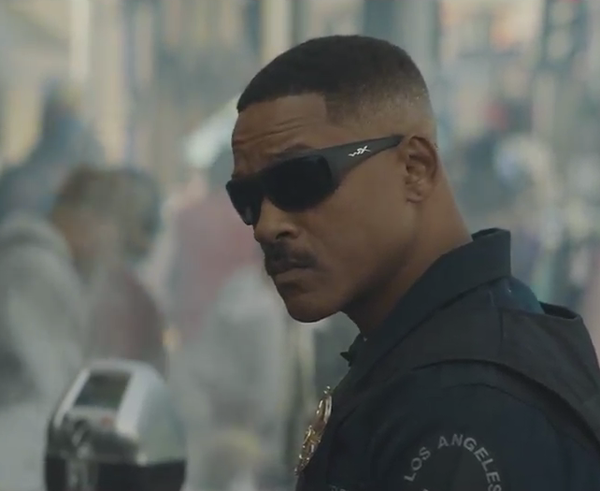 The first look at Will Smith as a crime fighting cop in the upcoming fantasy thriller Bright was just released and we've got the trailer. Check it inside, plus details on Keke Palmer's newest gig….
Will Smith is going back to his crime fighting roots in an upcoming Men In Black-esque film. And the trailer for the film, that debuted during the 89th Academy Awards, was just released.
The Hollywood veteran gets suited in a police uniform to fight crime in David Ayer's fantasy thriller Bright.
The film follows follows a world where magical creatures live side by side with humans and the police have a division that handles crimes involving magic. Will's character is forced to work with Orc (Joel Edgerton) to find something that unsavory elements are prepared to kill for – a powerful wand.
Actors Noomi Repace, Edgar Ramírez, Ike Barinholtz and Kenneth Choi round out the cast and the script was writer by Max Landis.
Peep the first look below:
Check out more pics of Will in his police costume on the set HERE.
Bright is set to be released on Netflix in December.
Another YBFer with a new acting gig...
With everything Keke Palmer has going on, the YBF star still managed to land a new acting role. The "Scream Queens" star will be joining the cast of "Berlin Station" for the upcoming second season.
"Berlin Station" centers on a CIA office in the midst of an investigation into a now-infamous whistleblower. The series follows Daniel Miller (Richard Armitage), a new arrival to Berlin's CIA station, who is on a clandestine mission to uncover the source of the Thomas Shaw leaks.
The "I Don't Belong To You" author will play April Lewis, the newest and youngest case officer assigned to Berlin Station on her first field assignment after making her mark as an analyst at Langley. With a bracing combination of millennial intrepidity and old-fashioned sass, April brings a new-guard mentality often at odds with her old-guard colleagues in a system struggling to preserve its besieged identity. But she is determined to make her mark in Berlin, as she did back home at Headquarters.
Sounds interesting.
Keke will begin filming for the 10-episode second season in April.
Photos: Screenshot/ Pari Dukovic via GQ