J-Rod (And J-Lo's Mom) Hit The New York Streets While Holding Hands + Justine Skye & Justise Winslow Are The Cutest Couple At Miami's Art Show
Apr 03 | by Natasha
Love is in the air and all over these two couples. We've got more pics of their cuteness inside...
Things are getting more serious by the day with Jennifer Lopez and Alex Rodriguez. The new couple spent the weekend in the New York streets walking around hand in hand and arm in arm being all extra cutesy.
The native New Yorkers were back in their stomping grounds doing a little shopping, and they brought Jennifer's mom Guadalupe along.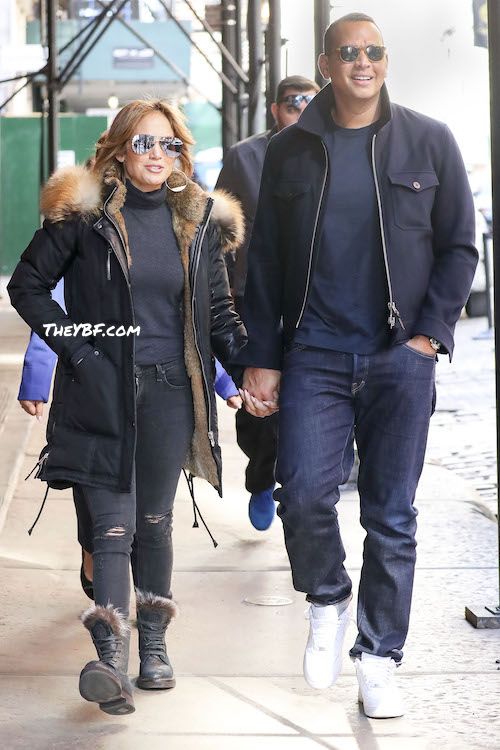 Jenny rocked her mirrored aviators and a Nicole Benisti fur lined parka for the shopping trip in Soho.
In between gazing into each other's eyes, they smiled at being surrounded by fans while walking on Fifth Avenue at the Lego store on a beautiful Sunday afternoon. They let fans snap some photos of them and then had a few moments in their own world looking like they had not a care in the world. Must be nice.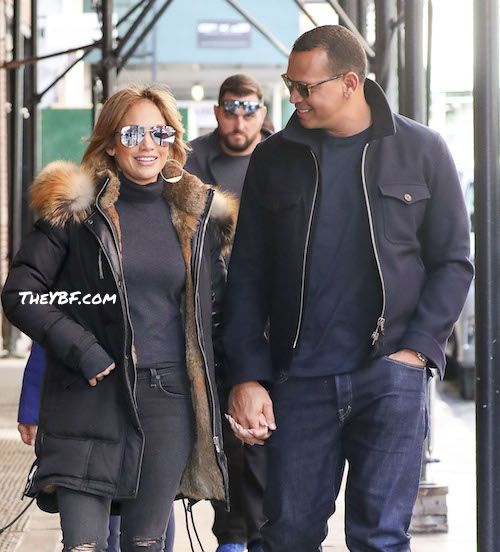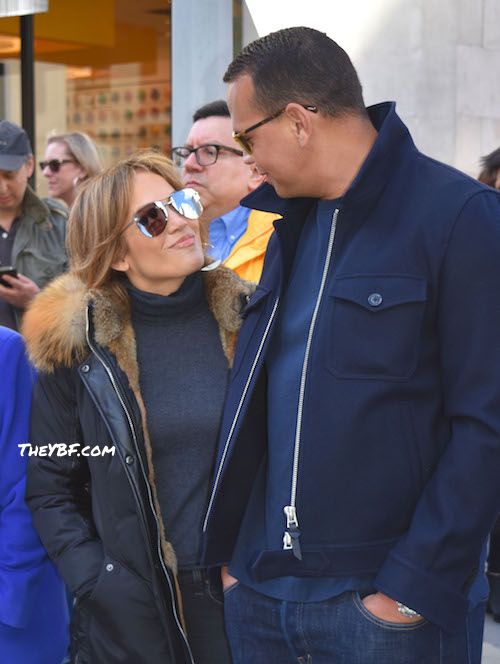 The Yankees all-star gushed about Jenny on national tv on Friday, and it looks like he's loving all this lovestruck-style attention.
Speaking of lovestruck:
How cute are these two!
Singer Justine Skye and Miami Heat baller Justise Winslow have been heating up IG and Snapchat with their budding new love. We can't even lie, we're all the way here for these two.
Justine spent last week in Miami hanging out with him after spending Justise's 21st birthday together. She hopped on a flight to NY a few days ago for a quick trip back to the city to do some modeling work at MILK Studios, and then she was right back in Miami for the weekend.
The hotties were boo'd up at the Perez Art Museum Miami after Justine hit up his game: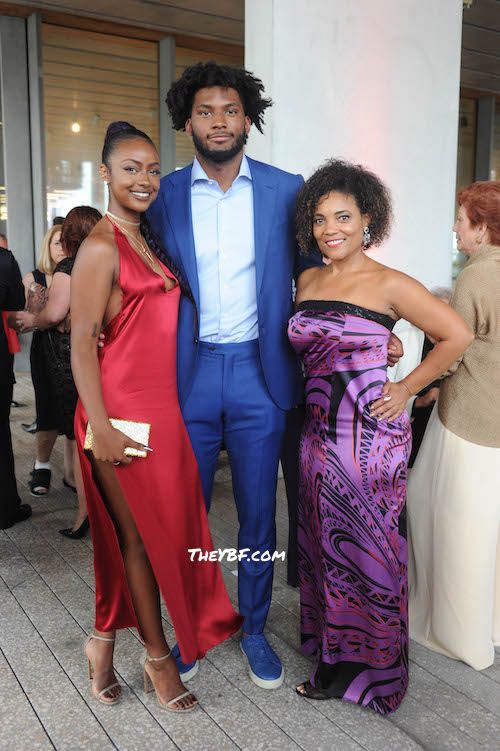 They snapped a pic with Amaris Jones after posing it up for a few cute pics by themselves.
Usher was there too.
Fab Fact: The Museum's director is Franklin Sirmans, one of the only (if not the only) black directors of a museum not focused on black art.
Justine and Justise also went out to dinner together after the Heat game the other night and was acting all coy on Snap. That is, until Justise started trying to "teach" Justine how to dance.
They're social media official now, so y'all know (with the youngins) that means ish is serious.
EXTRAS:
1. Authorities from Dinwiddie and Petersburg confirm that a shooting happened at the Virginia Motorsports Park in Dinwiddie County during the 2nd Annual Spring Fest event on Saturday night where Cardi B. and Lil Boosie were performing. STORY
2. Washington Wizards guard John Wall has been fined $15,000 for public criticism of the officiating, it was announced Sunday by Kiki VanDeWeghe, Executive Vice President, Basketball Operations. Wall made his comments to the media postgame following the Wizards' 95-88 loss to the Utah Jazz at Vivint Smart Home Arena on March 31.
Photos: FameFlynet/Splash/InSTAR