Musiq Soulchild Supposedly Has A Baby On The Way With New Woman
Apr 04 | by Natasha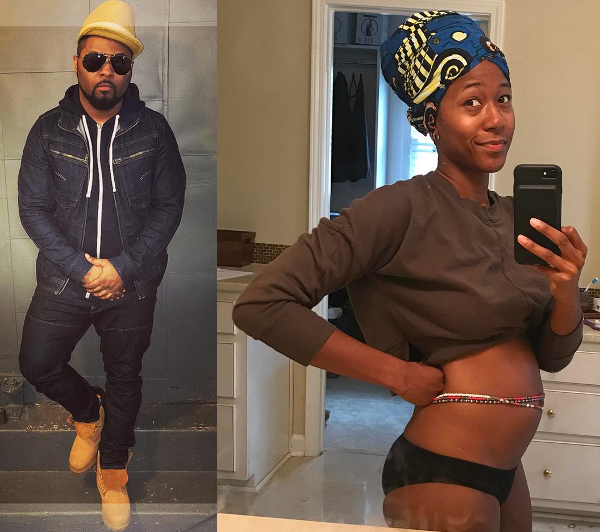 Ashley "Tiyumba" Wright claims to be 8 weeks pregnant with Musiq Soulchild's baby. But some folks aren't believing her for whatever reason. Deets inside...
Ashley Wright has been posting pics and videos of Musiq Soulchild with her 4-year-old daughter Shannon, as well as posts about being out on the Nu Soul Revival tour with the singer. When she told her followers on April Fool's Day that she was pregnant, folks in her comments questioned whether it was a joke.
Then, she posted the above baby bump pic on April 2nd saying:
When it's April 2nd and she still pregnant... #letthejourneybegin #excitedtodoitwiththevillage #finallyfeelsgoodtoshare #cantwaittotellyallabouttheshitshowofthispregnancy #aintnothinglikebefore #bothgoodandbad #iloveyall #mswrightsway #8weeks #godseed
Interestingly, folks are still questioning whether this is really happening. Musiq hasn't posted about her or the baby himself, and the last anybody checked, he was still living with his ex and baby's mother Meelah Williams of 702.
But it's been 3 years since we last saw those two together, so it's very likely he's moved on.
Congrats to the couple!
BONUS: Musiq just released a new track called "Start Over" and his lady is helping him promote it: