BUT WAS HE WRONG? Lance Stephenson JUST Returned To Pacers & Already Caused A Brawl
Apr 05 | by _YBF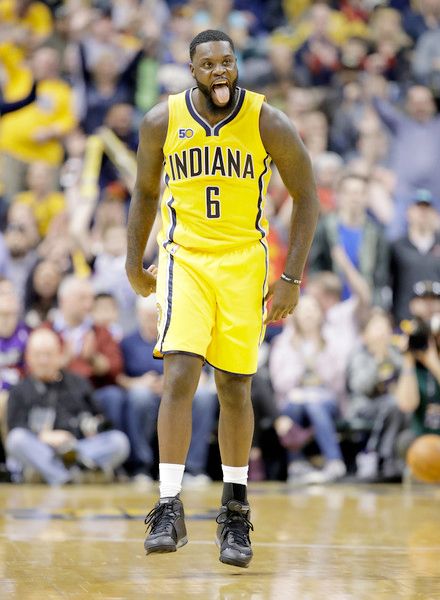 Lance Stephenson made his presence known during the Pacers vs. Raptors game last night. And ish got heated on the court. Find out what he did and decide if he was wrong…
Lance Stephenson JUST got back on the Indiana Pacers team less than a week ago and ish is already heated. He did say his return to the Pacers (after playing for Minnesota this past year) would be like Michael Jordan returning from retirement and he wasn't lying.
The Pacers went up against the Toronto Raptors at Bankers Life Fieldhouse last night. It looked as if Indiana wasn't going to have a chance at making it to the playoffs, but they pulled through with a win, 108-90. In the final seconds of the game, Lance was just being Lance and pissed off the Raptors.
Pacers were already up as the final seconds of the game were counting down. Normally when a team is winning against the other team, they dribble the ball for the last few seconds to run out the clock. Not Lance.
The NBA badboy decided to run down the court and put up a layup for an extra two points. The Raptors didn't appreciate Lance "rubbing the win in their faces" and ish went all the way left.
Check it:
But, was he wrong?
Photo: Getty