French Montana Conveniently Drops Two Songs Following 'Nappy Head' Tweets, Says He Loves 'Black Queens'
Apr 07 | by _YBF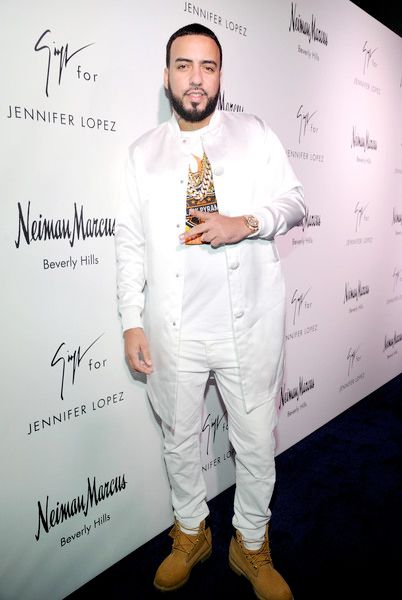 French Montana had social media on fire yesterday after his "nappy headed comments aimed at a black woman. Now, he's dropping new music. Of course. Hear his explanation behind the offensive tweets and more inside…
French Montana had Twitter in an uproar after firing off an offensive tweet aimed at a young black woman, calling her a "dusty a** h**" with nappy hair, after she tweeted, "The fact that French Montana thinks anyone cares about him."
Black Twitter dragged him for his life after he released the tweet and he returned to Twitter to apologize…if you want to call it that.
He said, "My mother is african queen and I was married to a beautiful black queen. All I did was defend myself if I affended (sp) anybody I apologize."
Yes, he spelled offended, "affended."
The Coke Boy rapper also spoke with radio personalities DJ Envy and Charlamagne tha God from Power 105's "The Breakfast Club" about the controversy. He clarified his use of the words "nappy head" was not meant to be racist. "I don't' know why they turned it into a racist thing. I didn't know nappy was a racist word."
He also said,
"I'm not from the era when someone say something to you and not say nothing back. I love my queens. I can't take it when somebody try and come at me, so I clap back."
Check it:
So, we told you yesterday French had deleted all of his pictures from his Instagram account. Now, he's back to posting to promote his two newest tracks, "Unforgettable" featuring Swae Lee and "No Pressure" featuring Future.
To announce his "Unforgettable" track, he shared a touching story on how he traveled to America with his family and the struggles they went through.
Here's a snippet of "Unforgettable" below:
In a press release, French said found the inspiration for the "Unforgettable" music video after watching a dance video of Uganda's Triplets Ghetto Kids on Youtube. The kids' street dancing inspired the "Lockjaw" rapper to travel to Africa to witness their moves up close and personal. While there, he was completely moved and energized by them as they showed him around their village, reminding him of his childhood growing up in Morocco before he moved to New York with his family at the age of 13.
And here's a snippet of "No Pressure" featuring Future:
How convenient.
Photo: Getty