Draya & Orlando Scandrick Throw Pirate Themed Bash For Jru's 1st Birthday + Rihanna & Drake Reunite Over A Baby
Apr 10 | by _YBF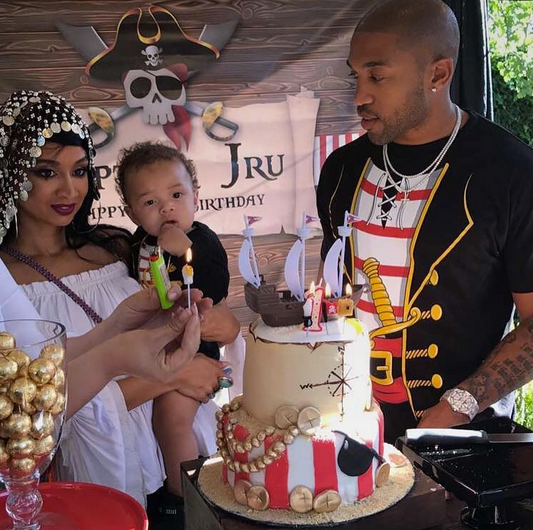 Baby Jru is 1! And his parents, Draya and Orlando Scandrick, pulled out all the stops for his first bash. Peep the pics, plus the awkward reunion of former lovers Rihanna and Drake at a birthday party inside…
Time is really flying!
Draya and Orlando Scandrick's baby boy Jru is already 1! Can you believe it? We can't. It feels like yesterday we were looking at a video of the former reality show star giving birth on social media.
Yesterday, the Mint Swim owner and the Dallas Cowboys baller threw a pirate themed birthday for their baby boy. Surrounded by family and friends, little Jru was decked out in his pirate gear for the festivities. Mom and dad were dressed the part as well. Adorbs.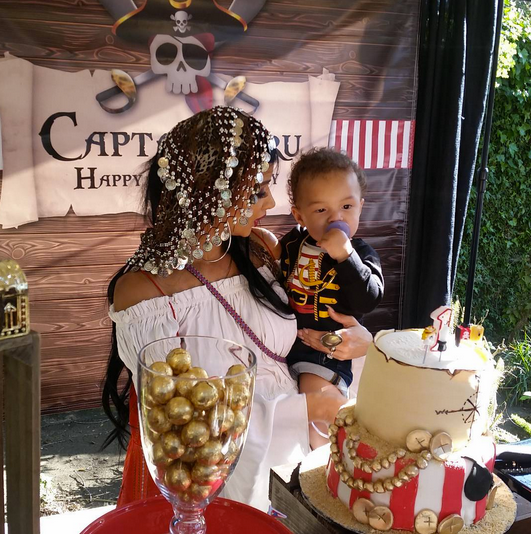 Of course, Jru's party was complete with a photobooth to capture all the special memories. Baby Jru, his pops, his twin big sisters, Tatyana and Taylor, and some more family and friends hit up the photobooth, props and all: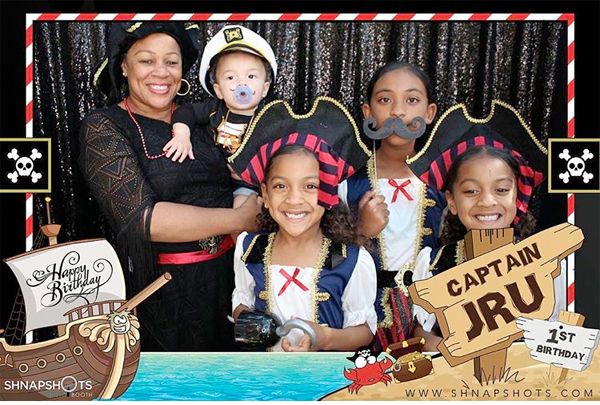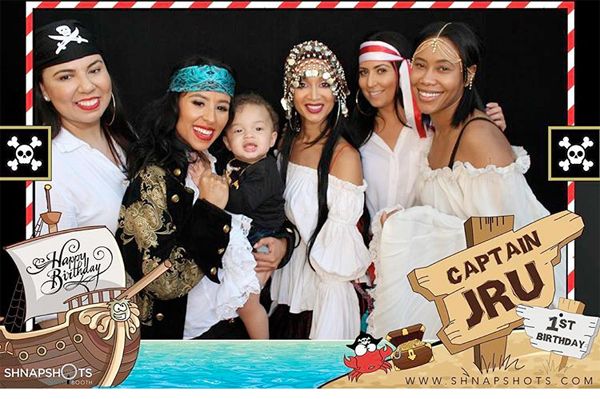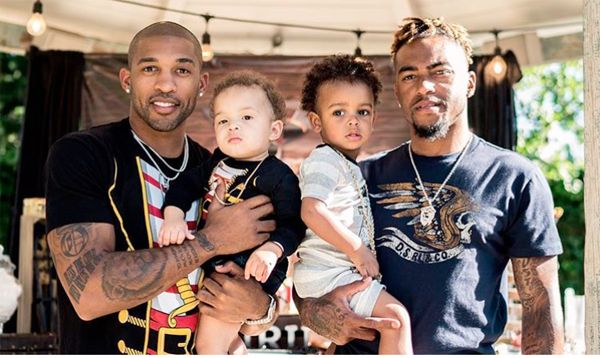 Orlando's NFL buddy DeSean Jackson, who was traded to the Tampa Bay Buccaneers from the Washington Redskins, was in the mix with his son.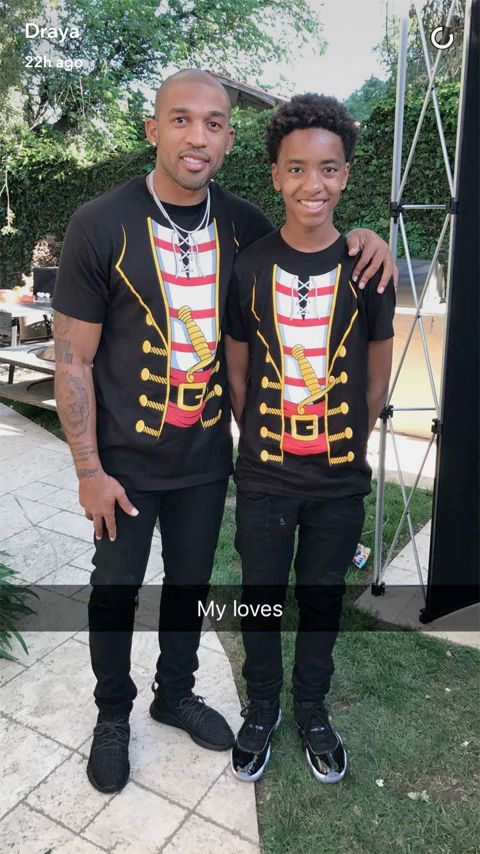 And Jru's big brother Kniko, also rocking Pirate threads, also came out to celebrate.
Cute.
Check out the clip below for a sneak peek at Jru's extravagant party decorations:
Happy Birthday Captain Jru!
At another kiddie party....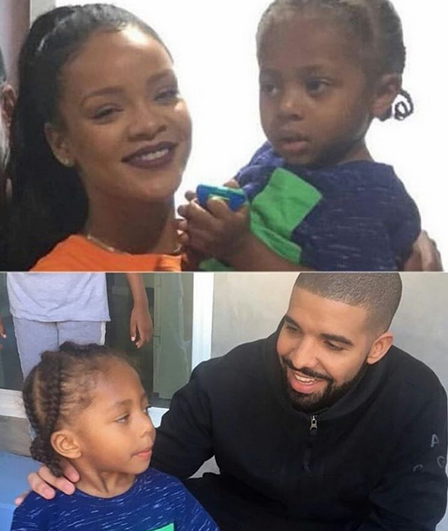 Well this had to be...awkward.
Former homie-lover-friends Rihanna and Drake reunited over the weekend. But it's not what you think. The superstars were both present for a little kid's birthday party. Flicks and videos of the two at a mutual friend's party leaked online and you could see the awkwardness.
Check it:
That awkward moment when you and your ex show up to the same party #rihanna #drake pic.twitter.com/OydtPkcMSq

— BallerAlert (@balleralert) April 10, 2017
It was if they both totally ignored the other was there. Bad blood? Possibly. But, it seems they can at least put their issues aside for a close friend. It's unclear which friend's kid party they attended.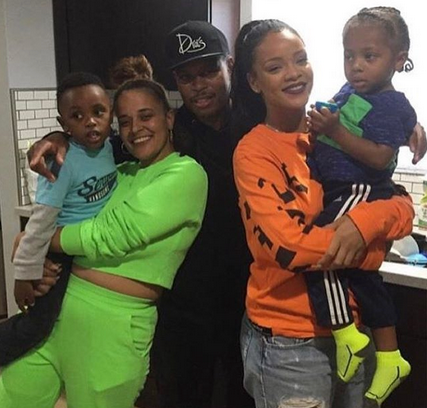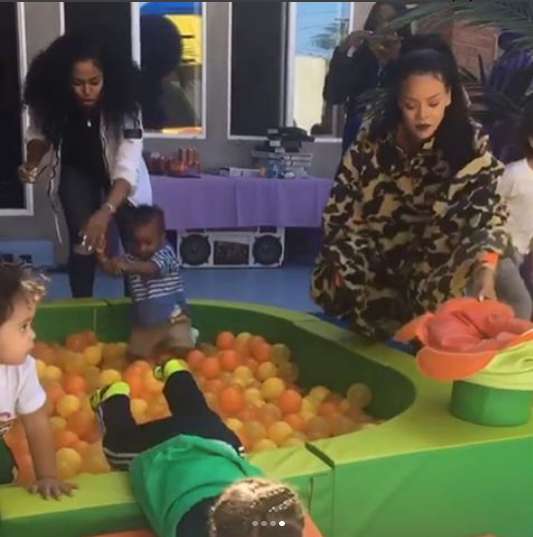 What do you think Rihanna and Drake said to each other...if anything? We have a FEW things in mind...
Photos: Draya's Snap/Orlando's IG/@theblowetv/@shanpshotsbooth/@ itsasweetlifebykim/@247papstv