GET YOUR EYE ROLLS READY: Tyrese Explains To 'The Breakfast Club' Why He's Happy His Wife Is 46% Black
Apr 10 | by Natasha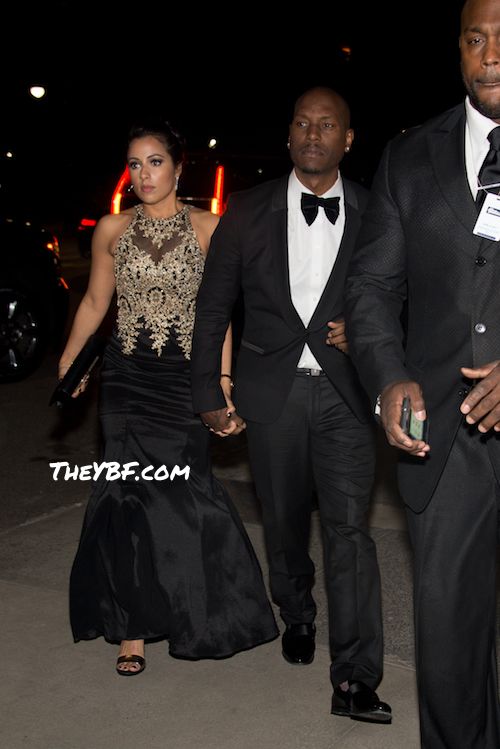 Tyrese thought he had more explaining to do during his Breakfast Club interview that aired earlier today. Find out what he says about finding out just how black his wife really is, why folks took issue with his comments about "natural" vs. "fake" women and more...
Deep sigh...
Tyrese is still talking. And about this "black queen" of his. Not sure if he's trying to convince him or us of her blackness but he may not realize we really didn't and don't care. However, since he brought it up (again), let's discuss.
After he got into hot water for boasting about his new "black queen" of a wife, when many thought that was a stretch at best, he's not letting it go. Especially since his won wife, Samantha Lee, said herself she's mostly another race(s).
Black Ty and his Fate of the Furious co-star Ludacris rolled into The Breakfast Club to clear up some things. Kinda. Ty said he did an ancestry dna test because folks in the Bahamas kept telling him his last name Gibson is "bahamaian"....so he decided to start delving into his heritage. His wife did too, and her DNA makeup came back 46% black. Dude damn near threw a party while revealing this.
He said he didn't want to be another black actor called out for marrying a non black woman after it was mostly black women who made his career what it is.
He seemed quite pressed, so he's extremely happy about that 46% chile....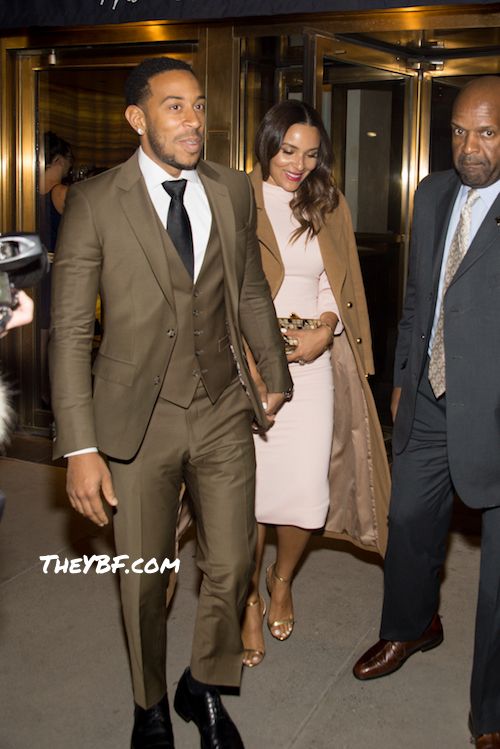 In other news, he and Luda (pictured above with their wives Eudoxie and Samantha after the F8 NYC premiere Saturday night) are tight like family and they talked plenty about it during the interview. Luda also tried to help defend his homie about the "fake women" and fake hair/nails/butts/etc. comments Tyrese recently said. Both Ty and Luda said they've dated women with fake things in the past so they weren't trying to "call it out," they just wanted you to know men know when it's fake.
YOUR POINT? We know when men have fake jobs, fake credit, fake beards, and fake/leased cars and houses too. Are we running to Instagram to call it out?
The public and unnecessary judgment of women continues....
Photos: Splash