OH? Zoe Saldana Says Working On Sci-Fi Films Made Her Color & Gender Blind
Apr 11 | by _YBF
Zoe Saldana feels like her film resume allows her to oversee race and gender. This chick stays pissing people off with her commentary. Find out why inside…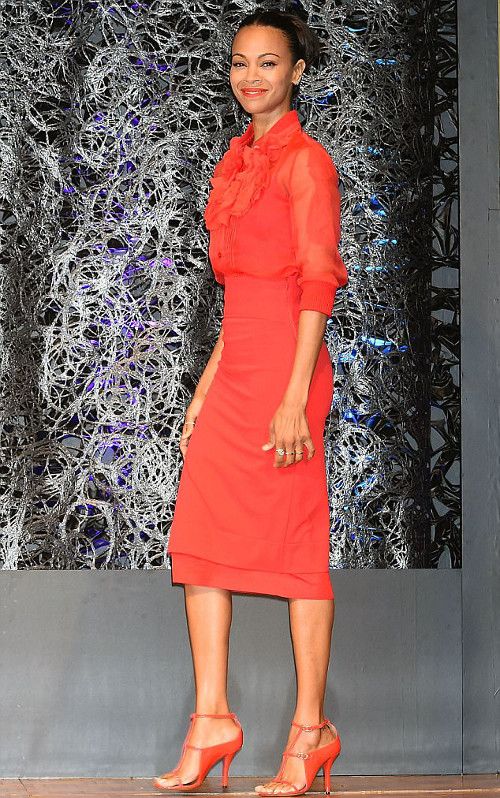 Race is often brought up when folks speak with actress Zoe Saldana. She's an Afro-Latina starlet (half Dominican and half Puerto Rican) who came under fire when she wore a prosthetic nose and "black face" to portray musical icon Nina Simone. She's either not black enough for some roles or not "European" enough for other roles. It doesn't help that she often says controversial things about how she does (or doesn't) own her blackness.
But, Zoe finds comfort in the sci-fi world. Race and gender don't matter to her when she's working on films like Avatar, Star Trek, and Guardians of the Galaxy.
The 38-year-old actress made a promo stop at Tokyo's Ritz-Carlton Hotel with her co-stars yesterday before the premiere of Guardians Of The Galaxy Vol. 2. During the panel, the mom-of-three opened up about why how working on sci-fi thrillers allows her to see past race and gender.
She told the Daily Telegraph:
"I love working with people who let their imaginations go. Plus, you get to play characters who defy gravity. I like that. It makes me feel superhuman because, obviously, it's been brought to my attention continuously since I was born that I'm not a conventional person because of the color of my skin or my gender or my cultural background. So I think science fiction has given me the ability as an artist to be colorblind, and gender-blind, and to imagine and reinvent myself and be the chameleon actors are supposed to be."
While all that sounds really great, inclusiveness in Hollywood is still somewhat a scarcity. Tinseltown is making strides for more inclusion, but there's still a lot of work to be done. People of color and women, of all people, are likely the most sensitive to that fact. So being "blind" to what's happening to others in your racial and gender group is being privileged.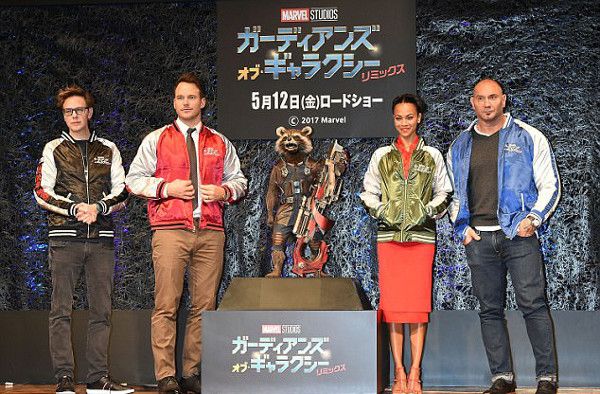 Thoughts?
After the panel....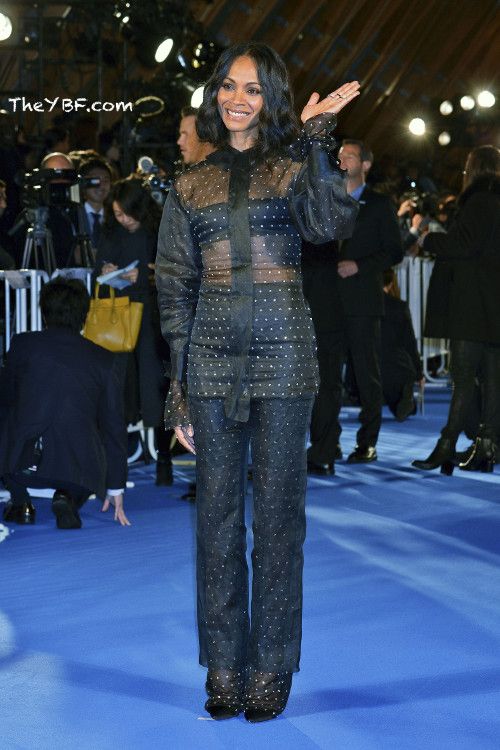 Zoe got all dressed up in an intergalactic ensemble to attend the Tokyo Premiere of Guardians of the Galaxy Vol.2 at Brillia Running Stadium.
Photos: Wire/WENN