Tyga Gets Detained By Police Minutes After Hitting L.A. Club + Khloe Kardashian Wants Babies & Marriage With Tristan Thompson
Apr 12 | by _YBF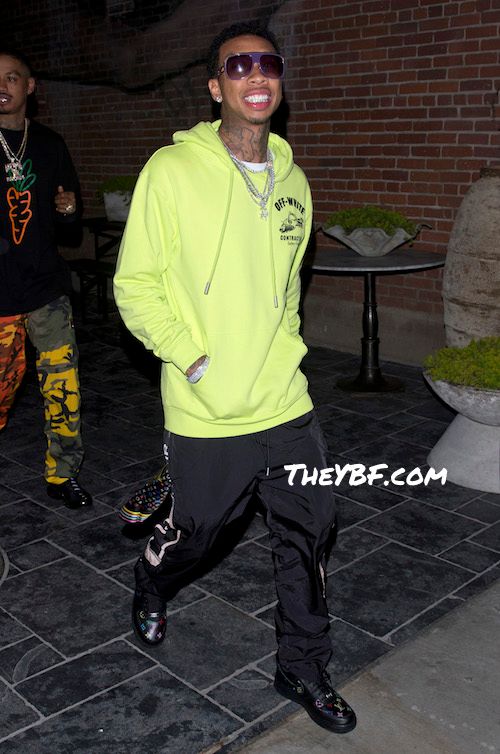 Oh Tyga! Police detained the west coast rapper in L.A. minutes after leaving a club last night. And we've got the deets on his arrest. Plus, Khloe Kardashian opens up about babies and marriage with boyfriend Tristan Thompson. Get it all inside…
Tyga was all smiles when he left Avenue Nightclub in L.A. last night. But his night took a terrible turn minutes after. He stays in some ish doesn't he?
Apparently, the "Rack City" rapper, who recently called it quits with girlfriend Kylie Jenner, was driving his custom Mercedes G-Series without license plates and he reportedly ran a stop sign. Maybe because he didn't actually buy it, possibly? We've ALL heard about his money and creditor woes.
Cops rolled up on him for the traffic violations and he voluntarily left his car.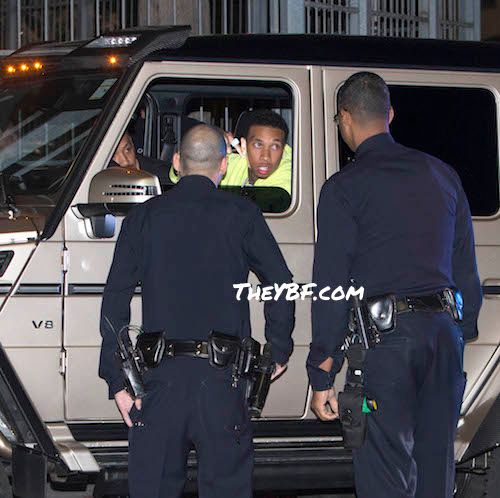 According to E! News, Tyga was then handcuffed and put inside the back of a police car. The paparazzi caught the whole thing and while he was being handcuffed, they asked him why he was getting arrested.
"Because I have paper plates," Tyga responded.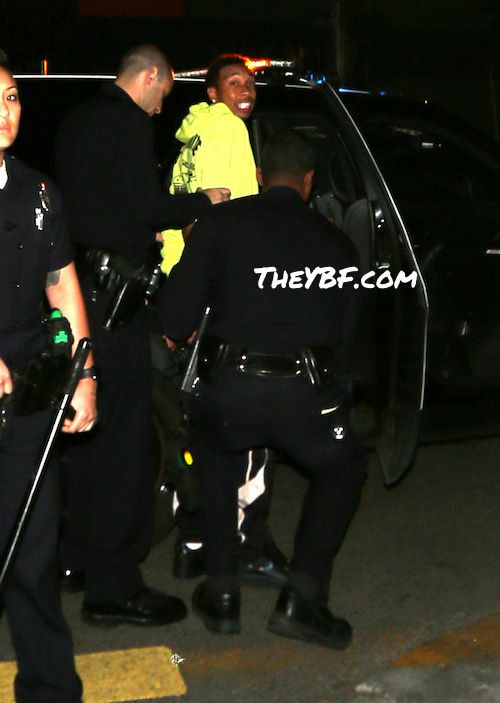 Since the photogs were swarming the scene, the L.A.P.D. decided to take him down to the station to perform a field sobriety test instead of administering it right then and there. He ended up passing the sobriety test and was released with a simple traffic violation.
He lucked up.
In relationship news...
Khloe Kardashian covers this week's ES Magazine and she opens up about wanting to start a family with her NBA baller beau Tristan Thompson. Doesn't she always do this when she's in a relationship?
The reality star said she would love for Tristan to be the father of her children on day and she knows he would be an incredible father.
"I would love to have a family. We've talked about it. [Tristan already] is a father, and I know for a fact that he would be an impeccable father. I definitely want to be a mom. But I don't put the pressure on it. It's not like, 'the clock is ticking.' I feel in my soul it will happen."
Khloe, who had her divorce from Lamar Odom finalized last year, claims she's in no rush to build this fairytale life with Tristan, but if he popped the question, she would definitely accept.
No surprise there.
Photos: Splash/Khloe's IG