Wendy Williams Throws 'He Likes Men' Shade At Tyrese, Celebrates New Magazine Cover
Apr 13 | by _YBF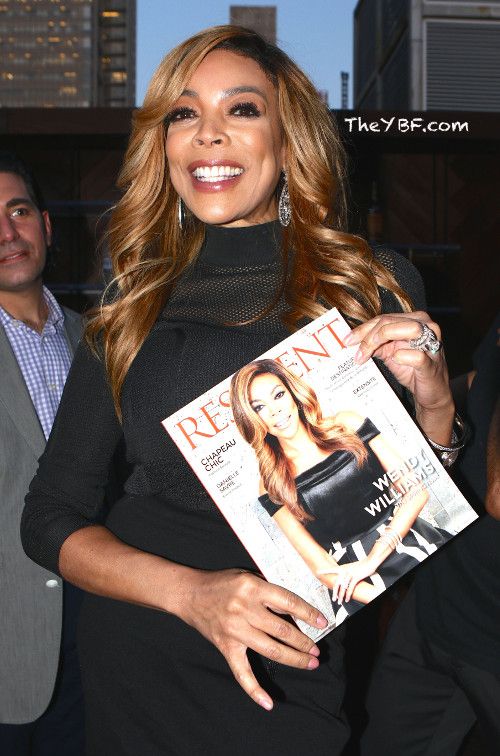 Wendy Williams gives her unfiltered opinion on why Tyrese is always "schooling" women, but never has anything negative to say about men. And it's shade filled.
So we've discussed how Tyrese continually goes on rants about what women should and shouldn't be doing to get a man. It's as if he coined himself the "savior" women should come to for tips on how to get a man. But, he never says anything about what a man should or shouldn't be doing. And we're not the only ones to realize he NEVER criticizes the very men sleeping with these "hoes" he calls women out for being.
Well, daytime talk show host Wendy Williams has drawn up her conclusion as to why Black Ty never says anything about men. She brought up the R&B singer's rants about women during her Hot Topic segment today and then offered up her revelation.
She said, "Tyrese only talks bad about women because he…likes men," then she picked up her mug and sipped her tea. Lordt.
We bet he'll offer up a lengthy response....that will somehow blame women.
Last night…
The 52-year-old talk show host stepped out to at Lovage Rooftop to celebrate her Resident magazine cover. She's the April 2017 cover girl of the luxury lifestyle magazine, so she hit the party scene to turn up.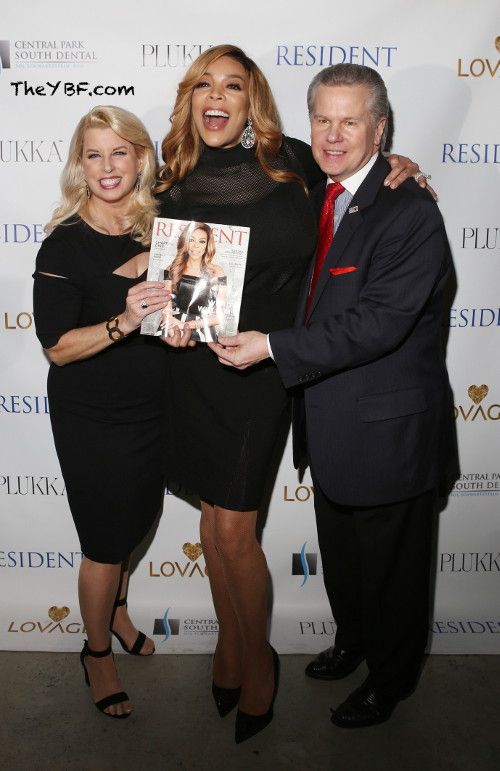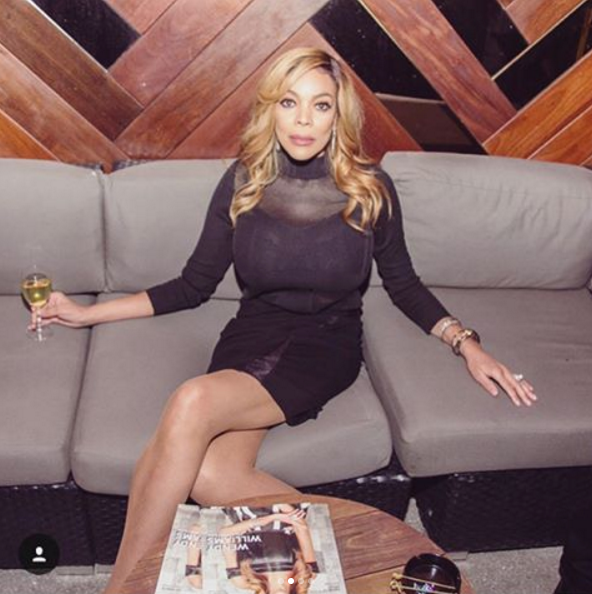 Wendy with the wine glass we see.
Inside the magazine, the daytime diva dished on how she lost 50lbs and her vegetarian lifestyle.
She said,
"I lost 50 pounds that was no secret. My hair is thin, too thin for what I needed to be for a showgirl. I'm a big woman, a big personality and we can't have what we want, unless we buy it. The first step was getting on the scale which read 195 pounds. I had no idea. That's not the most I've weighed in my life, I hit 297 pounds when I delivered my son, but I'm tall and I carried it like a champ. But, I did not want to go into 50, weighing 195 pounds because from what I hear when you turn 50, and I was 48 at the time, everything changes. In my mind, I though "Oh my god!" on my 51st birthday my vagina is gonna dry up, I will no longer be able to lose weight, my breasts will drop to the floor and all this horrible stuff. So I took two years to lose the weight, slow and steady is the name of the game. I don't break a sweat, a little Pilates here and there. Take the top bun off, and since I'm not allergic to anything, there was nothing that I cut out of my diet. Instead of eating the whole bag I only have two or three twizzlers for now and then eat the rest later. Just moderation. And know I weigh a healthy 145. I'm 52 now, so I kept it for 2 years."

"Now, our family has been vegetarian for almost 2 years. And that has helped to keep it off I would imagine. Don't have high blood pressure. I feel very healthy. I keep a fruitful, intimate life. And I also have a pretty youthful spirit. It starts with the mind. I love to laugh and I love to have a good time. I have a healthy balance of both. I know how to get my work done otherwise this wouldn't have happened. I have an app coming out too by the way. It's being beta tested right now. And so far, so good. People are loving it. The app will show me outside doing things that I normally do in my regular life, like taking pottery lessons."
Def seems like she's lost ore than 50 pounds at this point.
Wendy also talked about the struggles and victories with expanding her brand, like that Aaliyah movie.
"Ok, the wig thing didn't turn out the way I wanted it to although I thought would be my best outside business. The problem is that people want the wigs to look like my wigs. I'm wild and messy, but mine are not wigs straight from the book, people don't understand that. Though my wig started from the books, I put three pounds of hair in, dyed it and put the highlights in it, and cut baby hair. And my Wendy wigs didn't quite reflect the wigs I wear. But my clothing line has worked out very, very well especially with having a TV show where I can wear the pieces that appeal to women of a wide age gap. I started with the pencil dress, wrap skirts, and wrapped dresses and the next thing was outerwear. And now, I'm tipping my foot into home decor, which I'm very excited about because there is nothing better than great throws and sheets and cute things to put on your sink to hold your stuff. You could go anywhere with home decor and it is very, very true to me. I'm a nester and nesting all the time. So that is one of my big outside successes, as well as my production company. We've done a few really good things. Aailyah was Lifetime's 2014 most watched movie. Whether you liked it or you hated it, you know that was one of our movies. I had a successful series on the Investigation Discovery channel."
If at first you don't succeed...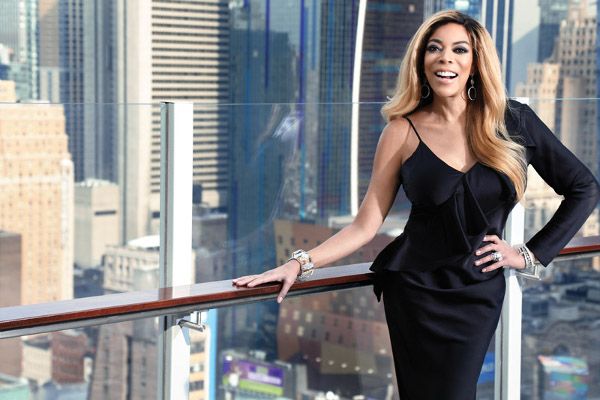 You can read her full interview here.
EXTRAS:
1. Season 2 of "Queen Sugar" just got a premiere date! The Ava DuVenrnay series will return for its 2nd season with a two-night event on OWN Tuesday, June 20th, and Wednesday, June 21st at 10pm EST each night. The series will regularly air Wednesday nights at 10pm EST. Who's ready?
Photos: Instar/WENN/Udo Spreitzenbarth/ Resident Digital's IG