The Original 'Coming To America' Writers Just Signed On For The Possible Sequel!
Apr 14 | by Natasha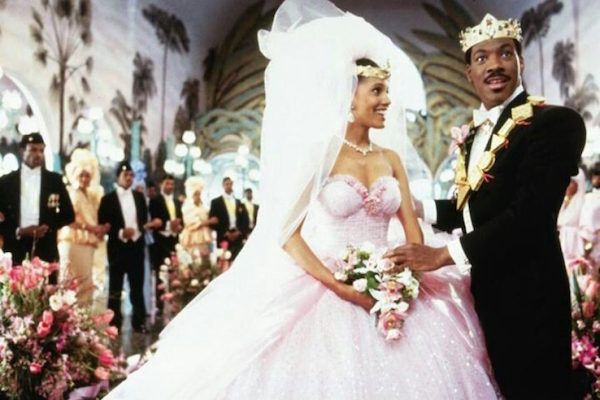 Coming To America is set to return with a sequel...officially! But will Eddie Murphy be joining the new flick? Details inside...
It's been rumored for a while now, and according to The Hollywood Reporter, it's finally happening.
The classic comedy flick Coming To America is getting the sequel treatment, and the writers of the original movie have been tapped by Paramount to pen the script. THR states:
The studio has hired Barry Blaustein and David Sheffield, who penned the 1988 original, to write the potential sequel, The Hollywood Reporter has confirmed.
It's unclear if star Eddie Murphy will be reprising his role as Prince Akeem. Stars Arsenio Hall, James Earl Jones, Vanessa Bell Calloway, Shari Headley, Sam Jackson, Garcelle Beauvais, Eriq La Salle and John Amos also made up the original cast.
Since the Prince of Zumunda and Lisa rode off into the royal sunset at the end of the movie, it'll be interesting to see where the writers take the plot in the sequel.
Folks around the net are either cheering their heads off about this sequel news, or pissed that the movie studio is messing with a good thing.
Which side are you on?!