BREAKING: Facebook Killer Steve Stephens Found, Pennsylvania Police Confirm He Shot & Killed Himself
Apr 18 | by Natasha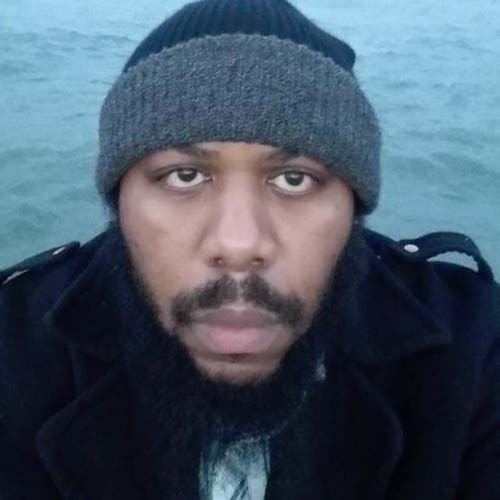 Facebook killer Steve Stephens shot and killed himself after a pursuit with Pennsylvania police today. Details inside.
Finally, the man who shot and killed the elderly Robert Godwin on Facebook Live in a random heinous act, is no longer at large.
Pennsylvania police announced moments ago that Steve Stephens was found inside of a McDonald's parking lot in Erie, PA thanks to a citizen's tip. When they attempted to apprehend Stephens, a short pursuit occured, and ended with Stephens shooting and killing himself.
Steve Stephens was spotted this morning by PSP members in Erie County. After a brief pursuit, Stephens shot and killed himself.

— PA State Police (@PAStatePolice) April 18, 2017
.@CLEpolice Chief Calvin Williams thanked the public for their help in finding #SteveStephens. pic.twitter.com/II4Fno0Msm

— clevelanddotcom (@clevelanddotcom) April 18, 2017
Cleveland police chief Williams would not confirm during today's press conference whether he shot himself in the head. Police also do not yet know if Stephens was receiving help from anyone while he was on the run. He said today:
"PA State Police received a tip about the whereabouts of Steve Stephens, short pursuit occurred and ended in his death. Our condolences are still w family of Mr. Godwin. You've heard them expressing forgiveness. We need to follow their lead.

We are in the early stages of this investigation. We are taking a slow, cautious approach right now. We're still putting all the pieces together. There is a lot we don't know. Our investigators are on their way. Our federal partners are there already working with PA police.

We ask that you give the family space. For them this is not over.

This started with one tragedy and ended with another person taking his own life. If you are in a dark space. If you think you need help. Reach out.

As soon as we get details, we'll get them out. Detective Ciaccia (PIO): Joint Information Center is still active for media.

Dozens of officers were involved in this case. We couldn't have done this without their help and the help of the public."
The alleged 15 killings Stephens posted about his Facebook page that he committed have yet to be confirmed, but are unlikely true.
Hopefully the family of Robert Godwin can have a sliver of peace of mind knowing their father/grandfather's killer is no longer at large or terrorizing others. Our thoughts and prayers are with all victims of this situation.
UPDATE on Steve Stephens case https://t.co/Yoc9KA8UF5

— Cleveland Police (@CLEpolice) April 18, 2017
Photos: Facebook