Former Exec Zola Mashariki SUES BET For 'Misogynistic Culture' & 'Gender Discrimination'
May 04 | by _YBF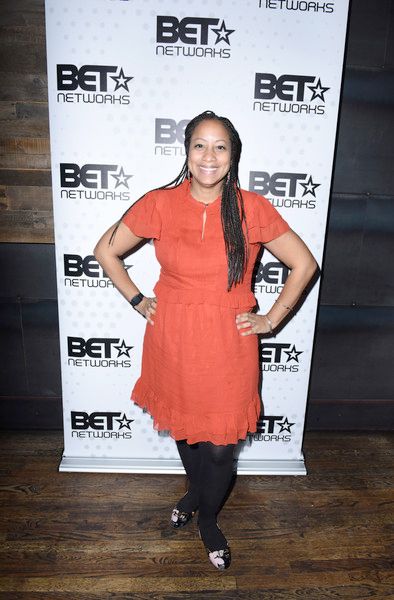 A former top BET executive is sounding the alarm on BET's alleged misogynistic culture and gender discrimination at the network. Zola Mashariki fired off a discrimination lawsuit and the details are inside…
Blow the whistle!
Zola Mashariki, former head of originals at BET, just pulled the trigger on a discrimination lawsuit against her former employer Black Entertainment Television, parent company Viacom and former BET president of programming Stephen Hill (who "left" BET in March 2017). The suit comes after she was fired in March 2017 while on leave for breast cancer treatment. Sheesh.
Zola alleges there's rampant gender discrimination at the network and that BET "fosters a good old boys' club atmosphere" that is "hostile to women and their advancement." She says it all begins at the top of the corporate structure. Oh?
The Harvard Law School grad detailed how Stephen Hill allegedly played a big part in the misogynistic culture at the network. In the paperwork she recounted:
"Women are grossly underrepresented in leadership positions at the Company. The executive leadership of the Company is overwhelmingly male. Before Defendant Hill left BET, seven of the ten members of its executive team were men. Viacom has a similar overrepresentation of male executives, as six of the nine members of its senior management team are men. Development opportunities, including roles on critical committees, are routinely offered to male executives rather than their female counterparts."

"On March 10, 2016, Hill 'verbally attacked and threatened Ms. Mashariki when she demonstrated 'disobedience' by not immediately forwarding an email that she had not yet opened or reviewed," states the complaint, and the situation failed to de-escalate. Mashariki says she reported the incident to the head of human recourses, whose response she deemed to be 'insufficient.'"
You can read the full lawsuit here.
Zola is suing for violations of gender discrimination, hostile workplace, retaliation, violation of the Family and Medical Leave Act, denial of equal pay for equal work, disparate treatment, failure to prevent harassment under the California Fair Employment and Housing Act, defamation and more. Yikes!
Basically, she's pissed off AF.
She wants an unspecified amount in monetary damages along with a permanent injunction against BET and Viacom from engaging in unlawful practices and an order requiring the companies to put programs in place to fix the hostile work environment. Not only that, she's also demanding to get her job back in her previous position OR full back and front pay.
A Viacom spokesperson issued a statement in response to her lawsuit:
"These claims misrepresent the facts and are without merit. We strongly deny any allegation of wrongdoing and we intend to respond to the specific allegations in the course of legal proceedings. At Viacom and BET, we take the health and well-being of our employees very seriously and we are committed to fostering an inclusive, diverse workplace that supports the success of all employees.
Thoughts?
Photo: Getty