UPDATE: Aaron Hernandez's Murder Conviction ERASED After Suicide
May 09 | by _YBF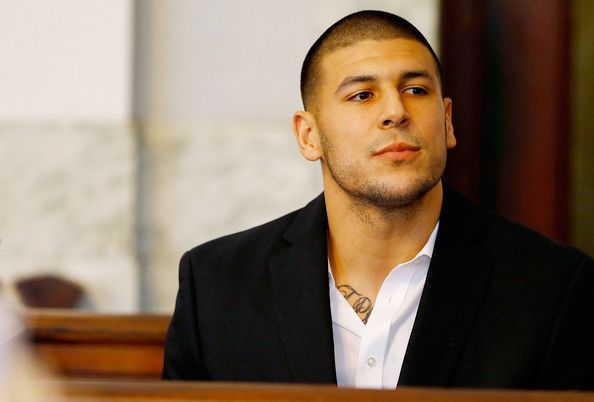 As expected, a judge threw out former NFL baller Aaron Hernandez's murder conviction following his suicide. More details inside…
Judge Susan Garsh threw out Aaron Hernandez's conviction for murdering former friend Odin Lloyd, granting his attorney's request since Aaron died before the appeal process. Which means, Aaron is considered innocent in the eyes of Massachusetts law. You'll recall, he was cleared of killing two people in Boston in 2012 last month.
Prosecutors argued Aaron's prison suicide should have prevented the judge from overturning the conviction, but that was not the case.
"This court cannot know why Hernandez chose to end his life. There being no reason to recognize any exception in this case in the interest of justice the court has no choice," Judge Garsh said.
With the murder conviction thrown out, Aaron's estate could still get the remaining $15 million from his contract with the New England Patriots since he died while in the process of appealing his 2014 conviction. If this happens, his 4-year-old daughter, Avielle, would be set for life.
This ruling also means Lloyd's family would not be able to use evidence from the criminal trail in a lawsuit against Aaron's estate for civil damages.
Prosecutors could possibly appeal the judge's decision. They spoke up in court telling the judge that erasing the conviction rewards Aaron for his actions.
It's also reported Aaron's fiancée Shayanna Jenkins is suing the Department of Corrections to ensure they preserve all of the evidence collected because she feels Aaron was murdered and did not take his own life. So this is far from over.
Photo: Getty