BET Closes Up Shop In D.C., Heads To NYC + Director Steve McQueen Gears Up For Official Tupac Documentary
May 10 | by _YBF
BET is leaving its headquarters in Washington D.C. and is heading to the Big Apple. Deets on their transition, plus details about a Tupac documentary with famed director Steve McQueen inside…
BET is saying goodbye to D.C. and hello to NYC!
According to Deadline, BET CEO Debra Lee announced in a memo to her staff that the network will be closing its Washington D.C. headquarters and will be trekking it to New York City. D.C. is the city where the network got its start in 1980 before Viacom bought it in 2000.
"The closing of BET Network's Washington D.C. office has been an ongoing transition in line with our overall strategy to make New York BET's new headquarters," a BET spokesperson said. "We are very proud that Washington D.C. was the birthplace of BET Networks, the first network and the premier destination for African American audiences for the past 37 years."
As of now, it's unclear if the staff will be offered to make that move to the Big Apple or if the network will be issuing pink slips. It's reported that there are 20 salaried employees and 40 freelancers at the office.
The doors at the D.C. office will be closing on July 7th.
We told you Debra Lee put her gorgeous D.C. mansion up for sale back in December. It's sick AF! Check it out HERE.
In movie news...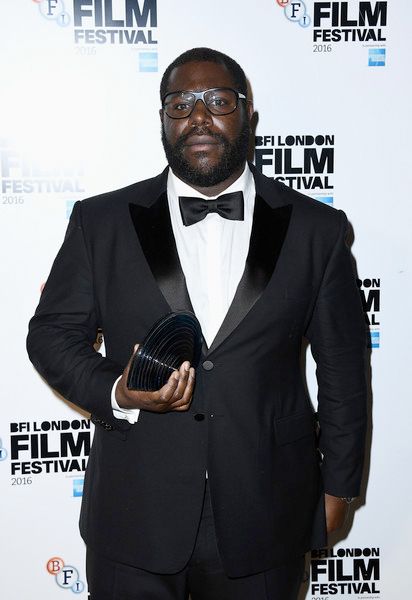 An official Tupac documentary is currently in the works and a famed director will helm the film. Oscar winning director Steve McQueen will chronicle Pac's life in a new documentary following a deal between Estate trustee Tom Whalley and Amaru Entertainment, the company Pac's mother Afeni Shakur created to release her son' post-death projects.
Interscope Records and Universal Music Publishing Group have also signed on to show their support, allowing the documentary to use all of Pac's musical offerings.
Deadline reports:
They are teaming with Nigel Sinclair's White Horse Pictures and Jayson Jackson to produce a fully authorized documentary with Amaru on the life of late hip-hop artist, writer and poet. McQueen, who won the Oscar for the Best Picture winner 12 Years A Slave will direct and Jayson Jackson (What Happened, Miss Simone?) will produce with Sinclair, the man behind a slew of musical documentaries including the most recent, The Beatles: Eight Days A Week–The Touring Years, along with Nicholas Ferrall and Whalley. Gloria Cox, Tupac Shakur's aunt and Afeni Shakur's only sister, will executive produce along with White Horse's Jeanne Elfant Festa. White Horse Pictures will be the worldwide sales agent on the film.
So yeah, it's totally official.
"I am extremely moved and excited to be exploring the life and times of this legendary artist," McQueen said. "I attended NYU film school in 1993 and can remember the unfolding hip-hop world and mine overlapping with Tupac's through a mutual friend in a small way. Few, if any shined brighter than Tupac Shakur. I look forward to working closely with his family to tell the unvarnished story of this talented man."
Are you here for it?
EXTRAS:
1. A vicious FIGHT on a Southwest flight was caught on video. The unfriendly skies are very real these days. STORY
Photos: Getty