Usher Tries His Hand At Paddle Boarding + Jaden Smith Shadow Boxes In Toronto + Russell Westbrook Hits The Retail Scene In Beverly Hills
May 10 | by _YBF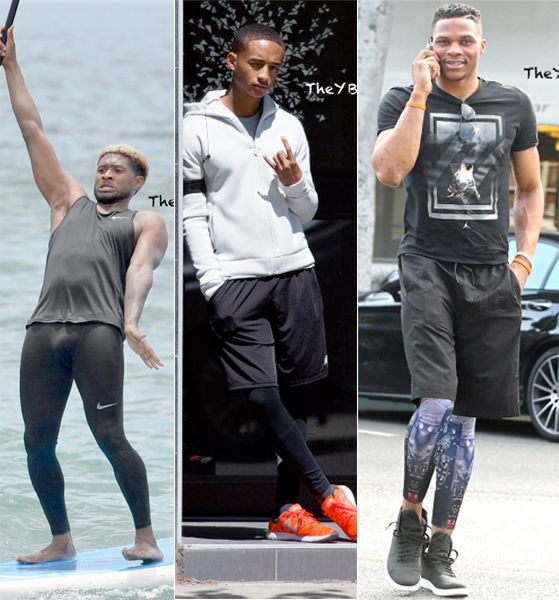 We've got a round up of candids, including Usher hitting the waves in Maui, Jaden Smith shooting a movie in Toronto and Russell Westbrook shopping it up in Beverly Hills. Check them out inside…
We all know Usher can sing and dance…but can he paddle board?
The R&B crooner is in Maui living it up to the fullest and that includes having some fun in the ocean. The 38-year-old slipped on his Nike gear and made his way in the water for a paddle boarding session. Yeah, we noticed that print too.
Looks like he has taken a page out of Kanye West's book with this blonde hair. We feelin' it?
He recently wrapped up filming in an upcoming film titled Burden, so that could possibly explain his new hue. Or, he could have just wanted to switch up his look.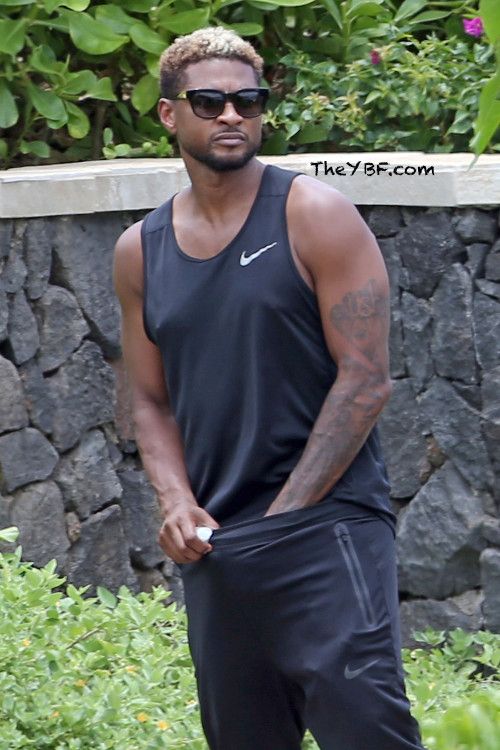 *inserts eyes emoji*
Fans spotted the Grammy Award winner, so he stopped to snap a flick.
Check out Usher's yoga skills below:
Meanwhile...
Jaden Smith is hard at work on his first feature film since starring in the sci-fi thriller After Earth (2013) alongside his dad, Will Smith.
The YBF actor, who recently cut off his dreadlocks and brought them with him at the MET Gala, is currently in Toronto shooting scenes for the upcoming romantic drama, Life In A Year. If you didn't know, he ditched the dreads for his role in the film and his dad cut them off, posting a video on Facebook Live.
The film follows a 17-year-old boy (played by Jaden) who, after learning his girlfriend is dying, sets out to give her their entire life together, in the year she has left.
Jaden will be starring opposite Cara Delevingne, along with Nia Long, Cuba Gooding Jr. and RZA rounding out the cast.
Life In A Year is scheduled to hit theaters in 2018.
Another YBF celeb on the move...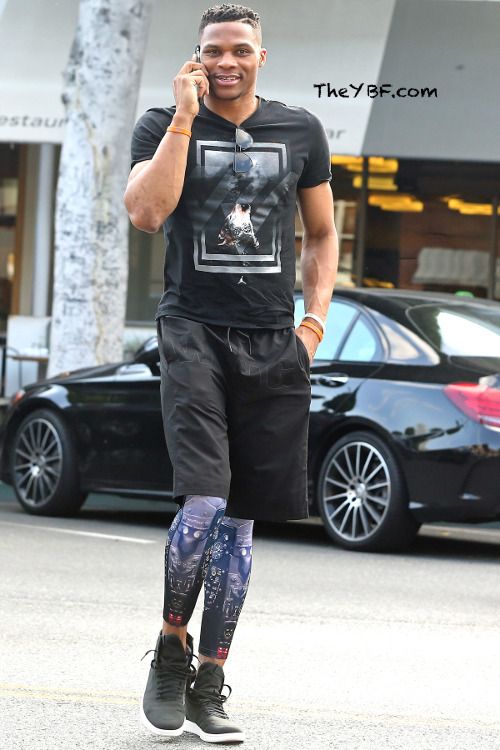 After the OKC Thunder was booted out the NBA playoffs in Round 1, point guard Russell Westbrook hit the scene in Beverly Hills to do his 2nd favorite thing: shop. We all know Russ is a fashion head, so it was no surprise seeing him make his rounds on the retail scene with designer Tracey Mills.
The NBA baller is about to become a first-time dad as his wife Nina Westbrook is pregnant with their first child. It was announced that the couple will be Nina welcoming a bouncing baby boy sometime in May.
It appears baby Westbrook hasn't come just yet:
Nina shared this adorable shot today on her Instagram. Too cute!
Now, they're just counting down the days until their prince makes his arrival.
Photos: Splash/Backgrid/Instar