TEEN VOGUE STARS: Solange Pens Letter To Teenage Self Every Young Girl Should Read + Chance The Rapper Nabs His Own Cover
May 17 | by _YBF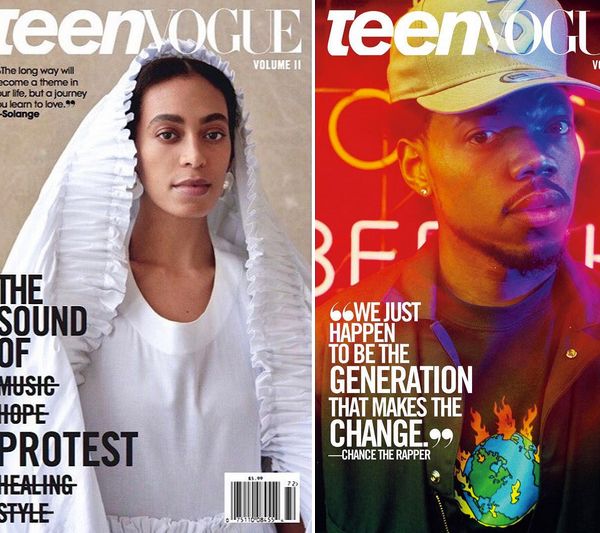 Solange and Chance The Rapper grace two out of three covers for Teen VOGUE magazine's music issue. Inside, Solo shares an open letter to her teenage self, while Chance opens up about what it's like to creatively work with Kanye West. Get the deets inside…
Solange and Chance The Rapper grace two of three covers for Teen magazine's Music Volume II issue. Michael Jackson's daughter Paris Jackson covers the third cover. You can read her interview HERE.
Inside, the "Cranes In The Sky" singer penned an inspirational open letter to her teenage self. And we feel like every young girl should read and take notes.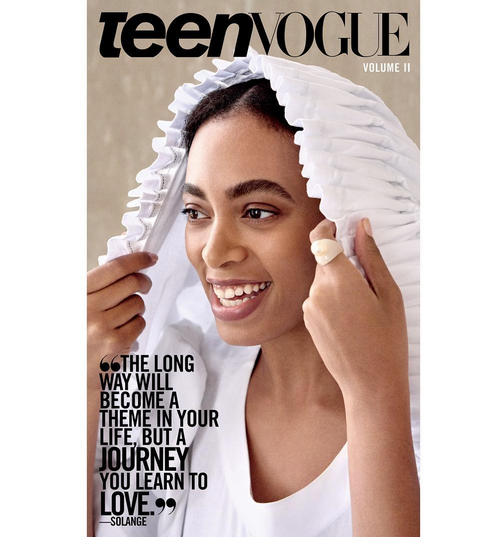 The R&B singer reflected on watching her mother Tina Lawson being a phenomenal woman, overcoming the death of her best friend, giving birth to her son Daniel (Julez) at the age of 17 and more.
Below are a few excerpts:
you realize watching a woman balance being a supportive mother, building a successful business from the ground up that was started in her garage, and giving back to the community will make you feel invincible and like the word "no" is just an echo in the universe that you'll never know. you often take her for granted, but you know with every joint in your bones that she is a phenomenon and you strive to make her proud. you should thank her out loud more, too; tell her you value her. roll your eyes and your neck less. it's not as cute as you think. tell her you appreciate all that she does, for she makes the impossible look effortless. she surrounds you with other black women who do the same. you study them, and will constantly think of all their stories, their beauty, their strife and their stride. they break down all of the archetypes and stereotypes that you see of black women on tv and in magazines, so you don't trust those anymore. you thank them for re-writing the script before it was ever etched in your memory.

because you have your mama's blood, you are fiercely independent and outgoing. you've been starting petitions, building tree houses, and starting clubs since as long as you can remember.

seventeen will be the hardest year of your life. it will grow you up almost immediately. you will lose your best friend whom you love so much to gun violence in a single moment, and give birth to a new one within a year.

you have a long life ahead of you, and i'll tell you it's not gonna always be easy, but I can promise you it will be fruitful and with much purpose. all the bridges you've burned, you had to, so that you could rebuild them to become a stronger and more wonderful you.

there will be pain, there will be doubt there will be beauty, there will be the unknown. there will be so many moments of joy and delight that the whole universe will feel painted in hues of amber and wonder. there will be times you are so sad you can't lift your head. and there will be times you are so happy that the sensation of life knocks you down. but most importantly, there will be you. a whole, whole lot of it. and you will feel good about who she is and who she is still becoming.
Read her full letter here.
In addition to the open letter, Solo also posed it up for a few hot editorial shots: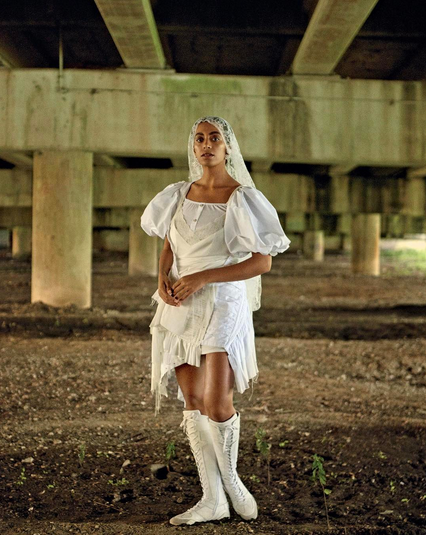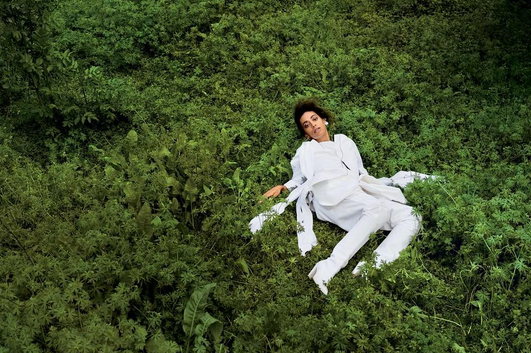 Slay all day then.
On another cover...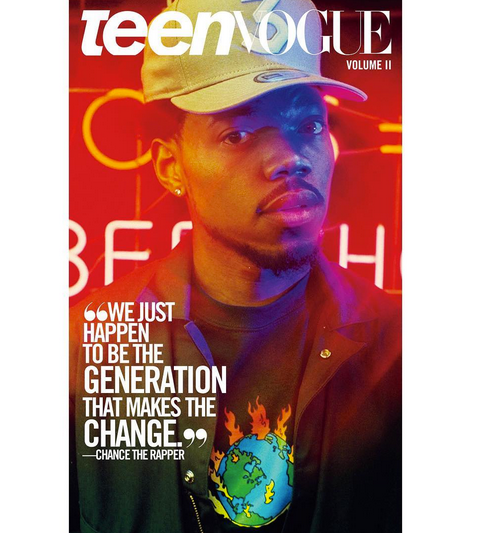 Chance The Rapper also nabbed a cover for Teen VOGUE's music issue. Inside, he revealed what it's like working with one of Hip Hop's most controversial rappers, Kanye West. His fellow Chi-town homie is featured on a track on his award winning mixtape, Coloring Book.
"He's very big on multitasking," the "All We Got" rapper shared. "We'll have a studio rented out, and he'll bounce between rooms working on different songs, writing for a second or adding or subtracting productions. He'll also put a bunch of people in a room that he thinks might have good ideas and try to see what they come up with. I remember one night we had a lady who produced the Lego film, a bunch of coding people, and a magician all in a room together trying to figure out how they could make him disappear onstage. I don't know if he ever figured that sh*t out! [Laughs] Twenty-five percent of it is productive ideas flowing and then 75 percent is lectures from Kanye, where he tells you exactly how he views the world—just very straight Kanye honesty that definitely gets your creativity and strong opinions out on the floor. I think it helped me find myself. I'm a young dude from Chicago who grew up with Kanye as my image of hip-hop. Finding your voice in a room where you have to challenge Kanye is scary—but it's also life-affirming."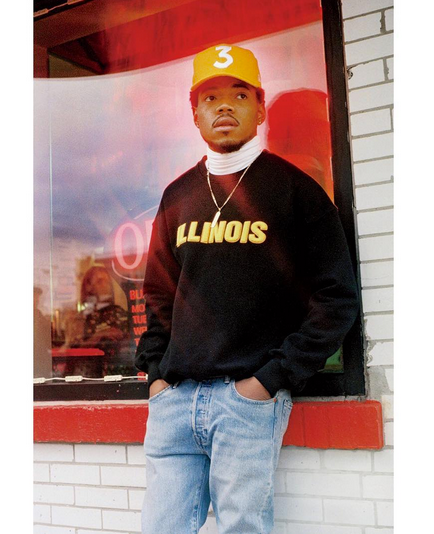 Switching gears, Chance gets political and addresses the "age of instant information." He said:
"The problem is that my generation was pacified into believing that racism existed only in our history books. Now we're in the age of instant information, where just looking at Twitter we can find out that unarmed people of color are being murdered by the police at an alarming rate. It's kind of the same as when your generation saw Rodney King. There were a bunch of people who stood up and said, 'Hey, this is happening all the time, and you guys just happen to know about it now because there's video footage.' The police force is systematically racist, and it is designed so that they have the right to murder us and not face the same consequences as anyone else. But it is the young folks, the twentysomethings across history, that say, 'Hey, we about to switch sh*t up.' I think we just happen to be the generation that makes the change."
Preach!
You can read his full interview here.
Photos: Ryan McGinley & Petra Collins via Teen VOGUE