Adrienne Bailon Publicly Apologizes To Former 3LW Groupmate Naturi Naughton + New Biggie & Tupac Documentaries Set To Premiere On A&E
May 25 | by _YBF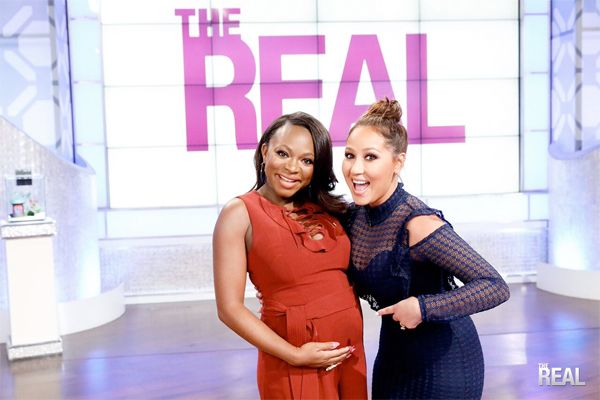 It's a 3LW reunion on "The Real" where Adrienne Bailon publicly apologizes to her former band mate Naturi Naughton. See the ladies reunite, plus get deets on two new documentaries about the late Notorious B.I.G. and Tupac inside…
Growing up in the 90s- early 2000s, you may remember the girl group3LW, including singers Naturi Naughton, Adrienne Bailon and Kiely Williams. The ladies didn't last in the music business long, disbanding in 2004 after two years in the game.
The "Power" star, who's currently pregnant with her first child, ended up leaving the group. In previous interviews, she said there was a lot of tension in the group and that adults behind-the-scenes had a lot to do with why she decided to leave. It was as if their handlers were pitting them against each other, or at least against Naturi.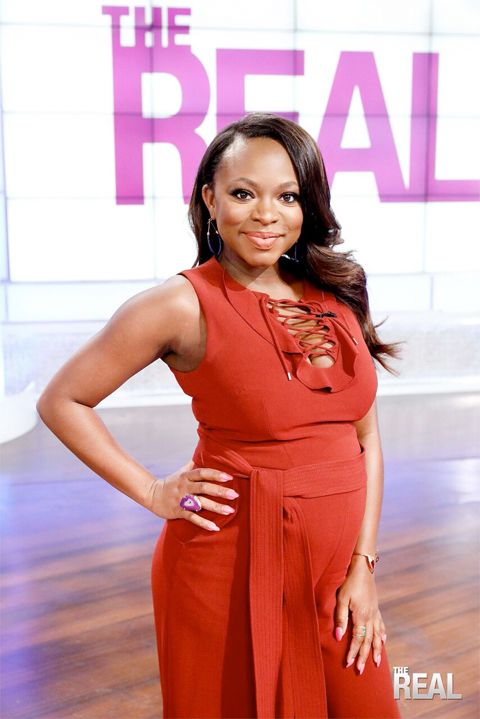 Fourteen years later, the 3LW ladies reunite on daytime television. On today's episode of "The Real," co-host Adrienne apologizes to her former band mate as they relive their girl group days.
"It was crazy 'cause when you know, going through what I went through with the group, it wasn't easy, it was a hard time," Naturi said. "And everything with being a teenager and being criticized, I went through a time, where I didn't really think I could make it. And I appreciate your apology because it's just humility. And at it the end of the day, we have to love and support each other."
Check it:
Well good for them! We all know how shady groups of men and women can get when fame and money are involved....
In TV news...
It seems like everyone is cashing in on the Notorious B.I.G. and Tupac documentary wave. Now, A&E are gearing up to release two new docs that will chronicle the lives of the late rappers.
In a press release the network announced:
A&E Network will premiere the definitive documentary "Biggie: The Life of Notorious B.I.G." as the inaugural project airing under the recently relaunched 'Biography' banner. The three-hour, deeply personal biography will allow the late Christopher Wallace to narrate his own incredible life story by employing exclusive archival footage and audio recordings that have never been heard before as well as new interviews by those who loved him most. In addition, A&E will also premiere the six-part limited series "Who Killed Tupac?" which will follow famed civil rights attorney Benjamin Crump as he conducts, for the first time ever, a no-stone-unturned investigation twenty years after the death of the dynamic and influential rapper and actor.
"Biggie: The Life of Notorious B.I.G." will kick-off on Wednesday, June 28th at 9pm EST with the final hour airing Thursday, June 29th at 8:00pm EST. "Who Killed Tupac?" which will premiere its first of six installments on Thursday, June 29th at 9pm EST on A&E.
Will you be watching?
By the way, the Tupac biopic, All Eyez On Me, hits theaters June 16th.
Photos: Robert Voets /Warner Bros. Television