KINGIN'! LeBron James BREAKS Michael Jordan's NBA Playoff Scoring Record, Cavs WIN Eastern Conference Championship
May 26 | by _YBF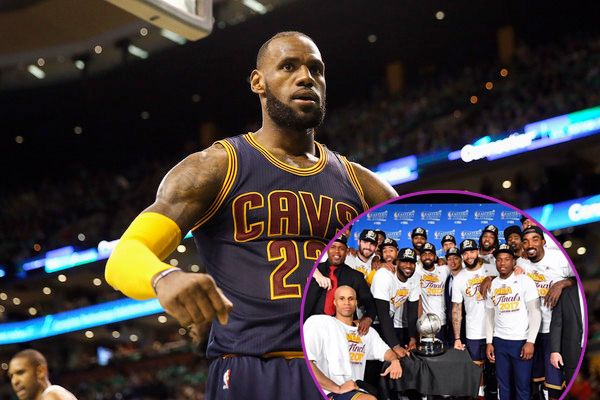 All this winnin! LeBron James made history last night as he and the Cleveland Cavaliers won the NBA Eastern Conference Championship. Get King James' record stats, plus check out the Cavs having a water fight in the locker room inside…
LeBron James had an EPIC playoff game last night. They don't call him King James for nothing.
The Cleveland Cavalier superstar passed NBA legend Michael Jordan for the all-time playoff scoring crown. YAS!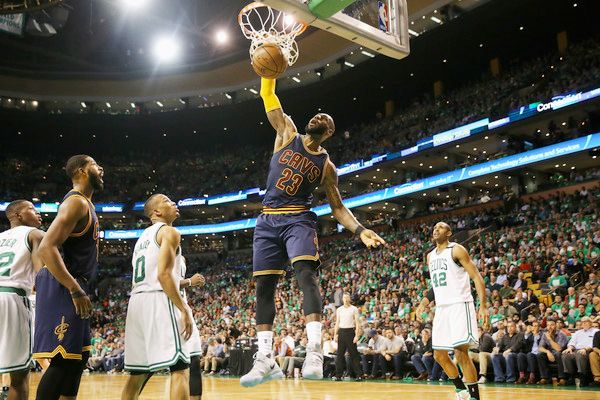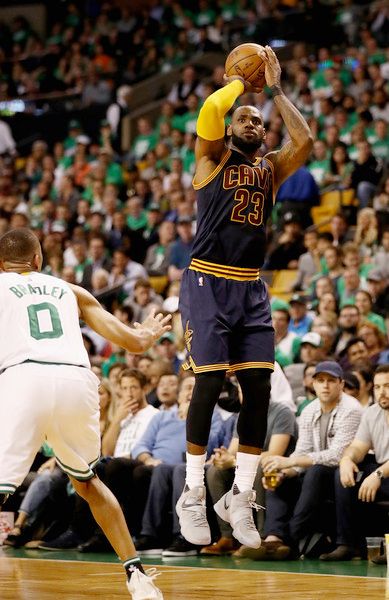 King James put up a 3 pointer with 2:40 left in the third quarter of Game 5 against the Boston Celtics in the Eastern Conference finals. LeBron finished with a total 35 points as the Cavs defeated the Celtics, 135-102. This is the Cavs third straight conference titled and LeBron's seventh straight trip to the NBA Finals.
"I wear the number [23] because of Mike [Michael Jordan]," LeBron said during the post-game interview. "I think I fell in love with the game because of Mike, just because of what he was able to accomplish. When you're watching Michael Jordan it's almost like a god. So I didn't think I could be Mike."
He continued, "For my name to come up in the discussion with the greatest basketball player of all time, it's like 'Wow!'"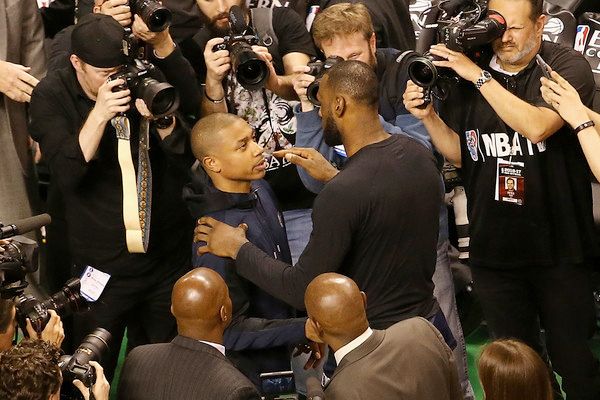 After the game, LeBron walked up to Celtics baller Isaiah Thomas, who couldn't play due to an injury, and gave him a hug.
Check it:
All love!
In the locker room, the Cavs snapped it up with their Eastern Conference Championship trophy.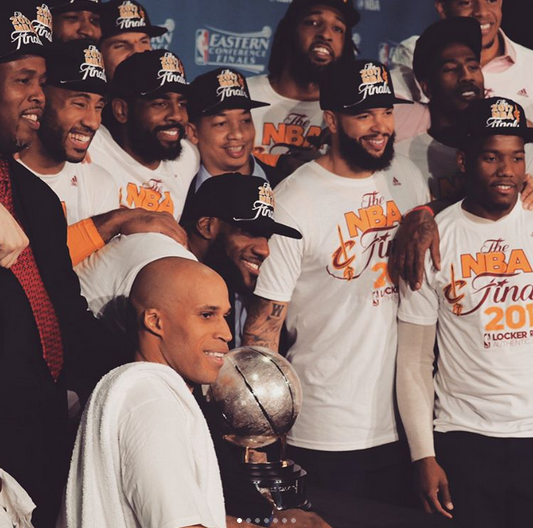 And they also celebrated with a water fight:
The @Cavs celebrate their Eastern Conference Championship! #DefendTheLand pic.twitter.com/8TOdhD9cLe

— NBA (@NBA) May 26, 2017
Ha!
In the post game interview, LeBron talked about how he did everything possible to be just like Michael Jordan. So will he go bald like Mike as well? He said "I didn't go bald like Mike, but I'm getting there. It'll be post career though," he said.
Check it at the 7:00 mark:
LeBron's wife Savannah James was more than proud of her husband:
Aww!
Congrats to LeBron and the Cavs! But first...
The Cavs and the Golden State Warriors will go head-to-head for the third consecutive time in the NBA Finals. Tipoff is Thursday, June 1st at 9pm EST on ABC. Who y'all got?
Photos: Getty/Cav's IG/NBA's IG