50 Cent, Jada Pinkett Smith & John Singleton Are NOT Here For 'All Eyez On Me' – Read Their Reactions!
Jun 16 | by _YBF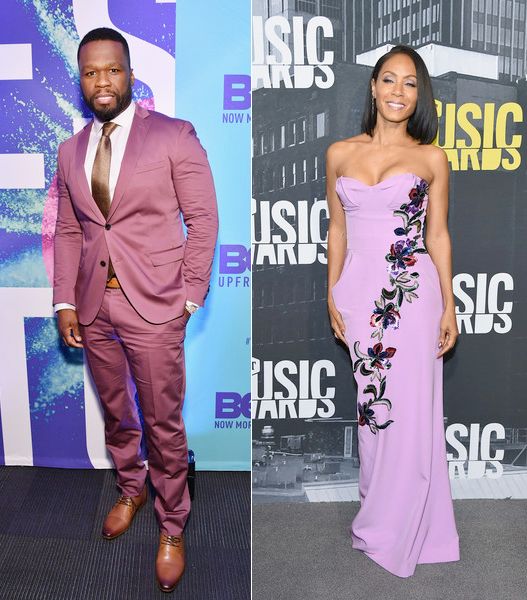 50 Cent and Jada Pinkett Smith took to social media today to air out how they feel about the Tupac biopic, All Eyez On Me. Director John Singleton also joined in. Get it all inside…
50 Cent loves stirring up drama, especially when it comes to TV and films he's not a part of. Since he released his own hit series, "Power," Fif has been acting as if he's the ultimate TV/film critic. So, we weren't surprised that he popped off about the newly released Tupac biopic, All Eyez On Me (which hit theaters today).
After viewing the movie, the "Power" producer hopped on Instagram to TRASH it. He wrote: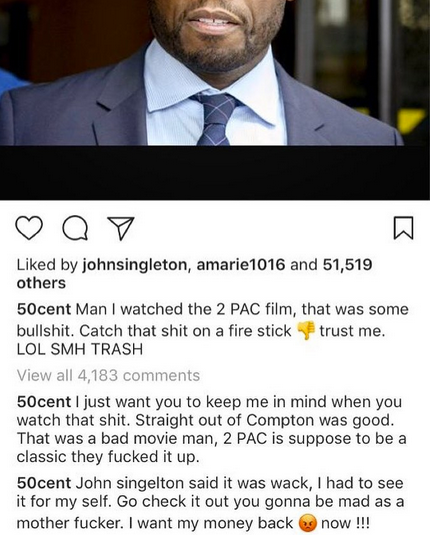 As you can see director John Singleton liked his petty post. More on him in a second.
Fif wasn't the only one who took to social media about the film. Jada Pinkett Smith also shared her thoughts. Kat Graham plays Jada and while she said she did a great acting job, Jada wasn't here for the storyline:
Quite odd if they didn't consult Jada -- who is very much alive and well - on this film.
UPDATE: LT Hutton responded to Jada, saying he's disappointed because he heard she was all good with the movie:
L.T. Hutton tells TMZ he's hurt and disappointed Jada decided to blast 'Eyez' for including conversations and situations that never happened in real-life. He explained he and the filmmakers took a few liberties because they were trying to show who Tupac was, who he wanted to be ... and who he had to be.

Hutton says he studied Jada's own words about Pac in interviews, and feels she was fairly represented. He made it clear, he had no intention of hurting her, and last he'd heard ... she was all good with the film.
Oh.
Before the movie made its way to theaters, director John Singleton slammed the film signing on to direct the film in 2014, but was out by 2015. He later said the people involved with the film were not "respectful" of Pac's legacy.
Benny appeared on HOT 97's "Ebro In The Morning" radio show recently where he addressed John's criticism where he said, "It's unfortunate that John took that position. There's a lot of directors taken off projects in Hollywood. It happens. They sign on to movie… [there's] creative differences… then the directors go on and they do something else. The unfortunate thing is that John just can't let it go."
L.T. and Benny also sat down with Power 105's "The Breakfast Club" about the John Singleton drama. L.T. revealed John Singleton wanted to add in too many sex scenes, including one scene that showed Pac getting raped in jail and another scene with Pac's mom having a threesome.
L.T. told "The Breakfast Club":
"There were a multitude of things that he wanted to do that just weren't flattering to Tupac himself. It was almost like, 'What are you doing? You knew what was going on, and now you want to defame the guy.' Not on my watch."
Some of those things included John wanting to open the movie with Pac raping a white woman. Check it out at the 12-minute mark below:
Yesterday, John hopped on Instagram to share his feelings about the biopic: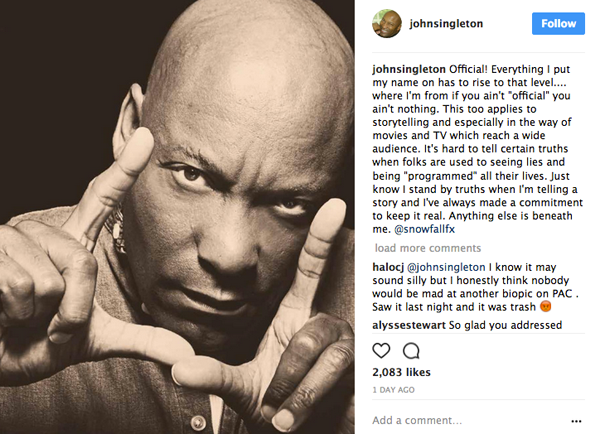 Is John bitter, or does he have a point?
Photos: Getty