EXPOSED! Rob Kardashian Gets IG Yanked, Drops Dime On T.I. For PAYING Blac Chyna For Threesomes With Tiny Harris
Jul 05 | by Natasha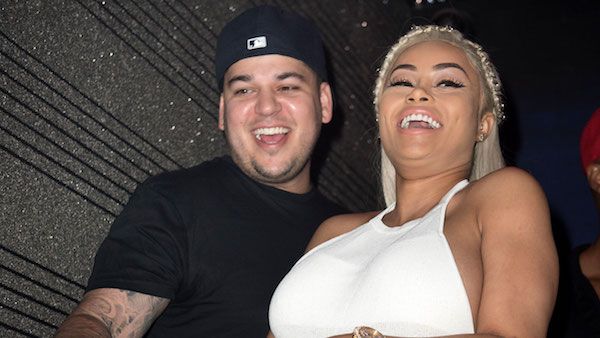 Sheesh. If there was ever time to grab a mid-day drink and some popcorn, THIS is it. Rob Kardashian left all his f***s in the California desert somewhere and is currently blasting anybody who gets in his way as he drags his (ex?) fiance Blac Chyna for filth. T.I. was first up, and Rob spilled all the threesome tea you need...
We're not sure what possessed T.I.'s glass house-living self to chime into today's epic Rob K. vs. Blac Chyna beef, but he did. And he promptly was dealt with.
As Rob proceeded to yank every proverbial edge out of Blac Chyna's head today, blasting her for her alleged cheating, gold digging and "hoeish" ways, T.I. decided to attack Rob for doing all that on social media. Yes, the same man who has blasted his own wife's parenting skills and you-danced-with-my-enemy behavior on Instagram now has a problem with Rob blasting his fiance on Instagram.
Needless to say, Rob wasn't here for the rapper's judgmental two cents. So the youngest Kardashian proceeded to grab T.I.'s edges with his other hand and then got to yanking.
Apparently, according to Rob, T.I. once (or more than once) paid Chyna to have a threesome with him and Tiny. Yeah, Rob went there. Check it:
Chile.......
TIP's response (even though he started it):
T.I. didn't let up though. He teamed up with his homie Lil Duval to drag Rob some more:
Tragic.
Meanwhile, Instagram wasnt having Rob's revenge-porn filled IG posts. So they closed down his account today. He proceeded to take his dragging talents over to Twitter instead:
As for him possibly breaking the law by posting Chy's nude pics, victim empowerment groups are now chiming in:
"Rob Kardashian's behavior of posting nude photos of Chyna without her consent is classic revenge porn, says Angela Rose executive director of PAVE (Promoting Awareness | Victim Empowerment). "Being unfaithful merits no justification for this. Even though these images have been deleted from his personal account, it is virtually impossible to ensure that they are deleted from all of cyberspace and this can have a devastating effect on her longterm."
TMZ is already reporting that it's unlikely Kardashian will be prosecuted under California's revenge porn law, because prosecutors must show the victim suffered emotional distress - which will be almost impossible to do since Chyna "liked" the photos on Instagram.
Photos: Getty/Splash