Former Security Manager Sues Atlanta Hawks For Discriminating Against Black VIPs + Rick Ross Gets Sued For Canceling Concert & Keeping The Check
Jul 06 | by _YBF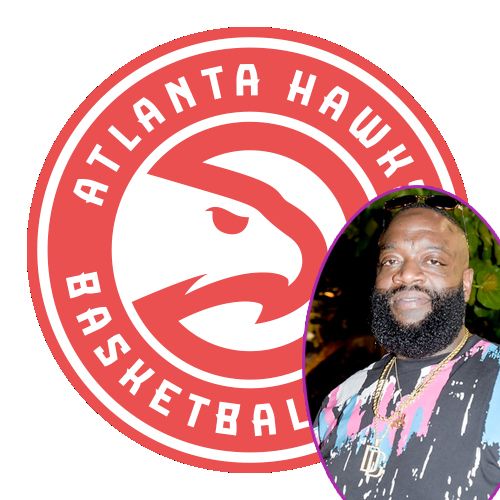 Lawsuits are popping up left and right! A former security guard has filed a discrimination lawsuit against the Atlanta Hawks organization. Meanwhile, Rick Ross is getting sued for canceling a concert at the last minute. More inside…
The Atlanta Hawks organization is racist? That's what a former employee claims.
A former Atlanta Hawks security manager, named Sam Hayes, just pulled the trigger on a lawsuit against the team reportedly claiming he was fired for calling out the organization on it's "racist" practices against black people.
Sam, who also ran event security at Philips Arena, said black entertainers went through extra security checks when they came to the arena to perform while white artists could bypass the metal detectors. Both would request to bypass, but only white artists would be granted approval to do so.
TMZ reports:
On August 26, Drake and Future performed at Philips Arena and had asked to bypass metal detectors on their way inside but their requests were denied.

One week later, AC/DC performed and made the same metal detector bypass request -- but theirs was granted.
Black performers like Kanye West, Drake, 2 Chainz, and Migos were denied their requests to bypass security. Meanwhile, acts like Adele, Ariana Grande and more were allowed to skip past security.
Sam said he started speaking up about how the organization was handling entertainers, seemingly by race, and that's when he got his pink slip.
Hayes claims things came to a head in April 2017 when a black security officer told a white member of Radiohead's crew he had to walk through a metal detector -- and the crew member responded by dropping his pants. Hayes says a white staffer intervened and allowed the crew member to bypass.

Hayes says he went to management and was told, "Hip hop acts draw a different crowd and the white acts bring in more money."

Hayes says he was ultimately fired for bringing the issues to light -- though he was told he was axed for reprimanding lower level staffers without first consulting Human Resources.

He's demanding unspecified damages.
A spokesperson for the Hawks released a statement that reads, "[Samuel Hayes] was terminated for poor performance and his claims are baseless. We will defend vigorously."
Do you think Sam is butt hurt about losing his job or is he's telling the truth?
In other legal woes...
Slim & trim Rick Ross had to cancel a concert in Pennsylvania and now the promoters are suing for the money they paid him upfront.
Washington County Family Entertainment reportedly filed a lawsuit against the MMG rapper claiming they booked the rapper for an outdoor concert at Wild Things Park in Washington, PA. Apparently, Rozay had to cancel 2 days before the show due to family and health issues.
WCFE claims the contract specifically states Rozay could not "cancel once the contract is executed and tickets are on sale."
The company also claims they paid Ross $150,000 upfront, but they only got back less than half of the amount from him.
The company is reportedly gunning for the remaining $87,500 balance plus expenses.
Rozay's camp is rapping a different tune.
His booking agency said they only received $40,000 and the contract allowed for him to reschedule if he was unable to perform due to sickness. It's reported Ross wanted to reschedule the concert for August 12th, but as you can see that wasn't an option.
Photos: Hawks' Website/Getty